Thomas Markle is up to the same old interview tactics.
The former lighting director and father of Meghan Markle attacked the royal family, calling them "cult-like" in an interview with The Sun on Friday.
"They are either like Scientologists or the Stepford family," he said. "If they hear anybody say anything they just lock the doors. They need to speak up!"
He added, "They are cult-like — like Scientology — because they are secretive. They close the door, pull the shades down and put their fingers in their ears so they don't have to hear."
In the same interview, he also shot down the notion that he was expecting money from his daughter. Last week, Thomas Markle made a major request from the former "Suits" actress, which he admitted was excessive on his part.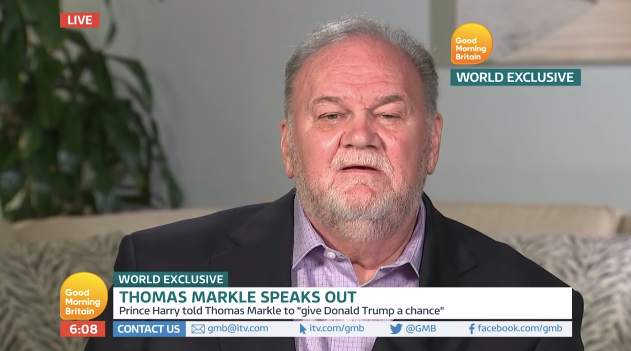 "The other thing is — this will sound a little greedy — but I took care of my mother for the last five years of her life," he said in a prior interview with The Sun published last Monday.
"My daughter said she'd take care of me in my declining years. I'm not talking money; I'm talking about taking care of me. That's important to me," he added.
The Duchess of Sussex's father, who lives in Mexico, said he has not heard from his daughter since the day after the royal wedding. Seeing as her father has a history of leaking private conversations he's had with both his daughter and Prince Harry, it's unclear when the two will speak again.
Thomas Markle admitted that before the royal nuptials on May 19, he hung up on his new son-in-law after Prince Harry cautioned him about giving interviews to the media.
"Harry told me that I should never go to the press. That it would end in tears. He said, 'They will eat you alive,'" Thomas Markle told The Mail on Sunday earlier this month. "He was right."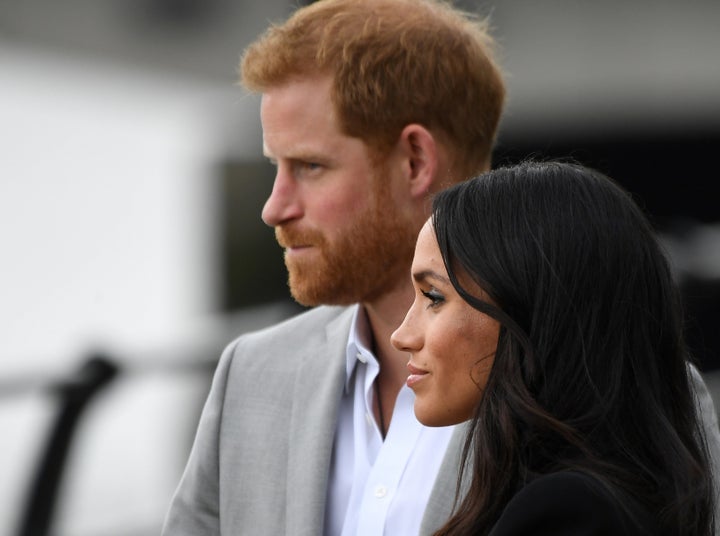 So far, Kensington Palace has stayed silent and refused to respond to Markle's many interviews.
The palace also ignored attacks from Markle's half sister, Samantha Grant, who use her Twitter account to lash out at the royal family in July. The tweets, which Grant wrote after the "Suits" actress attended an exhibition for Nelson Mandela, were captured by multiple outlets.
"My father is not an embarrassment for loving his daughter! The Royals are an embarrassment for being so cold," Grant wrote at the time. "You should be ashamed of yourselves @KensingtonRoyal."
She added, "How about you pay tribute to your own father?! Enough is enough," Grant said. "Act like a humanitarian act like a woman! If our father dies I'm holding you responsible, Meg!"