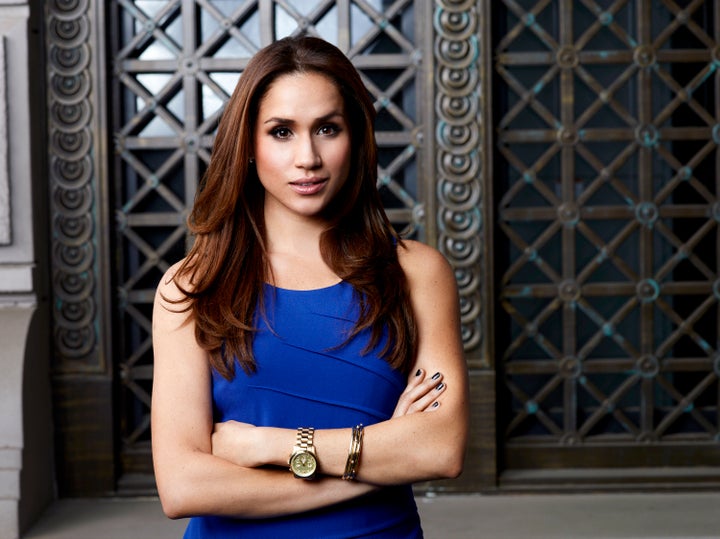 Before Meghan Markle's starring role on "Suits," the 36-year-old actress appeared on a variety of different shows ― including "Deal or No Deal," where she had a recurring role.
The soon-to-be member of the British royal family was a briefcase model on Howie Mandel's game show from 2006 to 2007. A clip of Markle on the show began circulating shortly after news of her engagement to Prince Harry was announced on Monday.
Markle displays case No. 11 in the clip below. Mandel references her by name at one point:
Markle spoke about appearing on the show in a 2013 interview with Esquire, saying she did the job out of necessity.
"I would put that in the category of things I was doing while I was auditioning to try to make ends meet. I went from working in the U.S. Embassy in Argentina to ending up on Deal," she told Esquire. "It's run the gamut. Definitely working on Deal or No Deal was a learning experience, and it helped me to understand what I would rather be doing."
The actress told Esquire that she didn't think she ever had the winning case.
"I would end up standing up there forever in these terribly uncomfortable and inexpensive five-inch heels just waiting for someone to pick my number so I could go and sit down," she said.
Besides appearing on "Deal or No Deal," Markle also made guest appearances on "General Hospital," "CSI: Miami," "Fringe," and "Castle" over the years.
But don't count on seeing her star in any shows after her "Suits" exit. The actress recently announced she's going to leave acting to focus on her royal duties.
If you want to catch Markle on reruns of "Deal or No Deal," tune into the Game Show Network weekdays at 11 a.m. Eastern until Dec. 22.
Popular in the Community