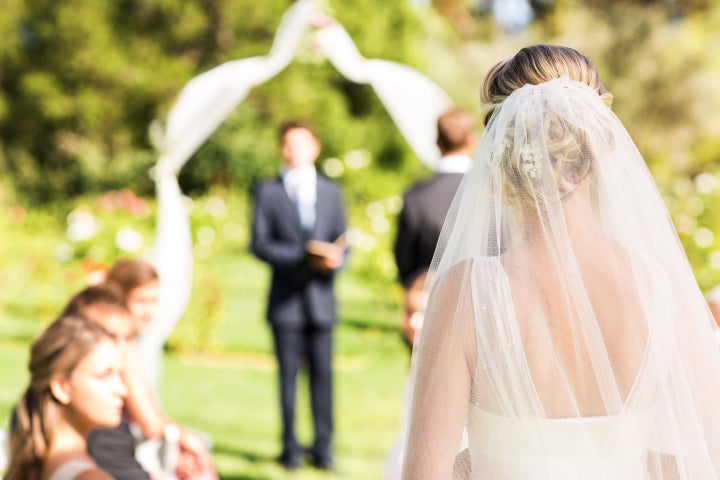 Today, that's definitely not every engaged woman's dream. Some women prefer to walk themselves down the aisle, and others may be more inclined to have someone else in their family do the honors instead.
The latter seems to be the case for Meghan Markle. As the bride-to-be plans her May 19 wedding to Prince Harry, multiple sources have reported that the actress plans to be escorted down the aisle by her mother, Doria Ragland, rather than her father, Thomas Markle.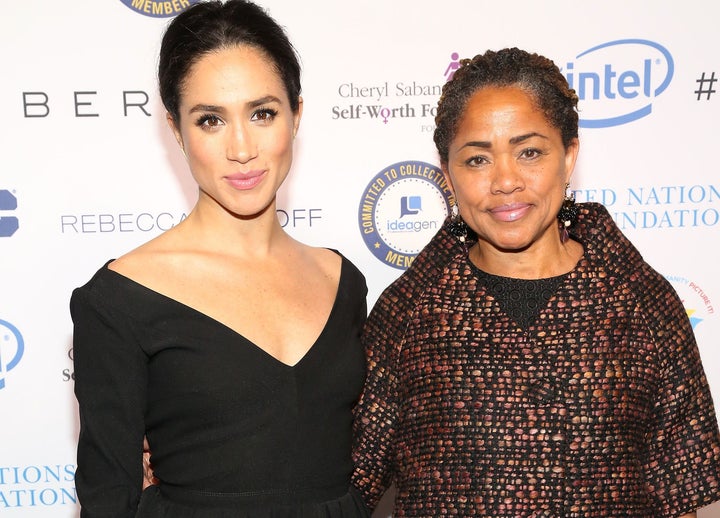 Not having your father perform that role may be an increasingly common choice, but broaching the topic can be incredibly complicated, no matter how understanding your dad is.
Before the conversation can happen, brides need to figure out the most considerate, direct way to get their message across, Harrison said.
"Start by thinking about your ideal outcome," she said. "In a perfect world, how would this conversation go? Next, make a list of all things you'd like to say. Once you get it all down on paper, you'll want to prioritize. What is the one message you really need your father to to hear? Stay focused by making sure everything you plan to say is in support of that one message."
Don't go off-script or dwell on things your dad did in the past that might have played a part in your decision. The goal is to keep the conversation generally positive, Chertoff said.
"Don't make the conversation about the reasons you don't want him to walk you down the aisle, but rather the ways you do honor him," she said. "You can also explain how you're not following a number of wedding traditions, but customizing the wedding to suit your personal wishes."
Context matters, too: Don't spring the topic on dear old dad while in line at Starbucks and most definitely don't do it in a text. This is a conversation you'll want to have in private ― face-to-face ― and somewhere you both feel equally comfortable, Harrison said.
"Set aside a specific time and make sure your dad knows you have something important to discuss," she said. "Nothing's worse than being invited to lunch and then feeling ambushed by someone close to you. Set expectations so you can both come to the table prepared to talk things out."
Once you've conveyed your wishes in an honest, considerate way, you may want to ask your dad if he'd like to be involved in the wedding in another capacity, Chertoff added.
"Some ideas are having him walk down the aisle as part of the wedding party with a spouse ... giving a reading at the ceremony, participating in the unity candle ceremony, sitting in the front row, or sharing in a special dance at the reception," she said.
Of course, it's perfectly fine not to involve him in a prominent way. If that's your preference, you can sleep easy knowing you've expressed your wishes as honorably and directly as possible.
"While your message may cause hurt feelings, just remember that your delivery can still be kind," Harrison said. "Directness can be difficult but it leaves no room for doubt ― your message is heard loud and clear. You both need that."
Support HuffPost
A No-B.S. Guide To Life
Popular in the Community