According to royals and body language experts, with just two months to go before her wedding to Harry, the American-born actress fit in seamlessly with the royal family ― and even knew all the words to "God Save the Queen."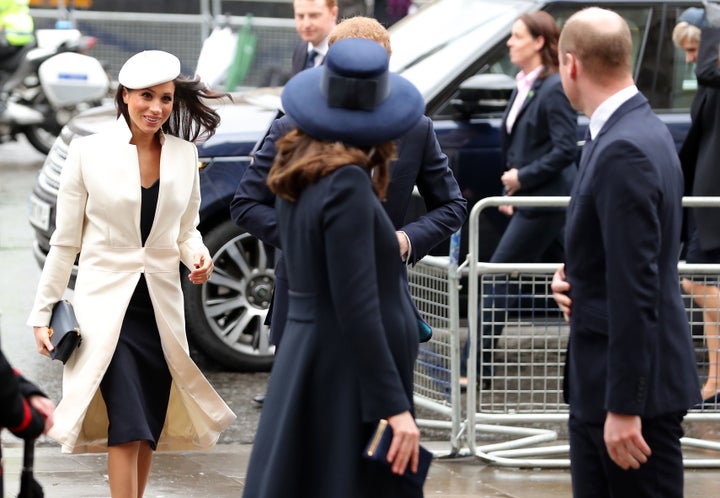 "Meghan is clearly already a part of the family," Myka Meier, a royal etiquette expert and the founder of Beaumont Etiquette, told HuffPost.
"Her posture showed confidence, her eye contact with the other royals means she's on their level, and her newly polished look suggests she's embracing both the British culture and the position," Meier added.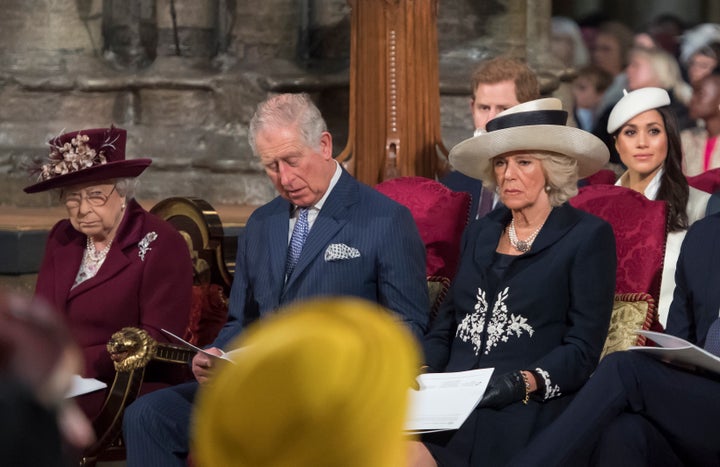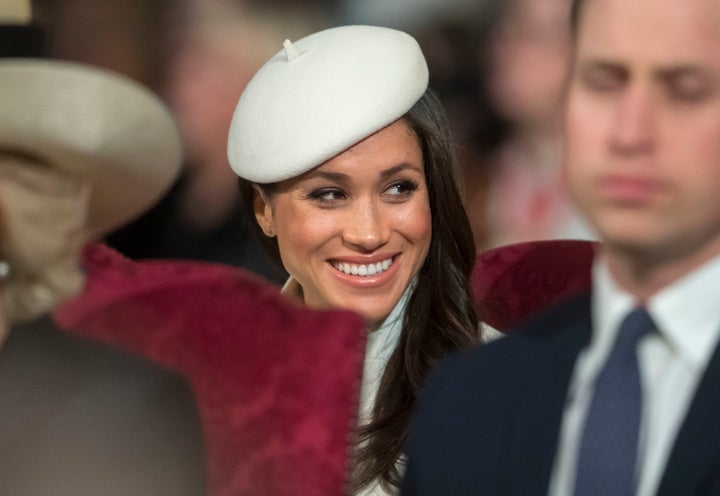 In one photo, Markle is the only one without her hands guarding her torso area ― a common self-soothing behavior many people default to in high-pressure situations, according to Brown. (Prince Harry went viral the last time he pulled the move at an event with first lady Melania Trump.)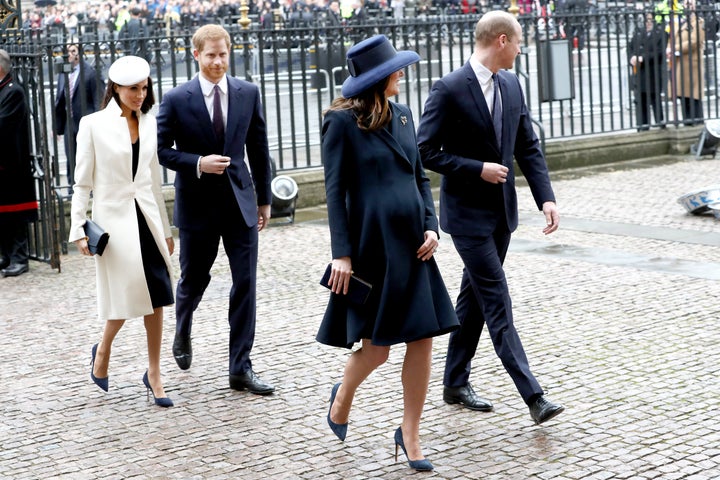 "Kate is protecting the baby, Harry is showing his trademark 1/2 hand in the jacket to soothe himself and William is protecting himself from the chaos around as well," she said. "Everyone is in step except for William, and that shows that they're a tight group."
"The duchess has already gone through the transformation that Meghan is currently undergoing," Meier said. "Their relationship is likely not only one of soon-to-be-family, but also one of mentorship and friendship."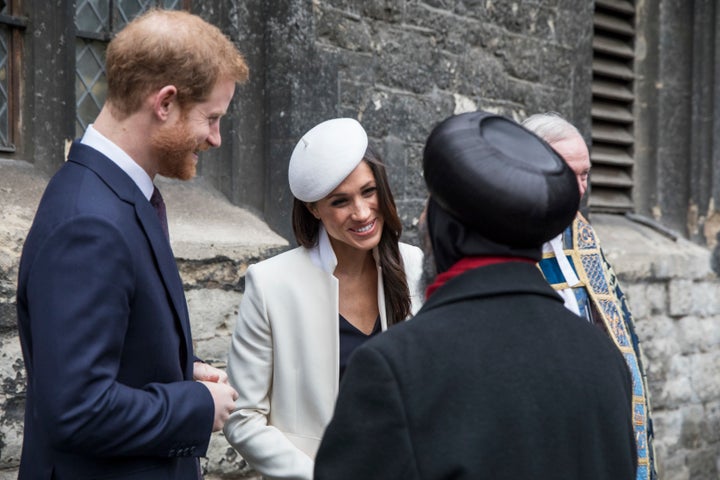 Markle seems to be doing just fine in her royal tutelage, said Grant Harrold, an etiquette expert who goes by the moniker "The Royal Butler" after serving for the royal family.
When the queen arrived to the strains of "God Save the Queen," Markle seemed to have all the words memorized.
"Considering it's not her national anthem, she did a wonderful job with that," Harrold said. "After all, how many British people can sing 'The Star-Spangled Banner'?"
"There was a wonderful moment when she was interacting with a little girl and she truly looks so relaxed and happy," she said. "I think that part of the role is something she's very comfortable with. She was a little more nervous during the service, but she gets an A+ for so enthusiastically and effortlessly interacting with people."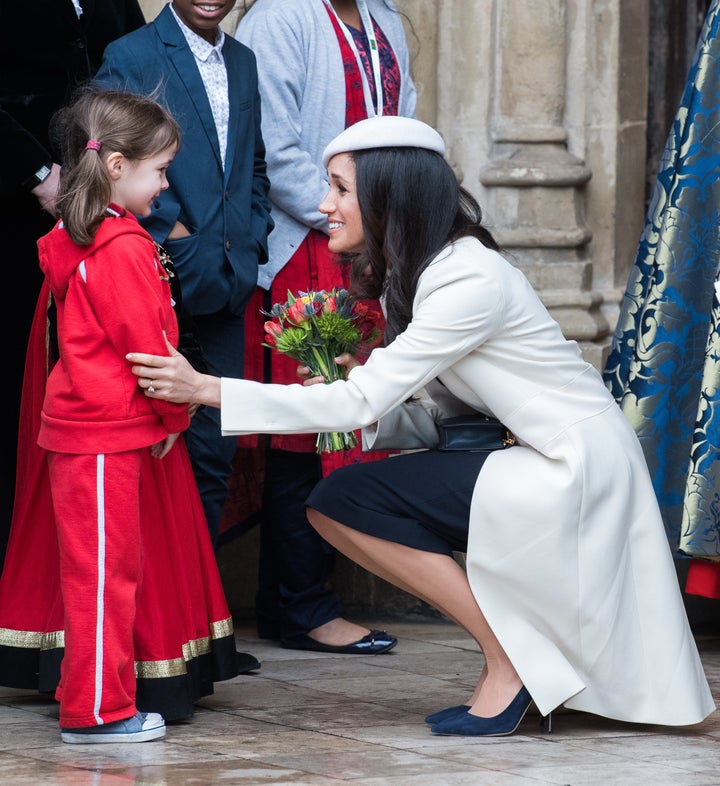 "She has an American approach to things, but there's nothing wrong with that," he added. "In fact, it may help make the monarchy appeal to a new and younger audience as we move further into the 21st century."
Before You Go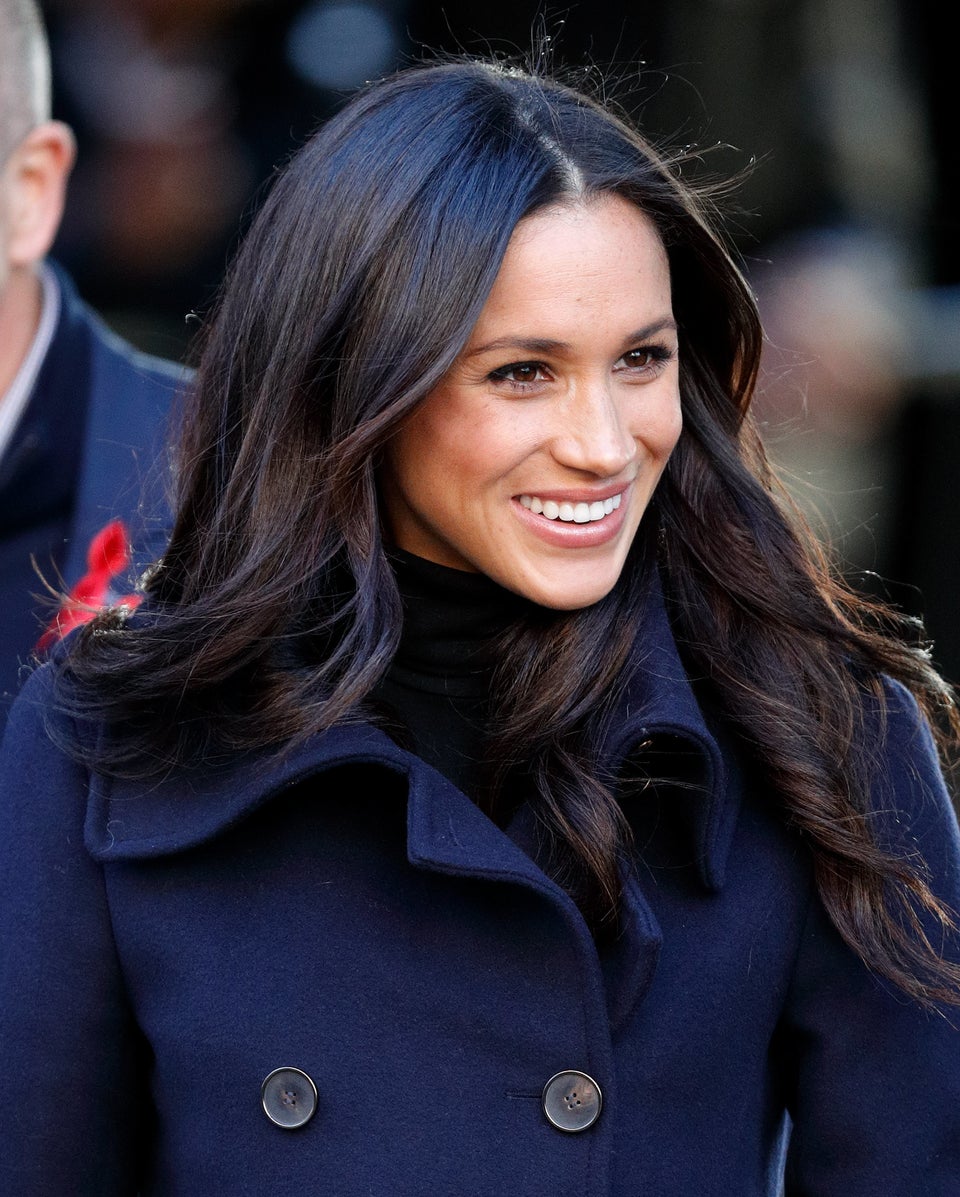 Meghan Markle's Signature Hairstyles