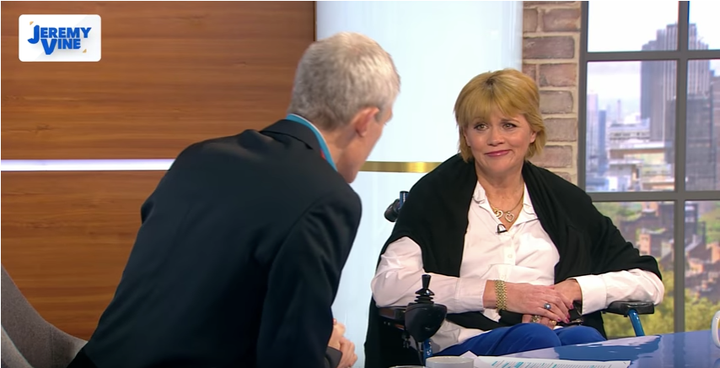 Meghan Markle's half-sister, Samantha Grant, is doing her best to get back into the Duchess of Sussex's good graces.
The 53-year-old traveled to London to see her sister, making an appearance in front of Buckingham Palace on Sunday.
While the stunt didn't work (and the Duchess of Sussex actually lives in Kensington Palace), Grant went on a talk show on Monday in an attempt to explain her past hurtful comments to Meghan.
"I've always wanted to see London, but really, I wanted to make the trip and sort of speak the wishes and thoughts and sentiments of my father and hopefully get a message to my sister," Samantha said on the U.K.'s Channel 5 show with Jeremy Vine.
She added, "I was hoping maybe we would have the chance to speak — that she would know I was here. But I don't think that's going to happen."
When Vine asked what Grant would say to her sister if she were watching, she spoke about the family being hurt that they weren't invited to the wedding. (Their father, Thomas Markle, was invited to walk Meghan down the aisle, but had to back out at the last minute due to health concerns.)
"Moving forward, I apologize and wish things could be different," she said.
Grant said the "media madness has been quite overwhelming" for her family, adding that she "can't imagine how hurtful it's been to my sister."
Vine didn't let the irony of that comment go unnoticed, pointing out that Grant and her father have delivered most of the biting remarks toward Meghan, Prince Harry and the rest of the royal family.
"You have insulted Meghan so much, including blaming her for her father's death while he's still alive," Vine said. "She would be well advised to pull up the drawbridge on the royal castles, wouldn't she, Samantha?"
Grant didn't back down. She asked Vine, "I wonder how you would feel?"
"Is it more insulting that people would respond to feeling disregarded and feeling ignored or is it best that everyone just continues saying nothing?" she asked.
"In the beginning, when we spoke publicly, I thought we were being openhearted and even favorable. That fell on deaf ears, and the media turned it into something that it was not."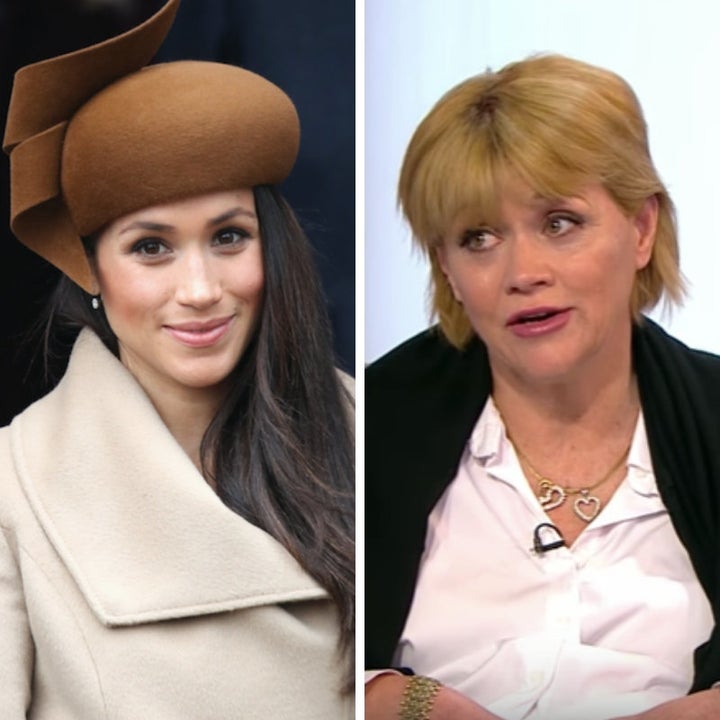 Vine pointed out that Grant called Meghan "the Duch-ASS" (she apologized) and repeatedly insulted the Duke and Duchess of Sussex on Twitter.
"I'm a bit of a quick wit," Grant offered as an excuse. "I worked in broadcasting and radio for a while, and I have always been a bit boisterous. But I think I said that at a point which seemed inescapable."
Grant seemingly remained confident that despite all the terrible things she has said and tweeted, her family can repair things.
"I'm hoping that we can have a happy ending to the story," she said, reiterating her request for Meghan to make amends with their father. "All things considered, I think our days are always numbered ― his perhaps more so."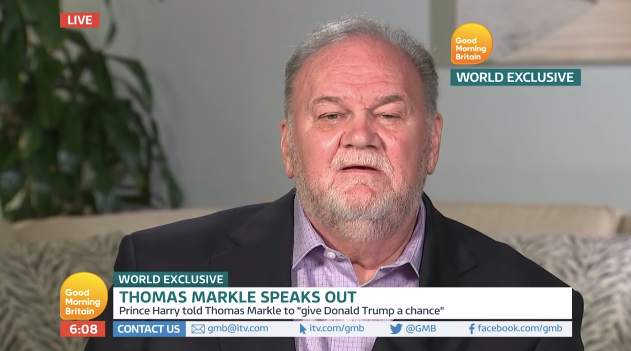 "My father is not an embarrassment for loving his daughter! The Royals are an embarrassment for being so cold," Grant tweeted. "You should be ashamed of yourselves @KensingtonRoyal."
She added, "How about you pay tribute to your own father?! Enough is enough," Grant said. "Act like a humanitarian act like a woman! If our father dies I'm holding you responsible, Meg!"
Just a few days later, Grant echoed her comments with a more toned-down approach on "Good Morning Britain."
"We all know that life is short," Grant said. "And so, given the circumstances over the last several months since the wedding, I think he really just wants to embrace her and have some closure on the distance and the misperception and really let her know that he loves her."
She added, "I think it's really important that we stop building walls and we start building bridges."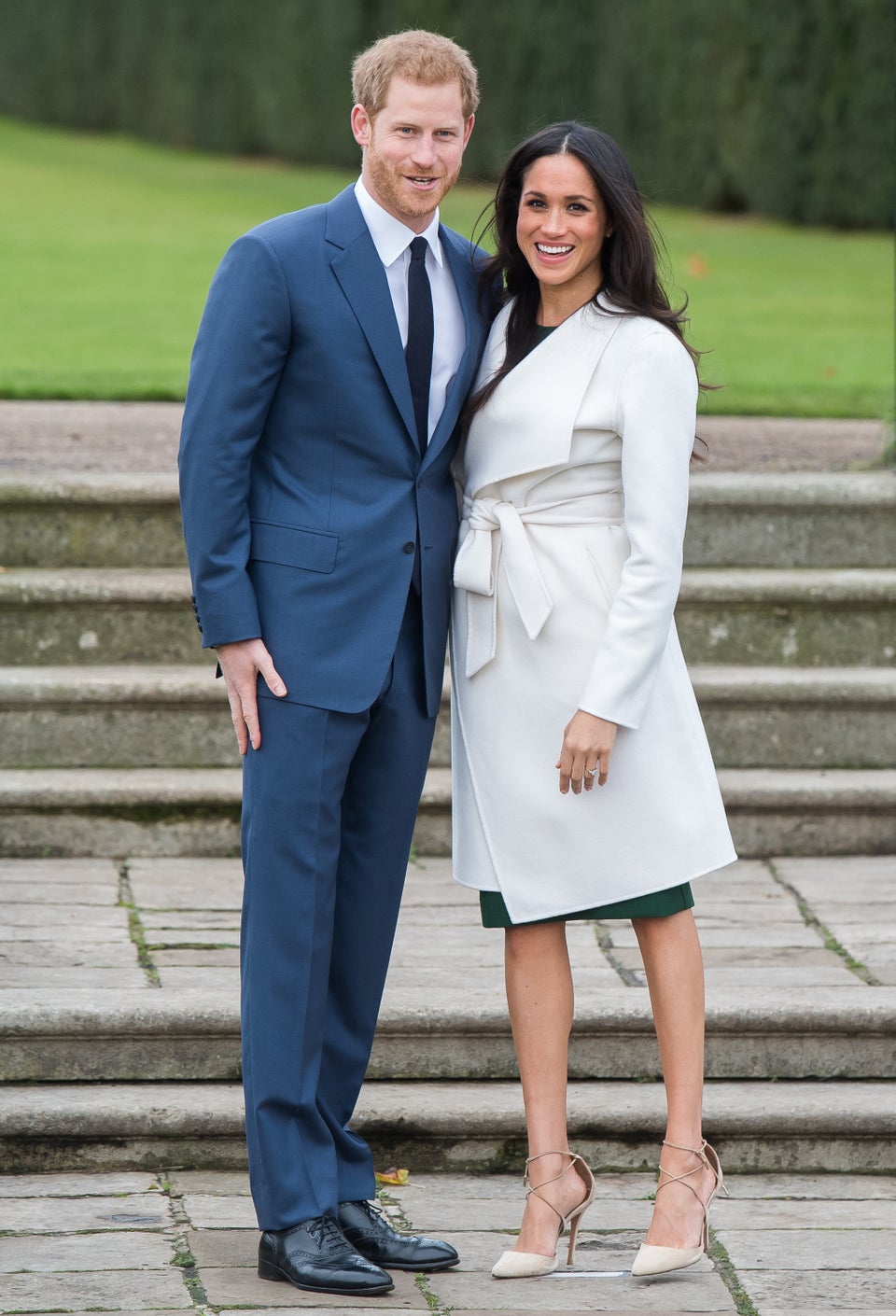 Meghan Markle's Style: From The Engagement To Now