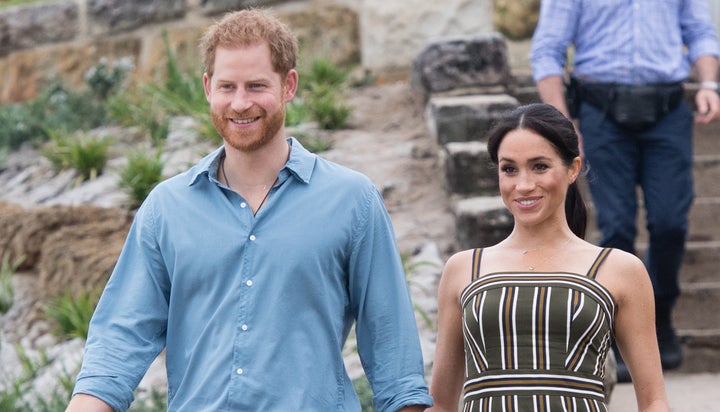 Meghan Markle talked about what her pregnancy has been like during a conversation with a royals fan at Bondi Beach in Sydney on Friday.
Charlotte Waverley said she spoke with the Duchess of Sussex, who told her that "pregnancy was like having jet lag."
"She said she was up at 4:30 a.m. this morning doing yoga in her room as she couldn't sleep," Waverley added, according to Sky News.
"Their Royal Highnesses have appreciated all of the support they have received from people around the world since their wedding in May and are delighted to be able to share this happy news with the public," the palace said in a statement.
The Duke and Duchess of Sussex are currently on a 16-day royal tour that includes stops in Australia, Fiji, Tonga and New Zealand.
During a meeting with the governor-general, Peter Cosgrove, and Lady Cosgrove in Sydney on Monday, Harry and Meghan were given their first baby gifts: a little pair of baby sheepskin booties and a stuffed animal kangaroo with a joey.
Prince Harry looked pretty delighted with the booties: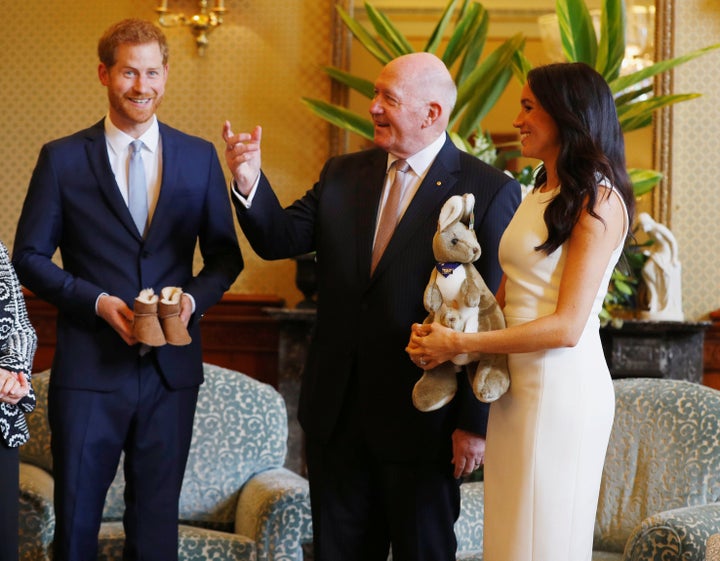 The two have already been talking about baby names.
"We've been given a long list of names from everyone, we're going to sit down and have a look at them," Meghan told a young fan during a stop in Melbourne, according to People.
Arianne Chernock, an associate professor of modern British history at Boston University, told HuffPost that Harry and Meghan will have "a lot more flexibility" when it comes to naming their little one (as opposed to Prince William and the Duchess as Cambridge) as the new royal baby will be seventh in line to the throne.
"I suspect that Meghan and Harry certainly will include some nod in at least one of the names to the royal family and tradition. But they have more latitude, and I would not be shocked at all if they honor Meghan's side of the family as well as Harry's," Chernock added.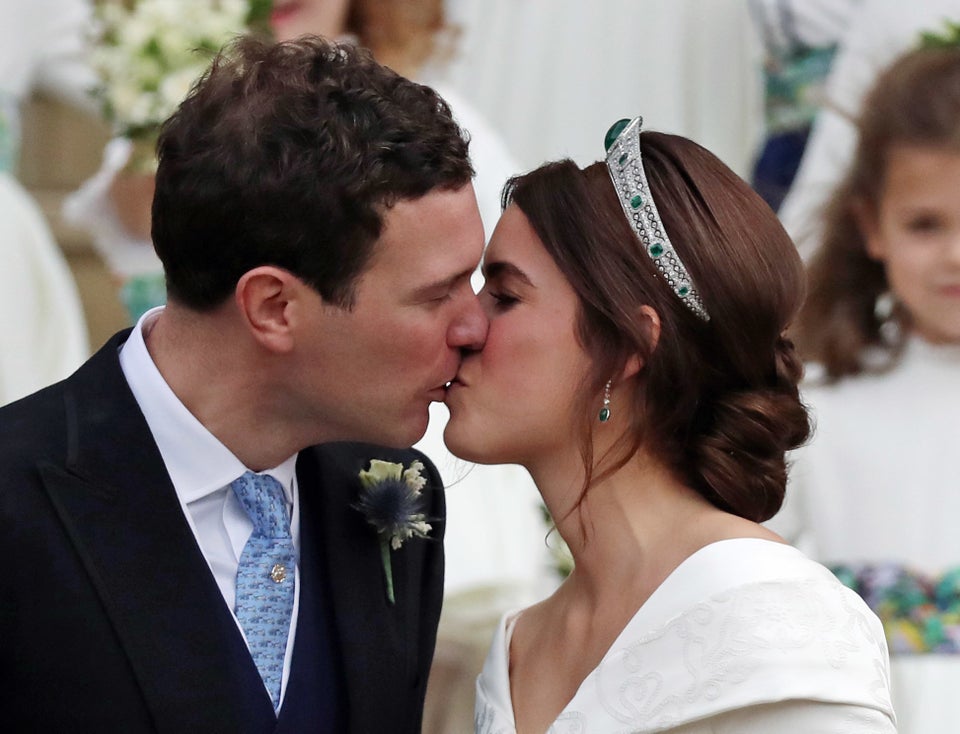 Princess Eugenie's Royal Wedding
Popular in the Community