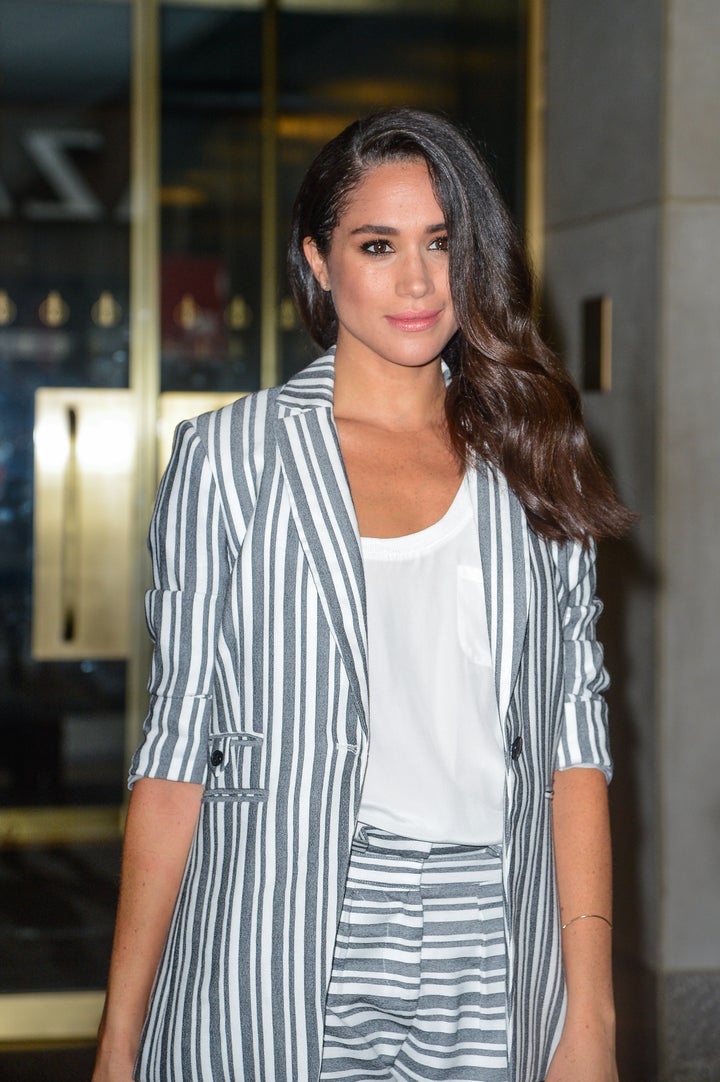 The "Suits" star recounted her experience visiting with young women in India in an eye-opening essay for Time. She wrote that a lack of menstrual health education and resources greatly impacts a young woman's ability to not only succeed in school, but to stay in school.
"One hundred and thirteen million adolescent girls between the ages 12-14 in India alone are at risk of dropping out of school because of the stigma surrounding menstrual health," she wrote.
That stigma makes dropping out of school seem like the more appealing option: "Many girls shared that they feel embarrassed to go to school during their periods, ill equipped with rags instead of pads, unable to participate in sports and without bathrooms available to care for themselves."
It's not just India, of course. In Malawi, parents don't talk to children about their menstrual cycles. According to a UNICEF study, 48 percent of girls in Iran believe that menstruation "is a disease." Some girls lack facilities with running water, or ways to dispose of menstrual waste.
"We need to push the conversation, mobilize policy-making surrounding menstrual health initiatives, support organizations who foster girls' education from the ground up, and within our own homes, we need to rise above our puritanical bashfulness when it comes to talking about menstruation," Markle argued.
The 35-year-old is regularly involved in humanitarian work, serving as a global ambassador for Global Vision, which provides access to clean water, and as an advocate for UN Women. While most headlines have been focused on her relationship with Prince Harry, hopefully her essay can move bigger, more important conversations forward, too.