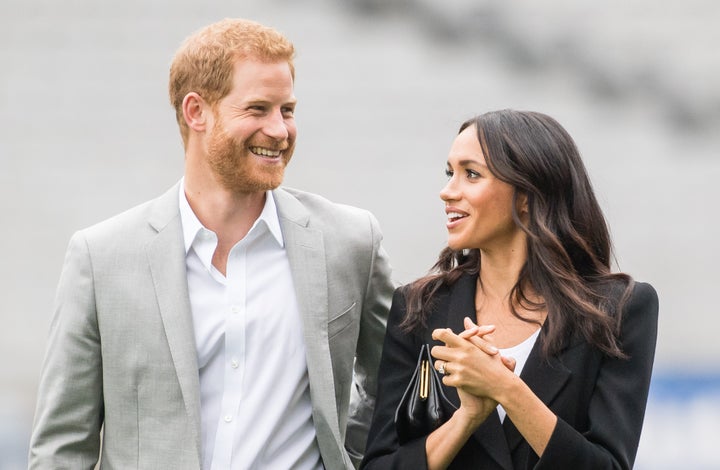 The civil rights organization said the awards are "presented in recognition of special achievement and distinguished public service." Past honorees include icons such as Jesse Jackson, Condoleezza Rice, Rihanna, Muhammad Ali.
"We're thrilled to present this award to Prince Harry and Meghan, the Duke and Duchess of Sussex, who together have heeded the call to social justice and have joined the struggle for equity both in the U.S. and around the world," Derrick Johnson, president and CEO of the NAACP, said in a statement shared with HuffPost.
"It's a true honor to be recognized by President Derrick Johnson and the NAACP, whose efforts to propel racial justice and civil rights are as vital today as they were nearly 115 years ago," the Duke and Duchess of Sussex said in a statement, adding that they are "proud to support the NAACP's work."
The royal couple also helped create the new NAACP-Archewell Digital Civil Rights Award, which is supported by their Archewell Foundation. Safiya Noble, an internet studies scholar and professor of Gender Studies and African American Studies at UCLA, will be the first recipient of the award.
Tune in to BET on Saturday to see the awards show, which airs live at 8 p.m. ET.
Popular in the Community