The website, which launched Tuesday evening but was unveiled by Hello! magazine on Wednesday, shared the meaning and origin of the nonprofit's name splashed at the top of the site against a neutrally colored background.
It's a departure from the instantly recognizable navy the couple used for posts on their Sussex Royal Instagram account.
"Arche: Greek word meaning 'source of action,'" the text says, alongside "Well: a plentiful source or supply; a place we go to dig deep."
The site also includes an email sign-up to keep subscribers informed about the "activities and initiatives" of the organization, along with an email address and physical office location in Beverly Hills, California.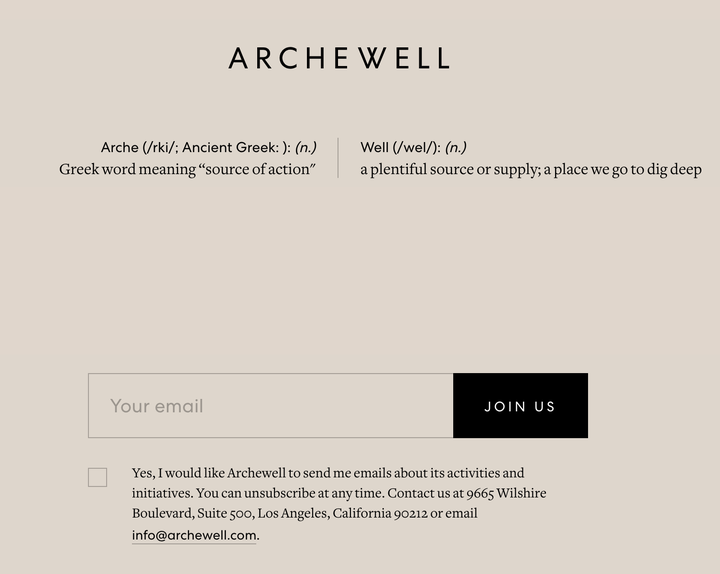 "Before SussexRoyal came the idea of 'arche' — the Greek word meaning 'source of action,'" Meghan and Harry said in a statement obtained by HuffPost.
"We connected to this concept for the charitable organization we hoped to build one day, and it became the inspiration for our son's name," they added. "To do something of meaning, to do something that matters. Archewell is a name that combines an ancient word for strength and action, and another that evokes the deep resources we each must draw upon."
When Meghan made a virtual appearance at Fortune's Most Powerful Women Summit last month, she spoke about the work Archewell had been doing "quietly" since January.
"Part of our focus with the Archewell Foundation is to just ensure that we are helping foster healthy positive communities ― online and off ― for our collective wellbeing," the duchess said, calling the organization's work "Archewell in action."
Popular in the Community