The Duke and Duchess of Sussex released their news, shared with HuffPost, alongside a black-and-white photo shot by their friend, Misan Harriman.
We've rounded up three sweet details you might have missed in the excitement of the announcement, including the meaning behind the photo's setting, the significance of Meghan's outfit and a Princess Diana coincidence: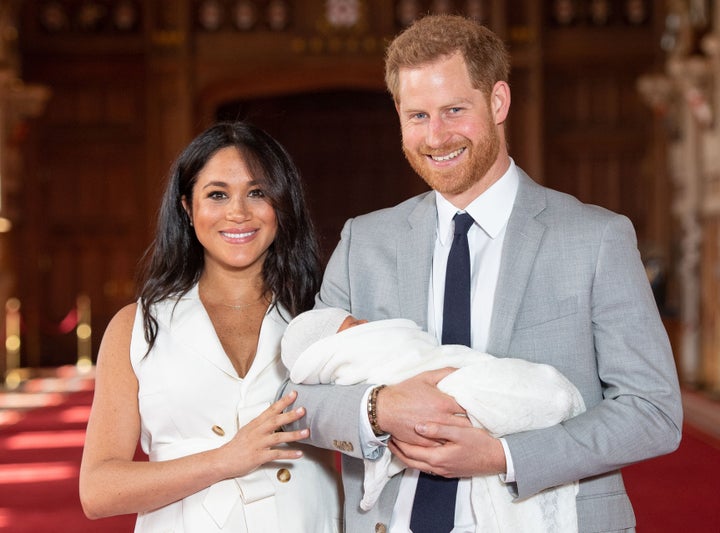 Harriman revealed over the weekend on Twitter that he captured the picture of Harry and Meghan ― who are based in Montecito, California ― remotely from London by using an iPad.
And in an interview with British Vogue published shortly after the couple's announcement, Harriman detailed the symbolism of some of the nature in the background of the shot.
"With the tree of life behind them and the garden representing fertility, life and moving forward, [Meghan and Harry] didn't need any direction," the Vogue contributing photographer revealed. "Because they are, and always have been, waltzing through life together as absolute soulmates."
Meghan's outfit also held a special meaning, as Vogue UK pointed out the duchess donned a custom Carolina Herrera outfit that she'd previously worn during her pregnancy with Archie.
The dress was designed by Wes Gordon, creative director of Carolina Herrera.
Gordon acknowledged Meghan rewearing the bespoke dress on his Instagram story Sunday and also congratulated the couple: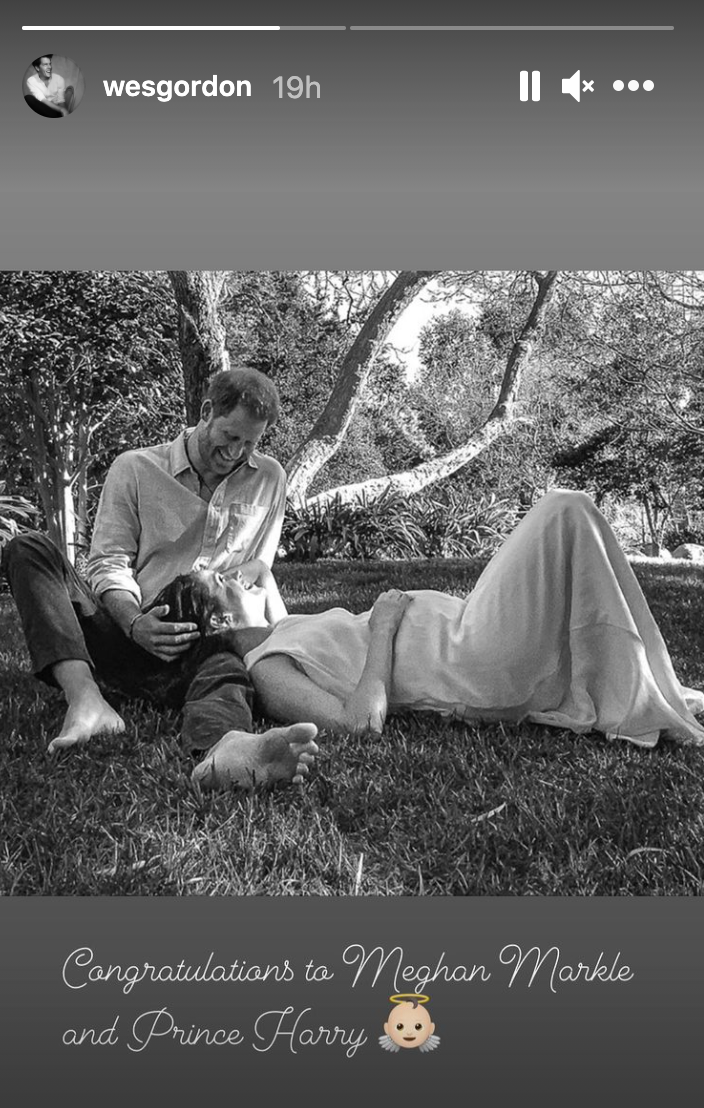 The timing of the royal couple's baby announcement also landed around a very significant date for Princess Diana.
While Meghan and Harry revealed on Feb. 14, Valentine's Day, that they were expecting their second child, multiple outlets pointed out that Princess Diana announced she was expecting her second child ― Harry ― on Feb. 13, 1984.
Because of the timing of Diana's news, the proclamation hit newspapers on Valentine's Day, as pointed out by The Telegraph:
Popular in the Community