The British monarch spoke of the nation and the world's reaction to the coronavirus pandemic and praised people's actions, big and small.
"They described it as not just a demonstration of experienced leadership, but also warmth, reassurance, and comfort," an anonymous source told the publication.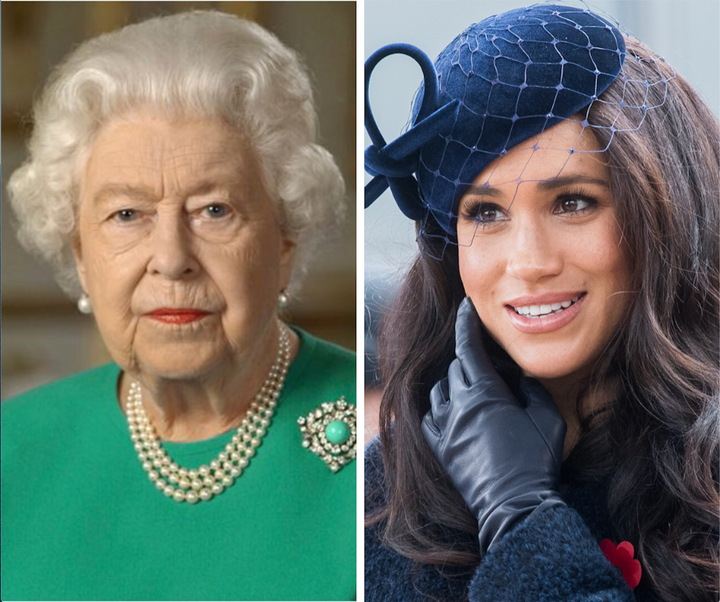 The Duke and Duchess of Sussex's step back from the royal family became official last week, amid their reported relocation to Los Angeles.
The queen referenced family in her address over the weekend and spoke of the first broadcast she made in 1940 with her late sister, Princess Margaret.
"We as children spoke from here at Windsor to children who had been evacuated from their homes and sent away for their own safety," the queen said. "Today, once again, many will feel a painful sense of separation from their loved ones. But now as then, we know deep down, that it is the right thing to do."
Queen Elizabeth said she knew these were difficult times for everyone, but promised better days ahead for all.
"We should take comfort that while we have more still to endure, better days will return," she continued. "We will be with our friends again; we will be with our families again; we will meet again."
The royal family has a personal connection to the pandemic, since Prince Charles tested positive for COVID-19, the illness caused by the coronavirus, after experiencing "mild symptoms." He has since recovered well.
The Prince of Wales, who was self-isolated from his wife Camila, Duchess of Cornwall, at their estate in Scotland, spoke about his experience once he was "on the other side of the illness" and projected a message of hope.
"None of us can say when this will end, but end it will," Charles said. "Until it does, let us try and live with hope and with faith in ourselves and each other, look forward to better times to come."