The Duke and Duchess of Sussex stood together at St George's Hall at Windsor Castle in Berkshire, with Harry holding the newborn in his arms.
"It's magic, it's pretty amazing," Meghan said, wearing a sleeveless, cream Givenchy dress at the press photocall. "I have the two best guys in the world, so I'm really happy. He has the sweetest temperament, he's really calm."
She added, "He's just been the dream, so it's been a special couple of days."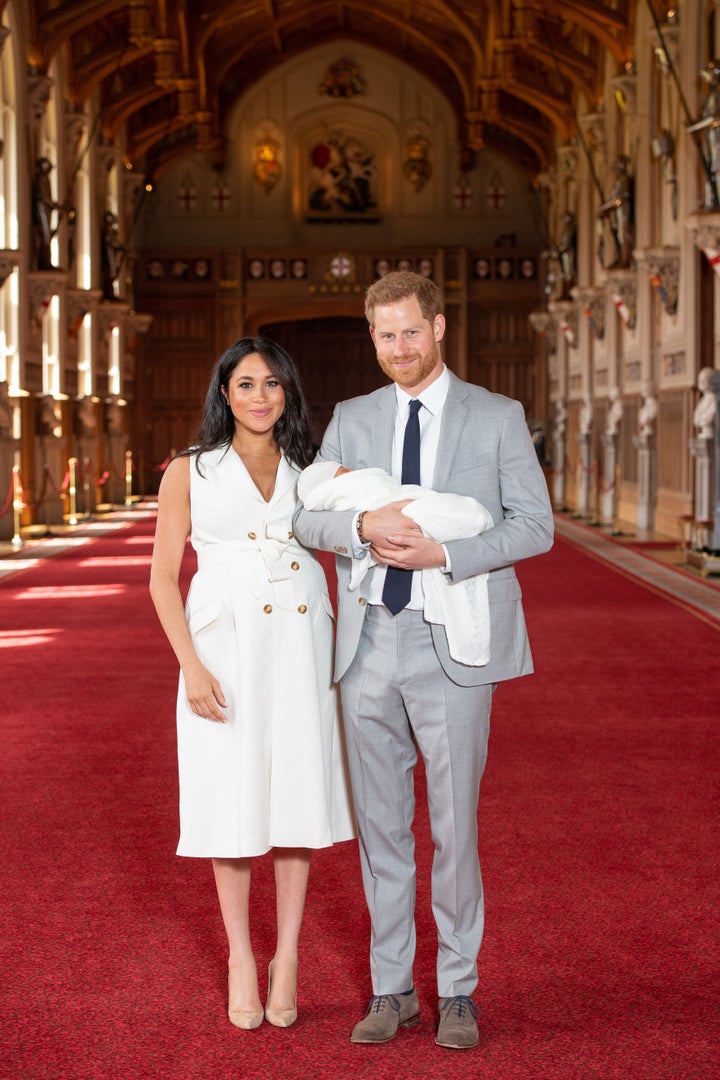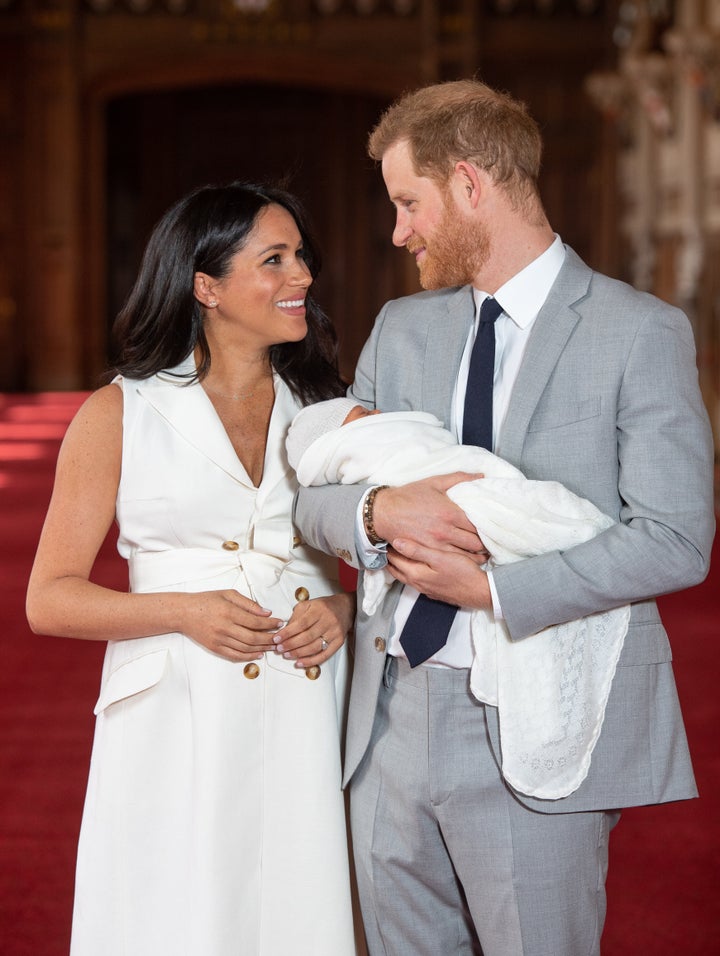 "Everyone says that babies change so much over two weeks. We're basically monitoring how the changing process happens over this next month really," the Duke of Sussex said, as the couple noted they're trying to figure out who their son looks like the most. "But his looks are changing every single day, so who knows."
Harry added that it was "great" being a new dad.
"Parenting is amazing. It's only been two and a half days, three days, but we're just so thrilled to have our own little bundle of joy," he said.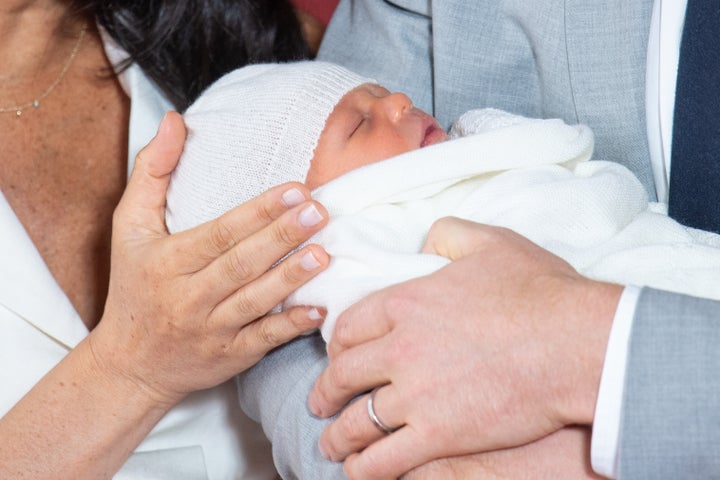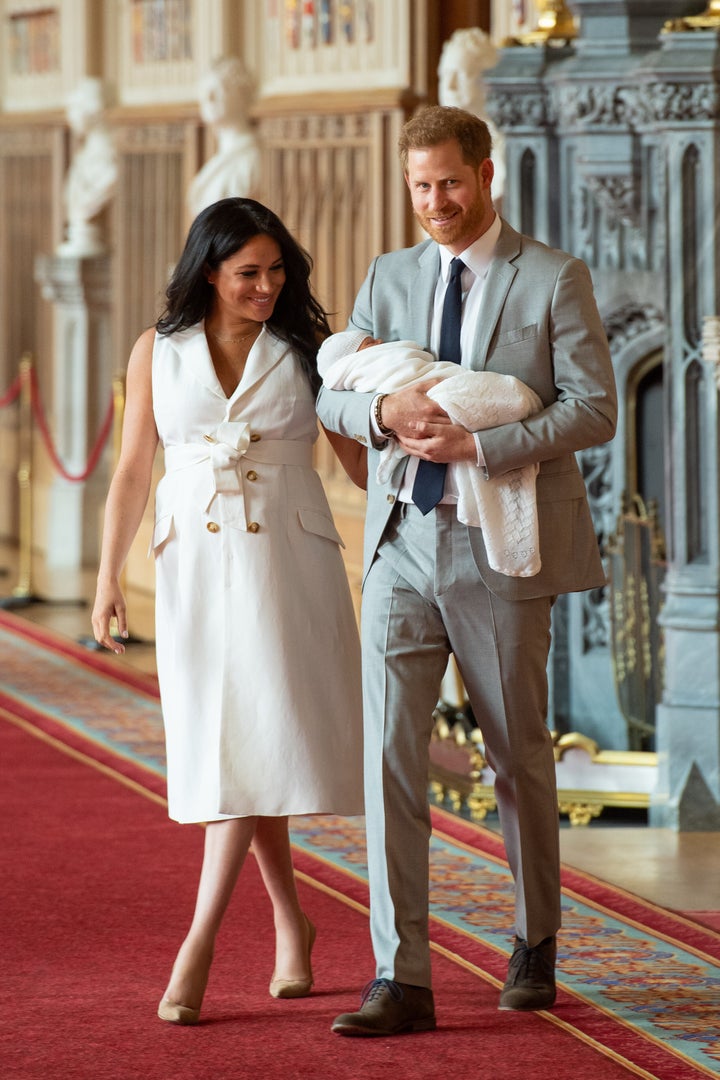 Meghan thanked the public for their well wishes and said they'll be introducing their son to Queen Elizabeth and Prince Philip soon.
"We just bumped into the Duke as we were walking by, which was so nice," the former "Suits" actress said. "So it'll be a nice moment to introduce the baby to more family, and my mom's with us as well.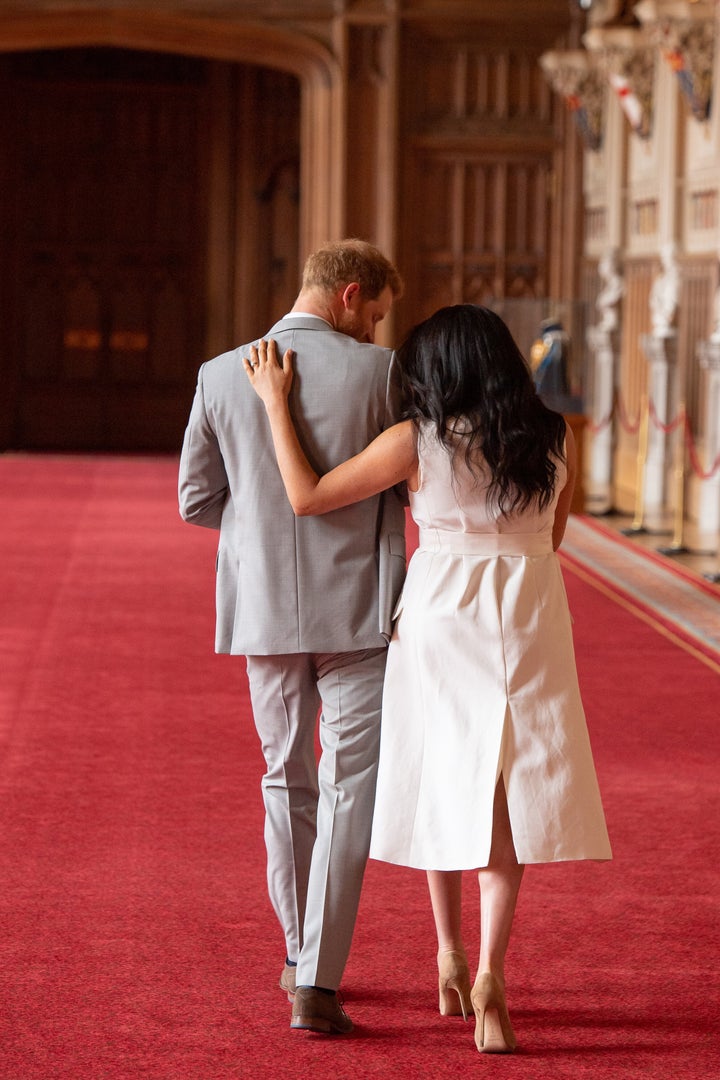 Buckingham Palace announced at the time that mother and son were doing well and said other members of the royal family were "delighted" by the news.
"The Duchess's mother, Doria Ragland, who is overjoyed by the arrival of her first grandchild, is with Their Royal Highnesses at Frogmore Cottage," the palace said in a statement.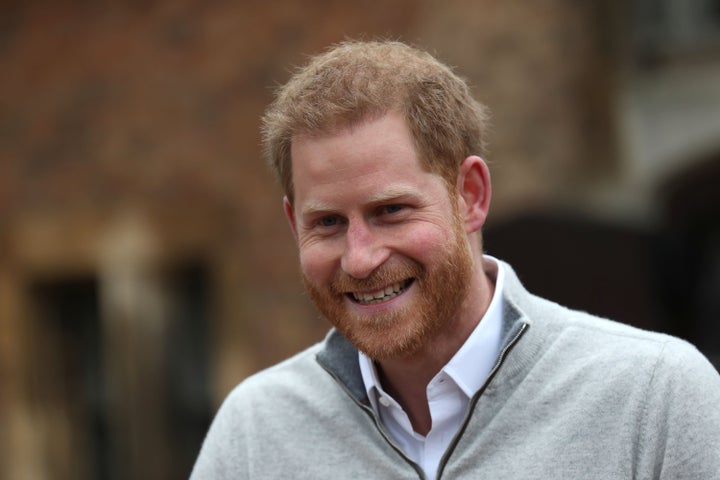 "It's been the most amazing experience I can ever possibly imagine," he said. "How any woman does what they do is beyond comprehension."
"I haven't been at many births ― this was definitely my first birth but it's amazing. Absolutely incredible. I'm so incredibly proud of my wife," he added. "And as every father and parent would ever say, your baby is absolutely amazing, but this little thing is absolutely to die for, so I'm just over the moon."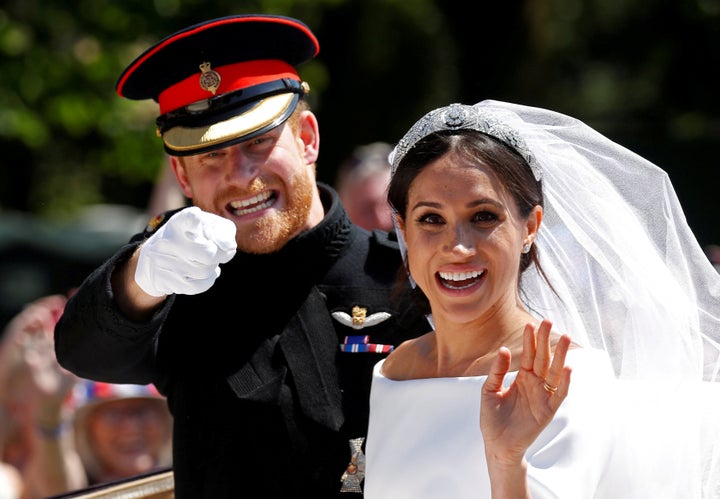 Prince William and Kate Middleton also sent sweet congratulations to the new parents on Tuesday.
"I'm very pleased and glad to welcome my brother to the sleep deprivation society that is parenting!" William said, later adding that he and Kate are "absolutely thrilled and looking forward to seeing them in the next few days when things have quieted down."
It's been reported that Queen Elizabeth will visit the Duke and Duchess of Sussex on Wednesday to meet their little one.
Royal news doesn't stop at the wedding. Subscribe to HuffPost's Watching the Royals newsletter for all things Windsor (and beyond).
Popular in the Community