Though the newly engaged couple arrived a bit late due to a train delay, they made sure to greet all the fans who had waited hours to meet them.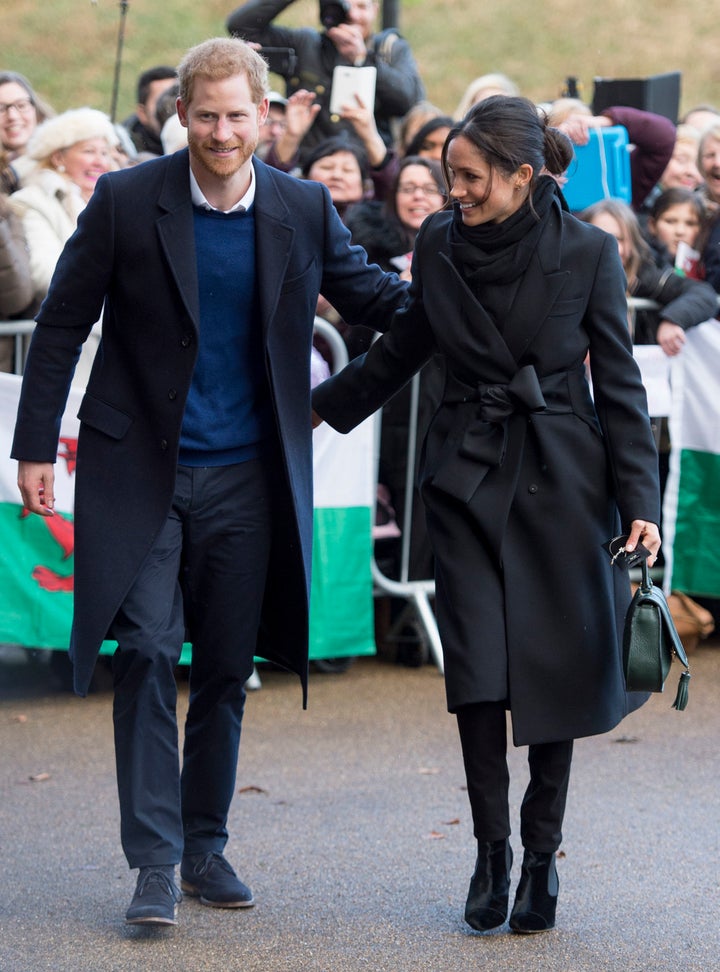 People lost it when they got to interact with the pair: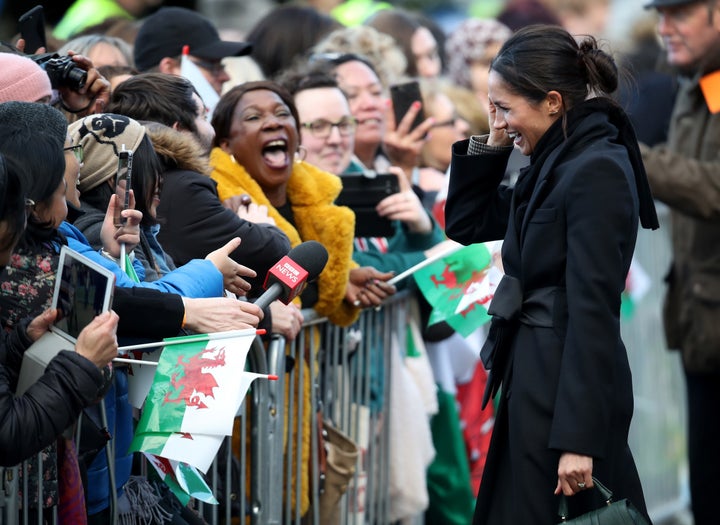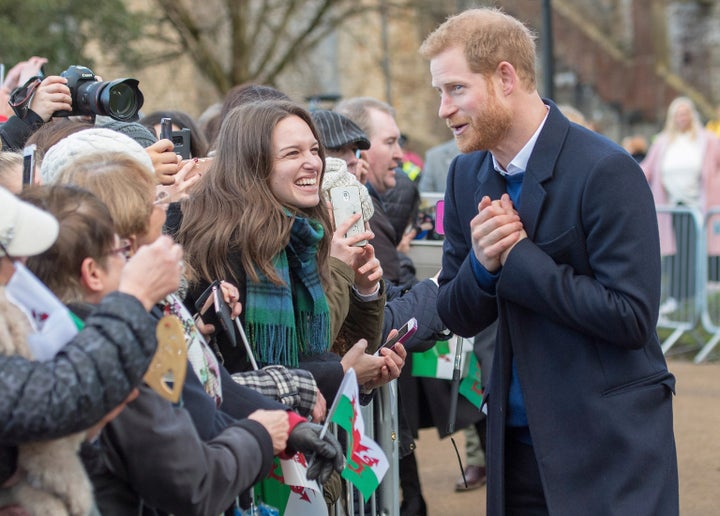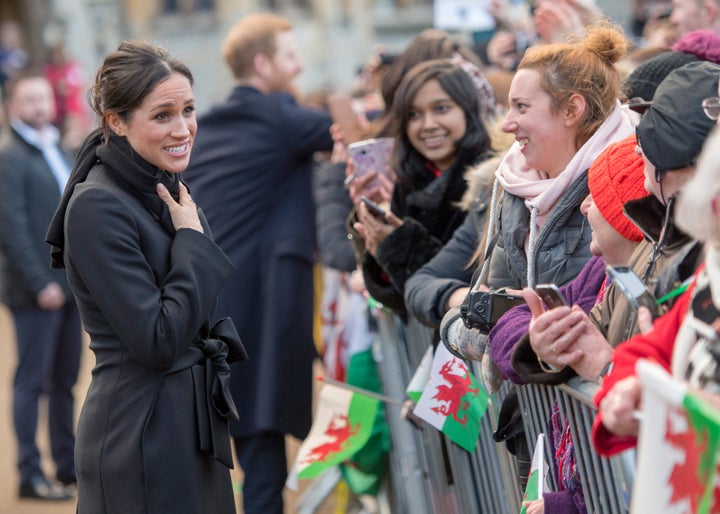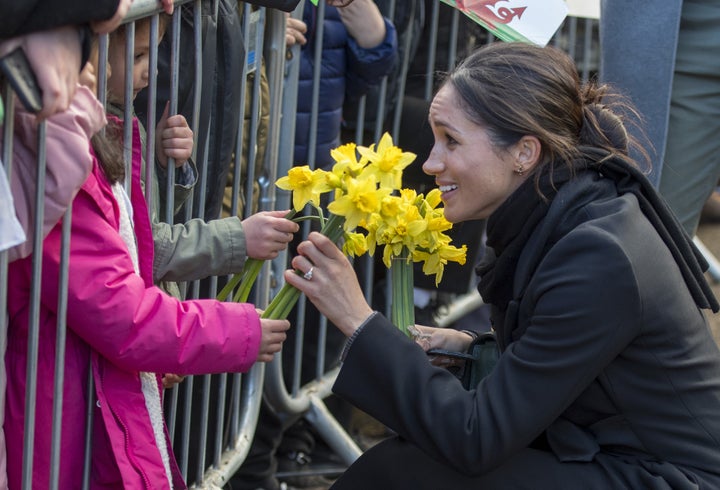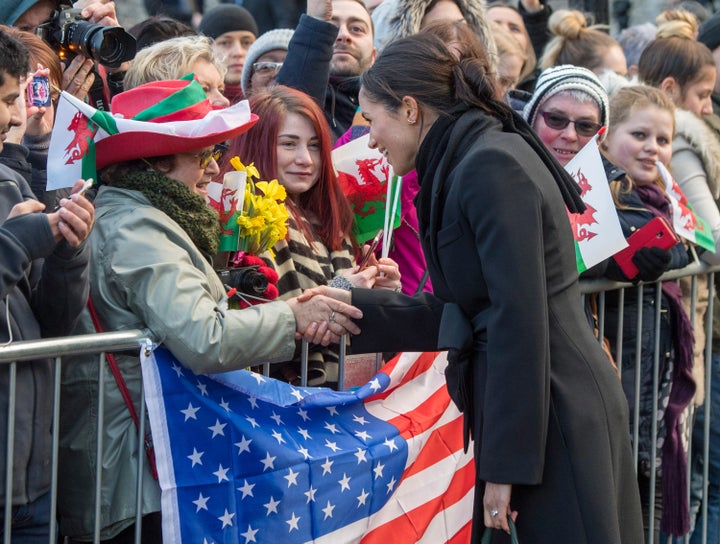 During their visit to Cardiff, Markle and Prince Harry got to meet two kids who share their names ― Harry Smith and Megan Taylor ― who presented the royal couple with a gorgeous wedding gift of traditional Celtic love spoons.
Throughout the rest of their time in Cardiff, the couple toured Cardiff Castle ― a 2,000-year-old castle where parts of "Sherlock" and "Doctor Who" were filmed.
They were also given a sweet ― er, savory ― version of a wedding cake, made entirely of Welsh cheese. Perhaps they'll consider it for their upcoming nuptials on May 19, 2018.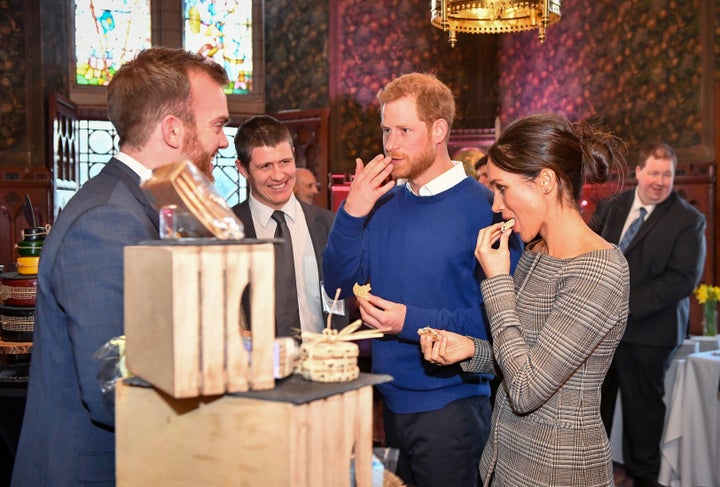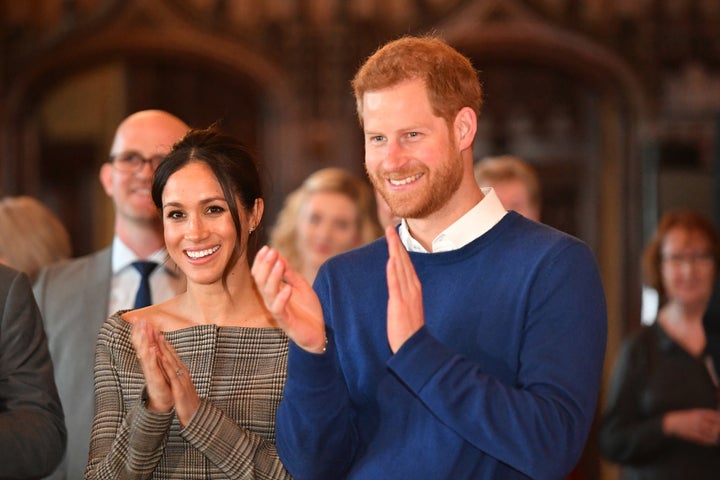 Later in the day, they stopped by StarHub, a center that aims to engage kids by introducing them to sports and dance.
"At one point Harry did say, 'One, two, three, I want you all to hug Meghan!' So all the kids just kind of ran to Meghan," a StarHub employee told Entertainment Tonight. "I thought she was going to fall over for a second, but she didn't. It was kind of cheeky of him, but really quite cute. You could see the cheekiness there with the both of them."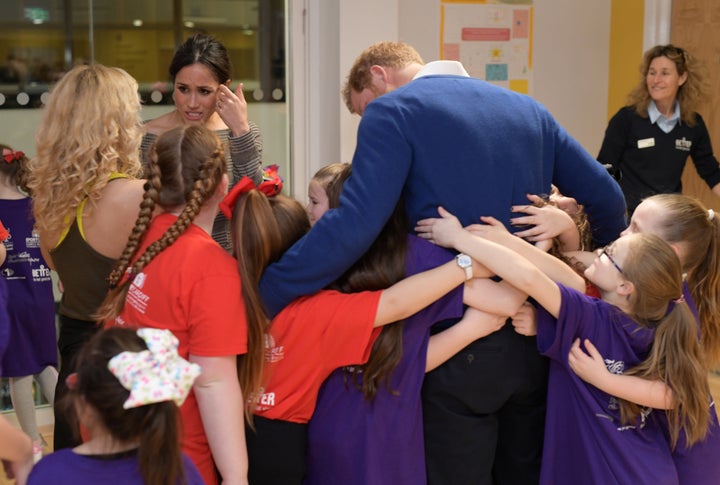 It's clear everyone had a great visit.