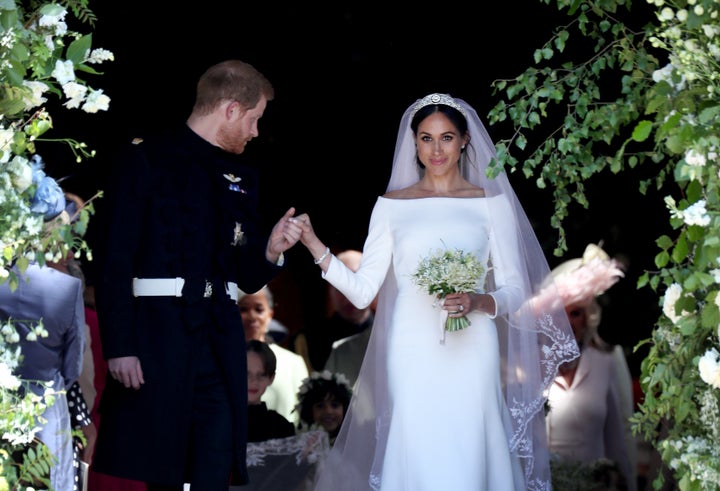 Meghan Markle's wedding dress designer, Clare Waight Keller of Givenchy, had just five months to prepare for one of the biggest milestones of her career.
Waight Keller said she began designing the gorgeous gown and its incredible 16-foot silk tulle veil with Markle in January, according to a new interview with Paris Match, before millions (if not billions) of people laid eyes on it May 19.
"We very quickly agreed on the perfect dress," said Waight Keller, the artistic director at Givenchy, according to a translation by People. "I wanted a modern and fresh silhouette while respecting her style."
The two met for eight fittings for the dress (someone tell Katy Perry) and worked together on the intricate veil, which paid homage to all 53 Commonwealth countries by including flowers from each. Making the veil ― and keeping it spotless ― was no easy task.
"To keep the veil immaculate until the ceremony, the embroiderers washed their hands every 30 minutes," Waight Keller said.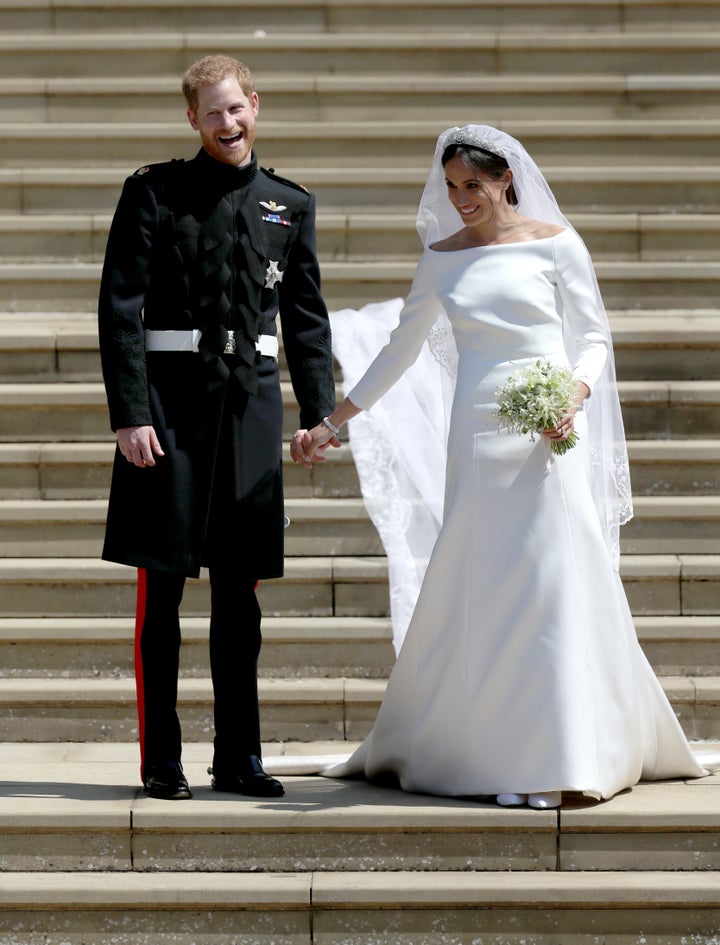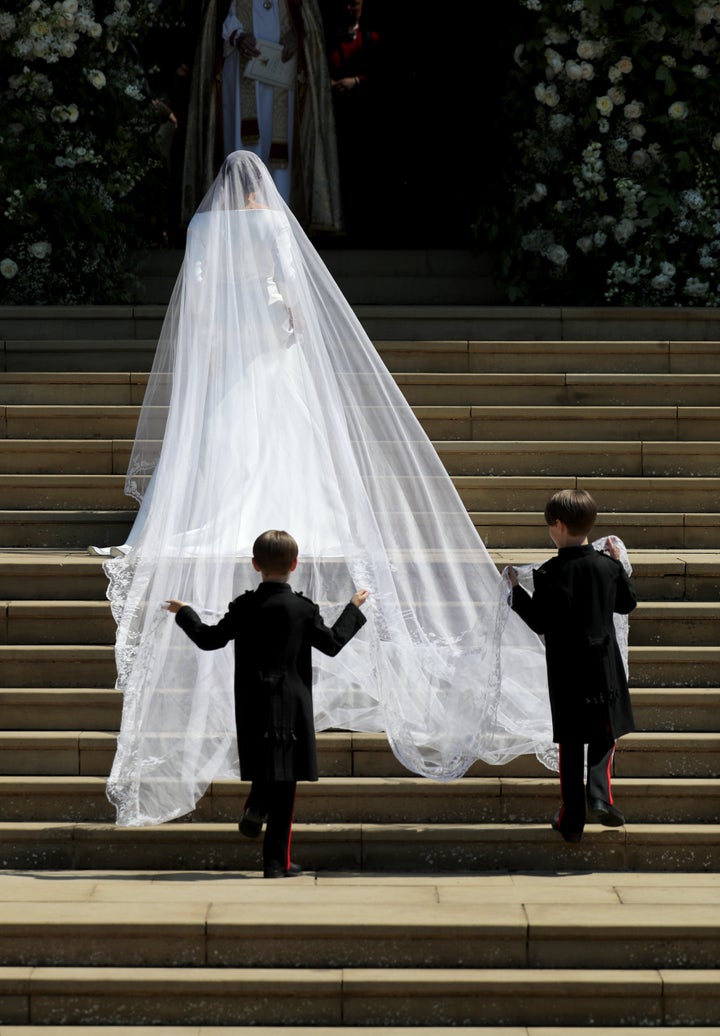 Kensington Palace described the veil hand-washing details in a statement released shortly after Markle made her debut in the gown on her wedding day, adding that it took workers "hundreds of hours" to make the final product. That sounds like a lot of soap and water.
Accordingly, the veil and the dress looked spotless for the nuptials. And Prince Harry complimented the designer on the gown.
"It is an immense honor to have worked closely with Meghan and to have lived by her side all these special moments. Prince Harry came to me and said, 'Oh, my God. Thank you. She is absolutely magnificent,'" Waight Keller said. "I am very proud. It's a fairy tale. A dream come true."
Victoria Beckham, a former Spice Girl and the designer of her namesake line, thought the Duchess of Sussex "looked absolutely beautiful" at the ceremony.
"It really suited her," Beckham, who had a front-row seat at the ceremony, told the Evening Standard in an interview last week. "I thought it was perfect for her. And Harry looked great."
"American Idol" judge Katy Perry wasn't nearly as enthralled with the gown.
"I would have done one more fitting," the 33-year-old singer told "Entertainment Tonight." "I'm never not going to tell the truth! One more fitting, but I love you."