The Duchess of Sussex donned a T-shirt that spelled out the initials "R.B.G." during a recent sitdown with the Teenager Therapy podcast, which was released on Saturday.
Meghan's mask was embroidered with one of the liberal icon's most famous quotes ― "When there are nine" ― which the justice often said in response to people who asked when there would be enough women on the Supreme Court.
"People ask me sometimes, when — when do you think it will be enough? When will there be enough women on the court?" Ginsburg is quoted as saying during a talk at Georgetown University in 2015. "And my answer is, when there are nine."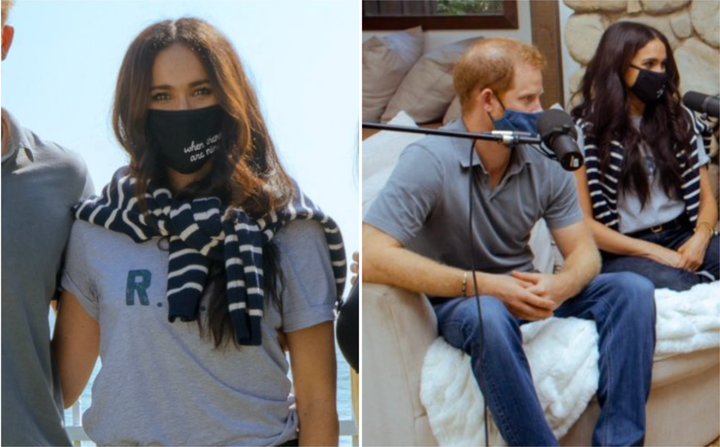 After RBG's passing in September, the Duchess of Sussex released a moving statement mourning the death of someone she called "a true inspiration."
"With an incomparable and indelible legacy, Ruth Bader Ginsburg will forever be known as a woman of brilliance, a Justice of courage, and a human of deep conviction," Meghan said in a statement shared with HuffPost at the time.
"She has been a true inspiration to me since I was a girl," the duchess added. "Honor her, remember her, act for her."