Meghan Markle's half-sister, Samantha Grant, wants to keep the spotlight on herself.
Grant revealed she's working on a tell-all book that will be released around the time the Duchess of Sussex and Prince Harry's baby is due, sometime in spring 2019.
"The book covers everything that goes on behind the scenes that the world does not know and trust me there is a lot," Grant said Sunday in an interview with the U.K.'s Daily Star Online, which reported the book would be released in April or May.
The tell-all, previously titled The Diary of Princess Pushy's Sister, now has a new name, Grant revealed: In The Shadows Of The Duchess.
"From lullabies to lies ... it's all [there] in my book," she said, explaining her plans to use her newfound publicity to bring awareness to certain issues.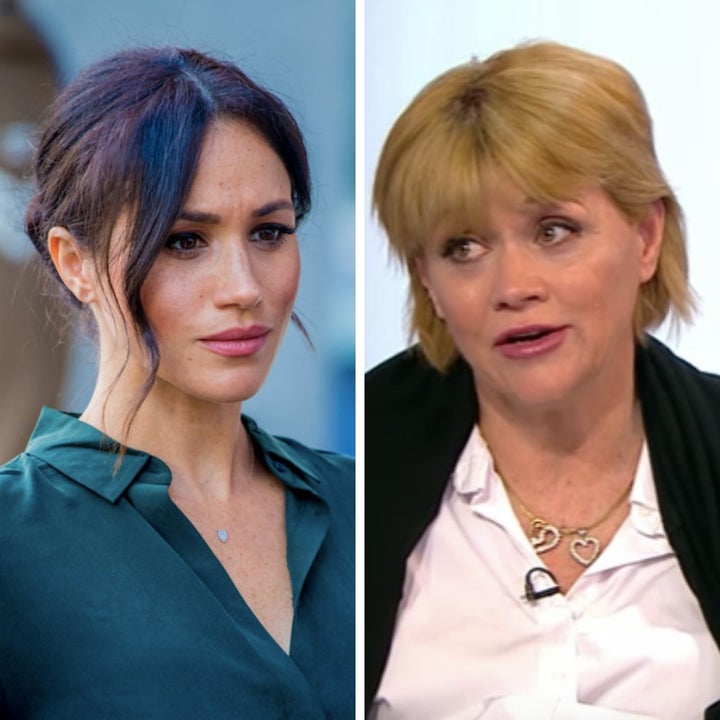 "Great things are on the horizon and I have a voice and platform to put to good use really to benefit others and bring about change," said Grant, who has multiple sclerosis.
"It's important for me to do this bring about change) especially in the areas of cyberbullying, disability, social media."
Grant for months has insulted Meghan and the royal family, intensifying her campaign after she and other relatives weren't invited to the royal wedding in May. (Their father, Thomas Markle, was invited to walk Meghan down the aisle, but backed out at the last minute due to health concerns.)
Grant at first seemed warm to the royal baby news when it was announced last month.
"It just makes everything that happened over the last year disappear," Grant said in an interview with The Sun published in October. "I want Meghan to be happy and calm and have peace. Everybody needs to be positive."
That followed Grant's first trip to London, where she appeared at Buckingham Palace trying to talk to her sister and apologize.
"I wanted to make the trip and sort of speak the wishes and thoughts and sentiments of my father and hopefully get a message to my sister," Grant said at the time. "I was hoping maybe we would have the chance to speak — that she would know I was here. But I don't think that's going to happen."
She added: "Moving forward, I apologize and wish things could be different."
Kensington Palace hasn't commented on any of Grant's claims or comments.
Before You Go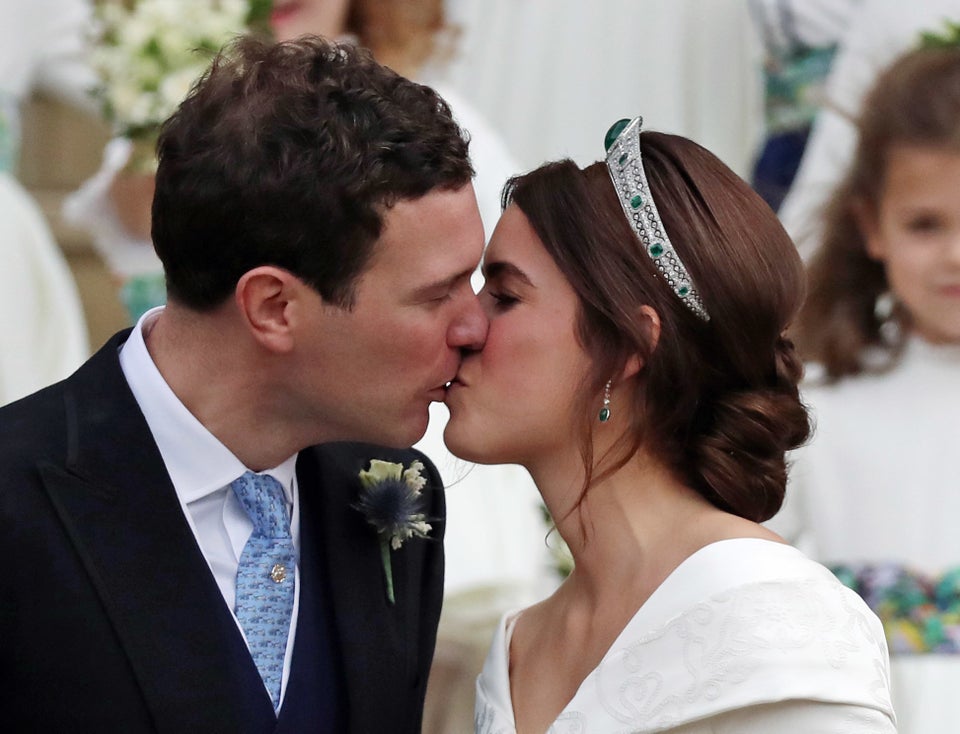 Princess Eugenie's Royal Wedding
Popular in the Community