Meghan Markle shows her support for Serena Williams in the tennis stands and now she's showing her support for the tennis star's clothing line.
Williams was so excited to see her friend in the blazer that she posted about it on Instagram and updated her website with a picture of Meghan that reads "A trailblazer in the Serena Boss Blazer."
"The face you make when you and Duchess of Sussex Meghan have matching @serena blazers," the 37-year-old wrote on Instagram, captioning a photo of Meghan followed by one of herself sporting the same jacket.
Williams wrote another fan note to the Duchess of Sussex in September after the former "Suits" actress released her cookbook collaboration with women whose lives were changed by the Grenfell Tower fire in 2017. The cookbook is titled Together.
"I used to call you Meghan (and I still do) but dear Duchess of Sussex your first project 'Together' [is] a cookbook bringing women of all cultures together," Williams wrote on Instagram. "I could not be more excited about it and proud of you."
She added: "It's beautiful ― diversity, inclusivity, coming together in grief or joy ― there is just so much love."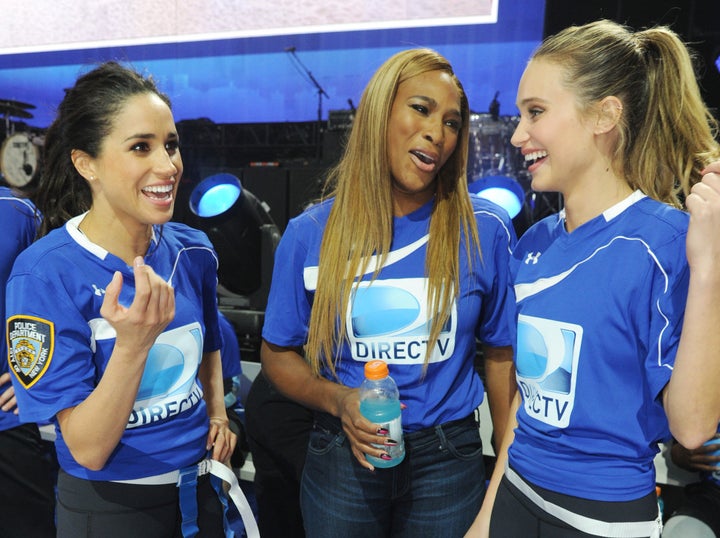 Williams and Meghan have been friends for years, going back to at least January 2015. The actress once wrote about the relationship on her now-shuttered lifestyle blog, The Tig.
"She quickly became a confidante I would text when I was traveling, the friend I would rally around for her tennis matches, and the down to earth chick I was able to grab lunch with just a couple weeks ago in Toronto," Meghan said.
The tennis star and her husband, Reddit co-founder Alexis Ohanian, even snagged a coveted invite to the royal wedding on May 19, where she reportedly played beer pong at the private reception later that night.
The Duchess of Sussex also showed support for Williams by attending the Wimbledon final between Serena Williams and Angelique Kerber in July, alongside her new sister-in-law, the former Kate Middleton.
Meghan has cheered on her friend at many tennis matches over the years.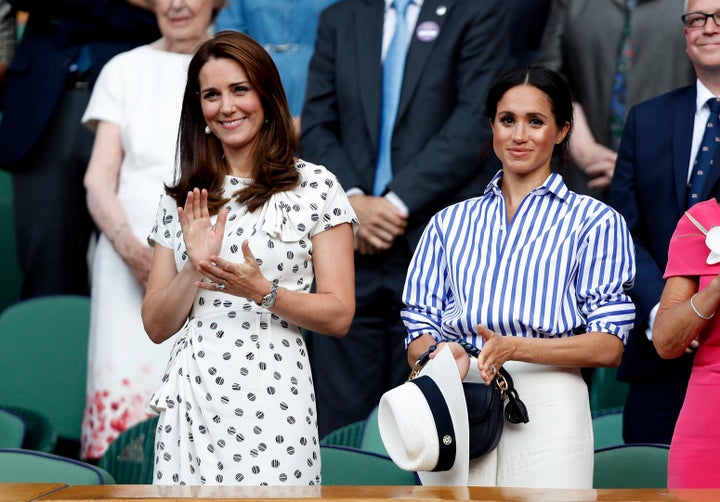 Williams chairs the board of advisers for HuffPost's parent company, Oath.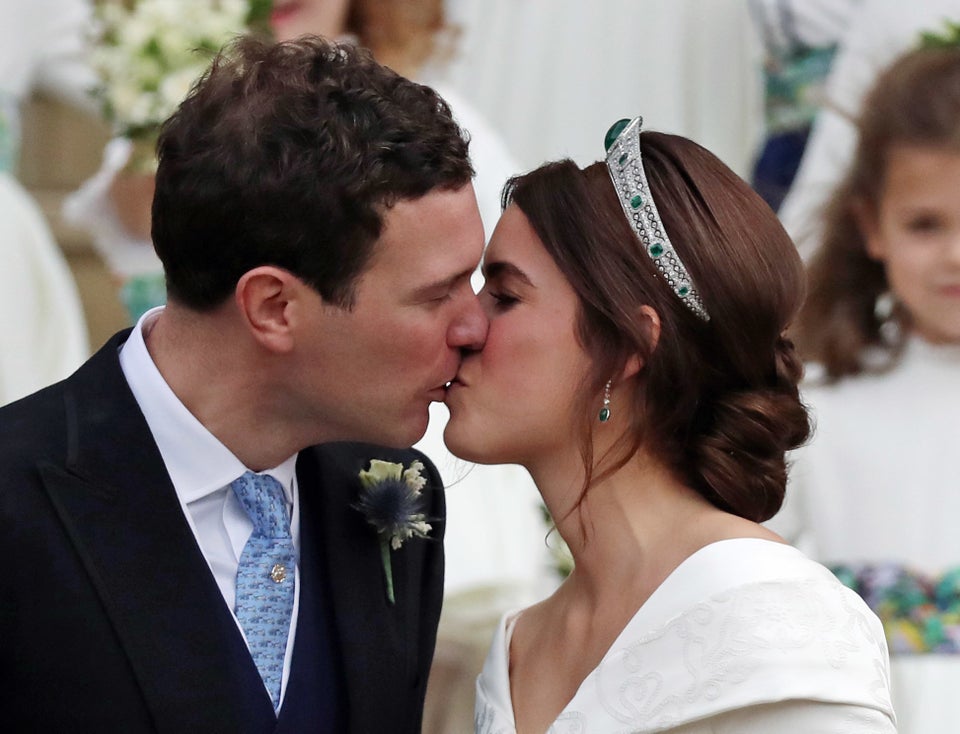 Princess Eugenie's Royal Wedding