Thomas Markle just can't stop talking about his daughter Meghan's in-laws ― and now, he's bringing President Donald Trump into it.
The former lighting director recently spoke with TMZ about the royal family and Queen Elizabeth II's upcoming visit with Trump.
"If the queen is willing to meet our arrogant, ignorant and insensitive president, she has no excuse not to meet me, I'm nowhere near as bad," he told the outlet.
Elizabeth is reportedly scheduled to meet with Trump in the U.K. on July 13, though nothing has been finalized yet.
Markle hasn't met the queen or his new son-in-law, Prince Harry. He told TMZ that he also hasn't spoken to his daughter or any other royal since he granted ITV's "Good Morning Britain" an interview about missing the royal wedding.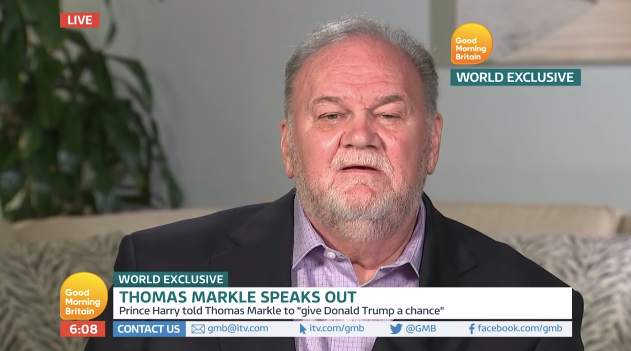 Last week, Markle spoke about his decision to skip his daughter's May 19 wedding ceremony after he suffered a heart attack (and a large dose of public embarrassment when it was revealed he'd staged certain public photos in exchange for money).
"They were disappointed [I couldn't make it]. Meghan cried, I'm sure, she did cry, and they both said, 'Take care of yourself, we are really worried about you,'" he said. "They said the important thing was that I get better."
Markle added, "The unfortunate thing for me now is that I'm a footnote in one of the greatest moments in history rather than the dad walking her down the aisle."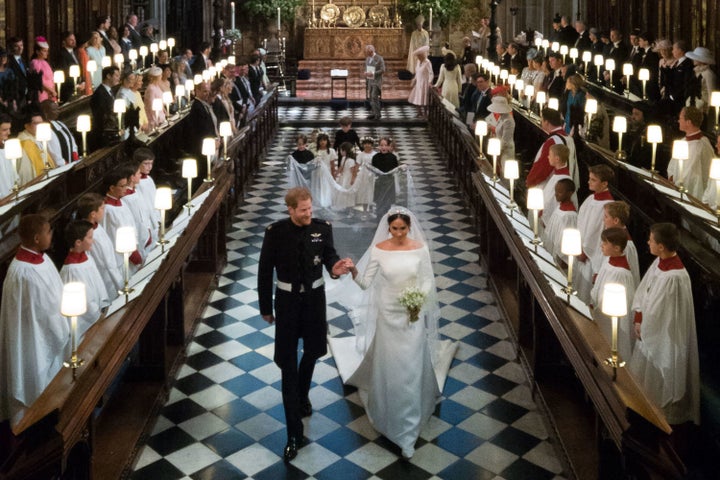 The Duke and Duchess of Sussex have stayed quiet about Markle's various interviews, save for a statement Meghan released through Kensington Palace just before the wedding.
Paul Burrell, a former butler for Princess Diana, said that the royal family should be doing more to rein in Markle's public appearances.
"It's another bombshell blindsiding the palace," Burrell said. "It's extraordinary that Meghan and Harry didn't know this was going to take place. Why didn't her father tell her? Who's giving him PR advice? You just chucked a big rock into the royal pool, and there'll be ripples, and the ripples are coming."
He continued, saying, "The queen is at Windsor Castle in her breakfast room right now looking at the papers and thinking, 'What is happening out there?'"
We can't wait to see how this all plays out on "The Crown."
Before You Go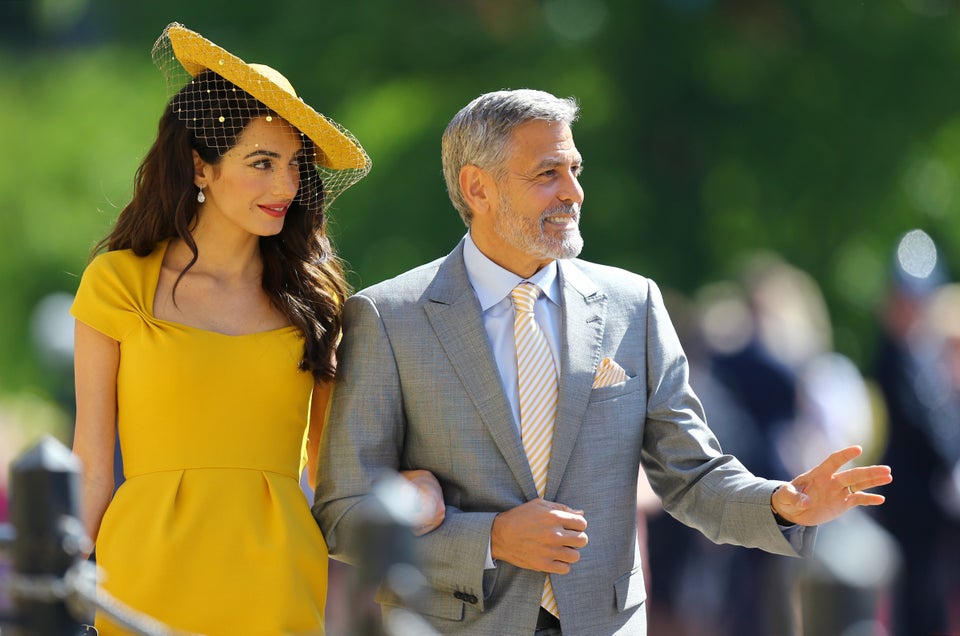 Famous Faces At Prince Harry and Meghan Markle's Royal Wedding
Popular in the Community