In the video, which aired Monday, the Duchess of Sussex says she's "really grateful to be able to bring this story of elephants to life."
"I've been really lucky to be able to have hands-on experience with elephants in their natural habitat," the royal says. "When you spend time connecting to them in their wildlife, you understand that we have a role to play in their preservation and their safety."
"I hope that when people see this film, they'd realize how connected we all are," Meghan says toward the end of the clip. "If we had more of an awareness about the obstacles they're facing, I think we'd take care of each other, this planet, and animals in a very different way."
The movie focuses on a herd of elephants on a monthslong journey to find water. Three main elephants steal the show: Gaia, the 50-year-old matriarch, her sister Shani, who is 40, and Shani's adorable 1-year-old son, Jomo. Proceeds from the project will benefit the charity organization Elephants Without Borders.
The project was released April 3 on Disney Plus, days after Harry and Meghan officially stepped back from the royal family on March 31.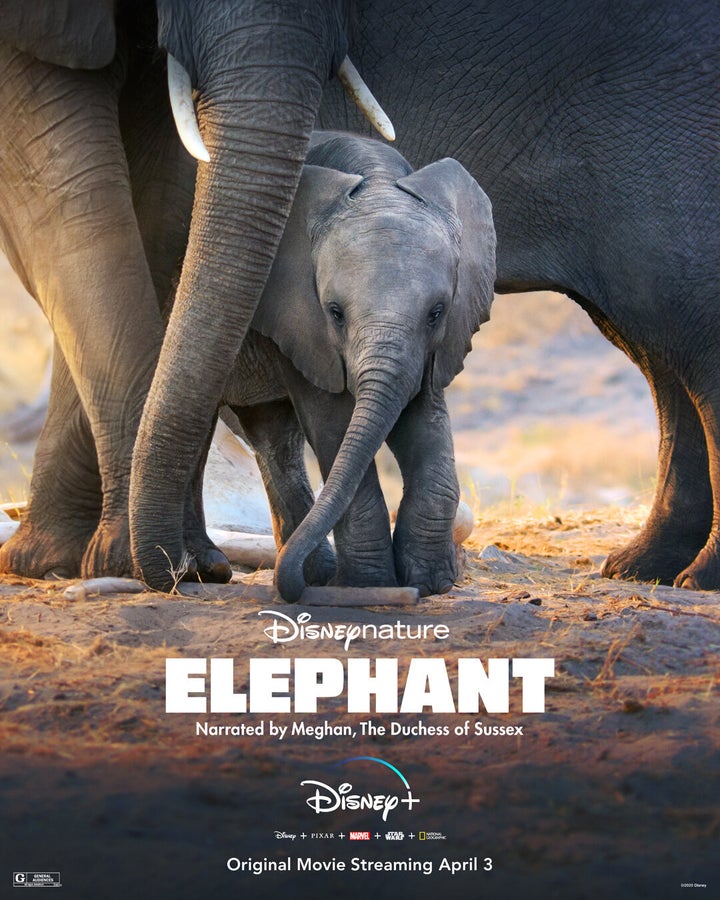 The Duke and Duchess of Sussex in late March relocated from their temporary home on Vancouver Island to Los Angeles, Meghan's hometown. The couple got to work delivering meals on behalf of Project Angel Food, a nonprofit charity in Los Angeles that prepares and brings food to people with AIDS and other critical illnesses, as well as keeping up with their U.K. patronages.
On Sunday night, the royals issued a scathing letter to the Daily Mail, the Sun, the Express and the Mirror, announcing that they were cutting off contact with the four U.K. tabloid newspapers and would no longer "offer themselves up as currency for an economy of clickbait and distortion."
"The Duke and Duchess of Sussex will not be engaging with your outlet," the letter read. "There will be no corroboration and zero engagement. This is also a policy being instated for their communications team, in order to protect that team from the side of the industry that readers never see."
"This policy is not about avoiding criticism," the letter continued. "It's not about shutting down public conversation or censoring accurate reporting. Media have every right to report on and indeed have an opinion on the Duke and Duchess of Sussex, good or bad. But it can't be based on a lie."