Thomas Markle has admitted to posing for pictures that made it look as if he was preparing for the May 19 ceremony. He told Harry, however, that the photos simply showed him being "measured for a hoodie." Then he hung up on the prince, he told the Mail.
"Harry told me that I should never go to the press. That it would end in tears. He said, 'They will eat you alive,'" Markle said. "He was right."
Markle was taken to the hospital for a reported heart attack, which he said caused him to miss the royal wedding, after the photos came out. He said Harry told him, "If you had listened to me this would never have happened."
"Maybe it would be better for you guys if I was dead. ... Then you could pretend to be sad," Markle recalled telling the Duke and Duchess of Sussex (something he has said before).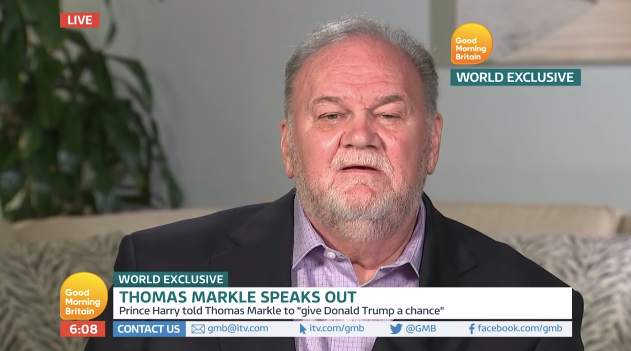 Prince Charles stepped in to walk Meghan Markle down the aisle. Thomas Markle reportedly has not spoken to his daughter or son-in-law since the day after the wedding, and he has never met Harry in person.
Considering the blistering attacks and tell-all interviews Markle and his daughter (Meghan's half-sister Samantha Grant) keep granting to the press, it's unclear if ― or when ― the families will reconcile.
"I refuse to stay quiet," he told the Mail last month. "What riles me is Meghan's sense of superiority. She'd be nothing without me, I made her the Duchess she is today. Everything that Meghan is, I made her."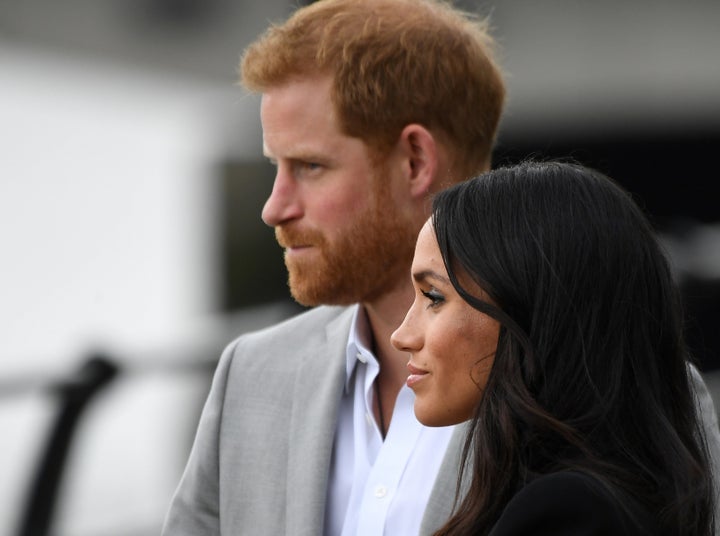 He also brought up Harry's late mother, Princess Diana, during the interview.
"[The royal family] have Meghan treating her father in a way that Harry's mother, Princess Diana, would have loathed," Markle said. "That's not what Diana stood for."
Kensington Palace has not issued a response to any of Markle or Grant's comments.