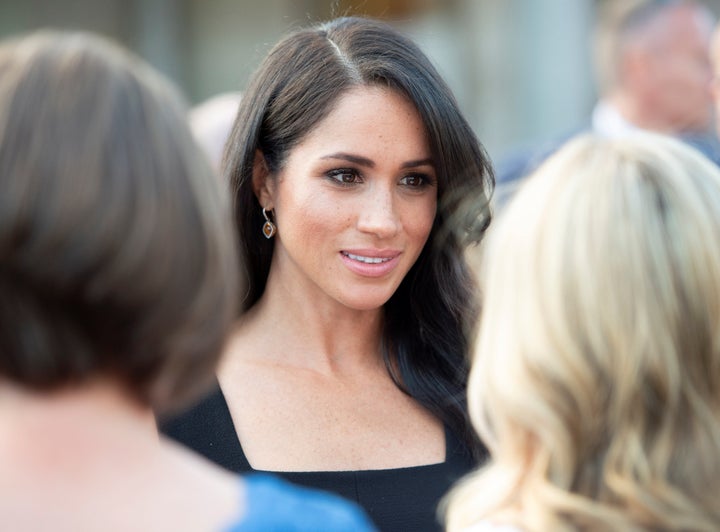 Meghan Markle's half-sister, Samantha Grant, escalated a family feud with a series of angry tweets on her private account targeting the former actress. Multiple outlets captured screenshots of the tweets.
"My father is not an embarrassment for loving his daughter! The Royals are an embarrassment for being so cold," Grant wrote on Tuesday. "You should be ashamed of yourselves @KensingtonRoyal."
She added, "How about you pay tribute to your own father?! Enough is enough," Grant said. "Act like a humanitarian act like a woman! If our father dies I'm holding you responsible, Meg!"
Grant's outburst occurred two days after Meghan's father, Thomas Markle, told The Sun that he thought the new Duchess of Sussex looked "terrified" to be a royal and that she hadn't spoken to him since the day after her wedding to Prince Harry.
It also coincided with photos that showed the couple attending an exhibit that honored Nelson Mandela on Tuesday.
Thomas Markle seemingly can't stop talking about his famous daughter, even though he said he would stop chatting with the press in his interview with The Sun that was published on Sunday.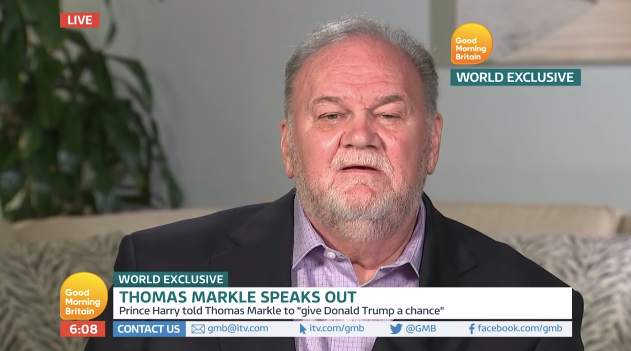 He spoke with TMZ on Tuesday after reports surfaced that Meghan and Harry were upset he was still going through the media to talk to the royal family.
"I was silent for a full year and the press beat me up every day saying I was a hermit hiding in Mexico, so I gave my story," the former Hollywood lighting director said. "Apparently that interview put the royal family in their silence mode... so, I gave another interview to break the silence. All they have to do is speak to me."
Markle added that he wasn't going to go away anytime soon.
Noting that Wednesday is his 74th birthday, he said, "And I'm enjoying the fact that I can make the entire royal family not speak and maybe I can get a laugh out of the Duchess.".
Given his comments in the recent Sun story, it's unlikely the Duchess is laughing at her father's antics.
"I think she is terrified," Markle said in that interview. "I see it in her eyes, I see it in her face and I see it in her smile. I've seen her smile for years. I know her smile. I don't like the one I'm seeing now. This one isn't even a stage smile ― this is a pained smile."
Seemingly unbothered by the attention, Markle and Harry were all smiles at the Mandela event Tuesday.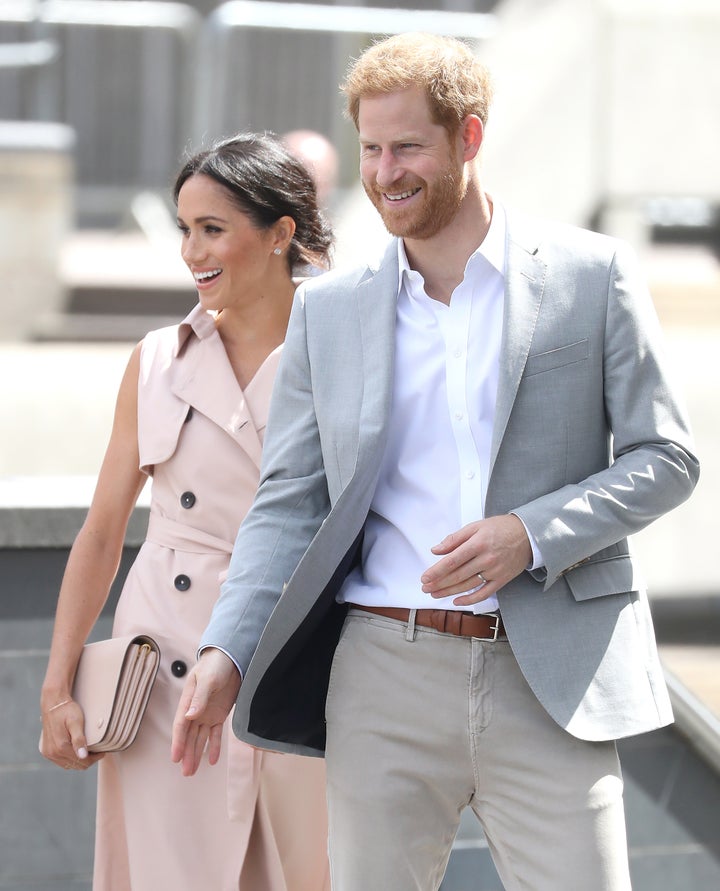 Popular in the Community