Grant insisted her father will be performing the traditional father-of-the-bride role at Markle's wedding to Prince Harry in an interview with the British show "The Wright Stuff" on Monday.
"Yes he is. God forbid, unless the plane crashes … he'll be there one way or another," she said emphatically.
"Any rumor to the contrary is, my favorite new word is becoming, 'Oh, rubbish.' So he will be there," she added.
A source at Kensington Palace, one of the royal residences, told HuffPost: "We look forward to sharing more details about the wedding in due course."
Markle's father, Tom Markle, previously told the Daily Mirror that he would "love to" give away his daughter at her nuptials on May 19. He lives in Rosarito, Mexico.
Despite Grant's comments, it remains unclear if Markle's parents, who are divorced, and any of Markle's half-siblings will be invited to the wedding.
"Of course I would like to be there," Grant said on "The Wright Stuff." "Invitations haven't gone out yet, but I hope so."
If Grant's invitation does get lost in the mail, it may have something to do with reports that she and Markle are estranged. Grant is also writing a tell-all book about her younger sister entitled The Diary of Princess Pushy's Sister.
In addition to the memoir, Grant recently lashed out at Prince Harry after he said that Markle liked spending Christmas time with the royal family, calling it the family "that she never had."
"Actually she has a large family who were always there with her and for her," Grant said series of tweets (she goes by the Twitter handle Samantha Markle). "Our household was very normal and when dad and Doria divorced, we all made it so it was like she had two houses. No one was estranged."
Grant added: "Read my book complete with facts and photos."
This is going to be interesting.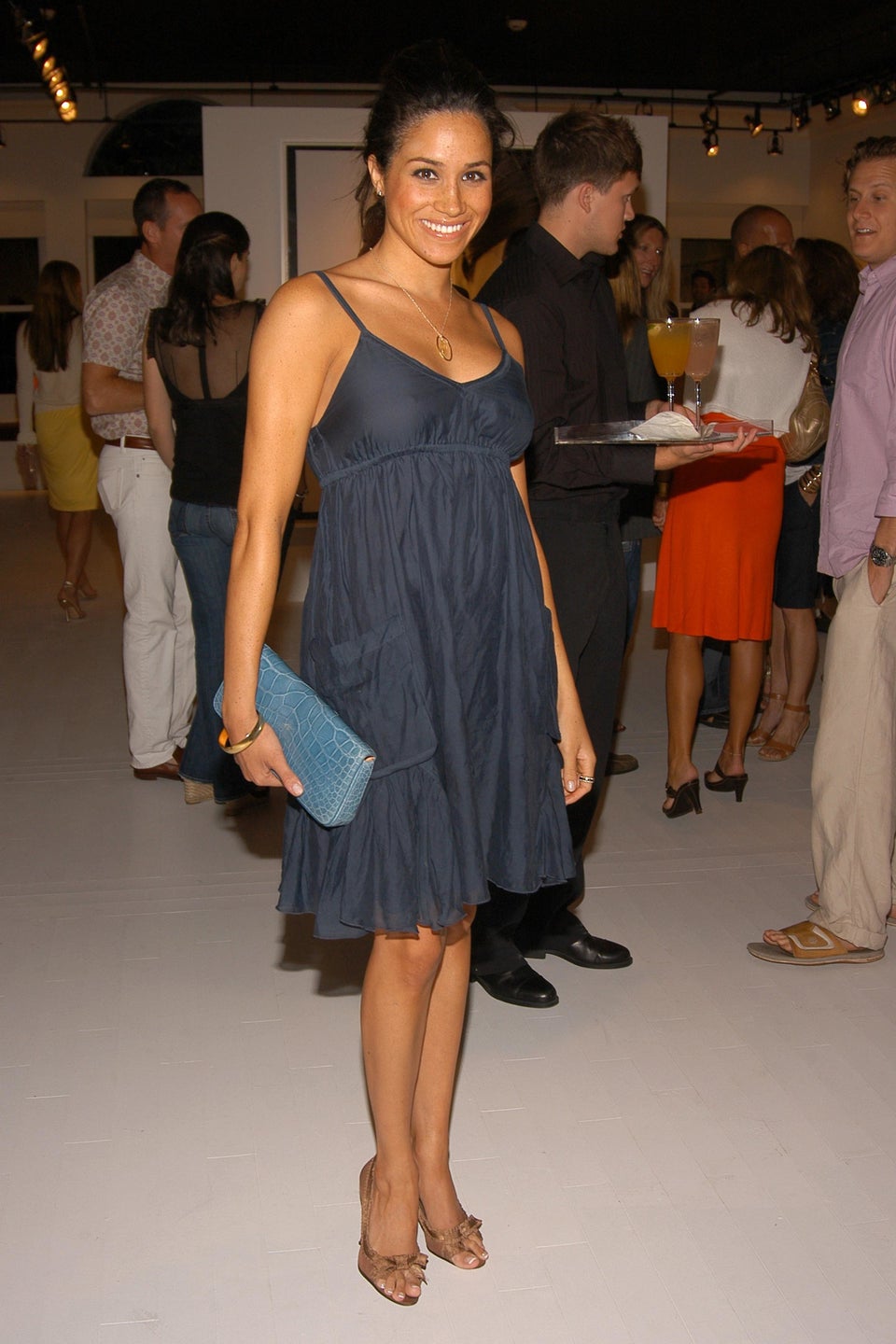 Meghan Markle Style Evolution