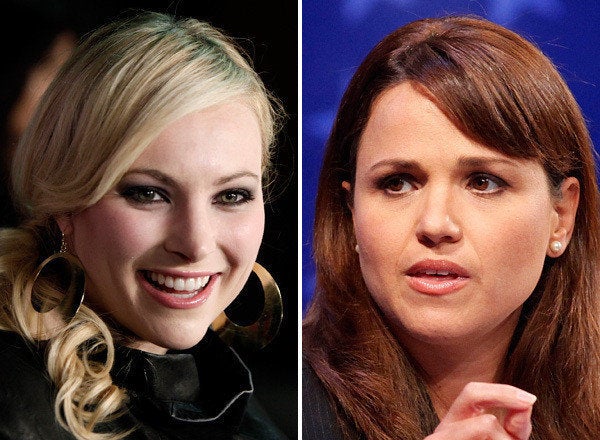 Meghan McCain sharply criticized Delaware Senate candidate Christine O'Donnell on Sunday, calling the GOP nominee someone "seen as a nutjob." Speaking on ABC's "This Week," McCain blasted O'Donnell and expressed deep concern that she was able to capture the Republican nomination.
"My problem is that, no matter what, Christine O'Donnell is making a mockery of running for public office," McCain said on Sunday. "She has no real history, no real success in any kind of business."
Continuing the attack, McCain added that "what [O'Donnell's success] sends to my generation is: one day you can just wake up and run for Senate, no matter how [much of] a lack of experience you have. And it scares me for a lot of reasons. I just know, in my group of friends, it turns people off because she's seen as a nutjob."
"This Week" anchor Christiane Amanpour said during the show that she saw McCain "sort of holding [her] head in [her] hands" as a segment on O'Donnell aired.
Calling all HuffPost superfans!
Sign up for membership to become a founding member and help shape HuffPost's next chapter