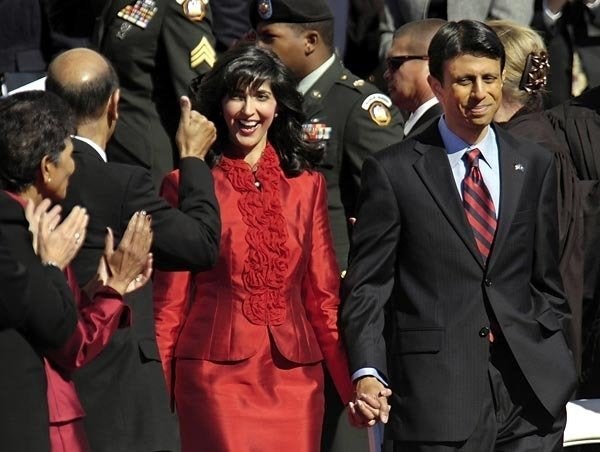 At 37, Bobby Jindal is the youngest governor in the US and Supriya, who is also 37, is the youngest first lady. She was born in India--her mother was a stay-at-home mom, her father an engineer--and moved to Baton Rouge when she was four years old. She worked in a chemical plant in Louisiana while earning her MBA from Tulane. She married Bobby in 1997. Unfortunately, Bobby's recent response to President Obama's national address received mixed reviews, putting the governor and his wife in the media spotlight.
Jindal dishes with McCain on how she never saw herself getting involved with politics, her first dates and whirlwind romance with the governor, the at-home delivery of her third child and just being a normal mom.
I love getting shoe deals. I was at the outlet mall yesterday and I took my son to buy a pair of shoes, and people were commenting, "You shop here?" But I'm a normal mom, you know! I do normal things. I think there is a balance wanting to look nice, but look nice on a budget.