Except maybe the Georgia congresswoman.
McCain wasn't happy at Greene's actions, and posted a tweet saying that the Georgia congresswoman was "behaving like an animal."
McCain added that "harassing @AOC like this only gives democrats what they want which is to paint all of us like we're psychotic barbarians!"
Although McCain's tweet sounds like a scorched-earth statement, many Twitter users noted that the didn't actually "at" Greene, which means the congresswoman might only see the tweet if she actively searches for her name (which actually may be a better use of her time than her current activities).
Some people praised McCain, but suggested she didn't go far enough with her criticisms.
Others thought McCain was trying to have things both ways and stay in the good graces of the GOP while calling out Greene.
Support HuffPost
The Stakes Have Never Been Higher
Before You Go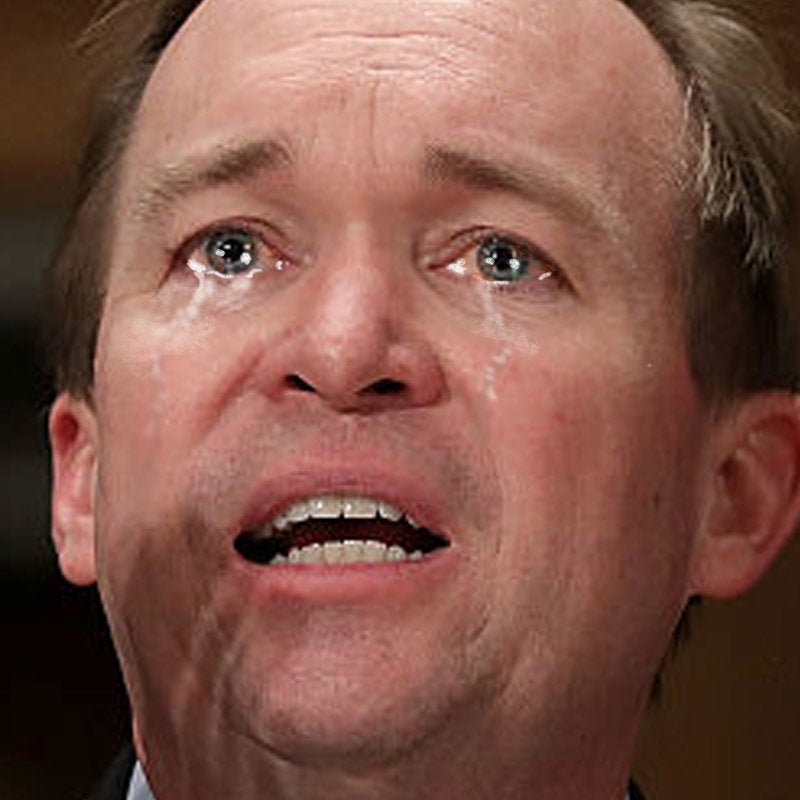 Photoshopped Pics Of Trump Team Members Crying Are Oddly Satisfying
Popular in the Community