In spite of being a champion of body acceptance, Meghan Trainor admits she's still only human.
"I struggle with body confidence every day, so does everyone. I'm getting better at it as I continue to grow in my career," the singer told The Huffington Post.
So it's only fitting that Trainor has become the face of fullbeauty.com, a plus-size lifestyle and shopping destination that relaunched and rebranded in 2015, bringing in the popular singer to help build buzz and excitement.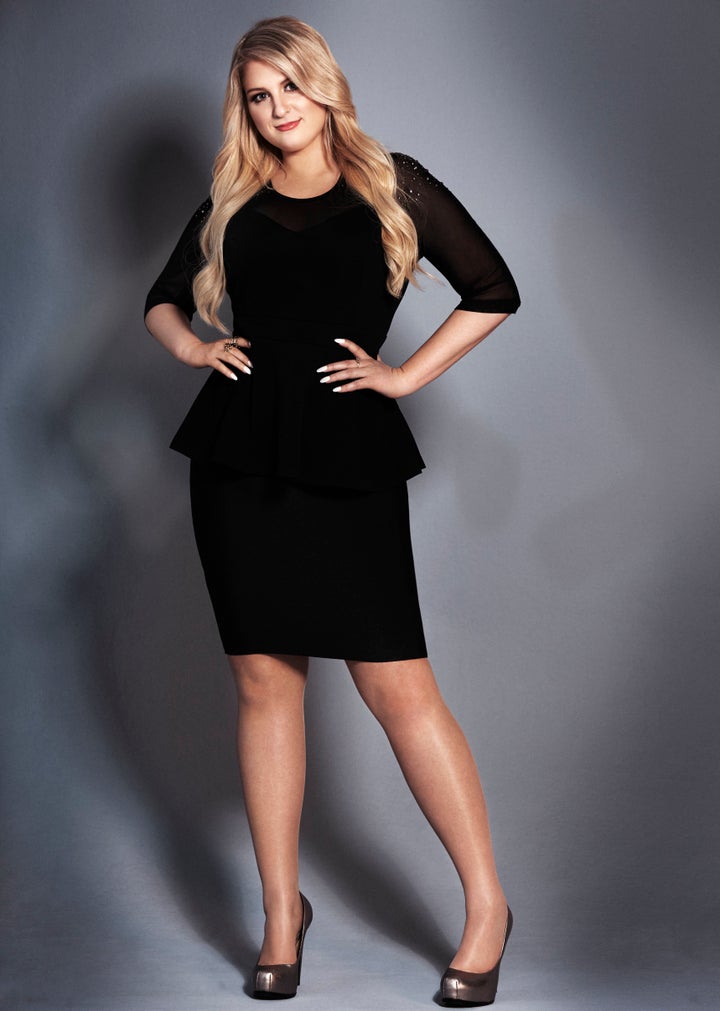 Flaunting her curves in some of the site's offerings, Trainor, who has become known for spreading body positivity through her music, told The Huffington Post she feels "privileged to partner with a brand whose message is so similar to mine."
Trainor credits the support of her fans with her ability to overcome confidence obstacles, but understands that not all women are lucky enough to have that. Her advice? knowing "you are not alone. Everyone struggles with something, and it's important to always surround yourself with the love and support of friends and family. Have patience. Everything gets better with time."
And if all else fails, just remember, "Every inch of you is perfect from the bottom to the top."
Check out the ad, which launches officially Oct 14, below.