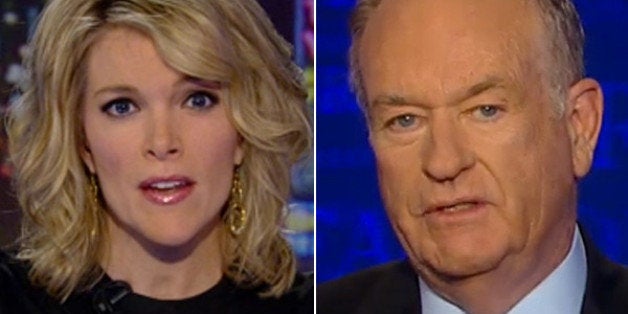 Is a seismic shift happening over at Fox News?
The biggest cable news network is normally ruled by Bill O'Reilly, who has had the top show in the land for as long as anyone can remember. But this past week, O'Reilly had to play second fiddle to none other than stablemate Megyn Kelly, who beat him in the coveted A25-54 demo for the first time in her show's young history.
O'Reilly is vulnerable in the demo partially because his audience is so old—the median age of his viewers is 72—but he's usually able to get by on the overwhelming total audience advantage he has. Kelly's audience is almost as old (71.7) but she's clearly getting more and more people to watch her. Media-watchers will be looking closely to see whether she can keep the victories over O'Reilly coming.
Of course, Kelly's got another advantage over O'Reilly. He's 64. She's 43. It's not hard to see Kelly as the future of Fox News, and O'Reilly as...well, something else.
Calling all HuffPost superfans!
Sign up for membership to become a founding member and help shape HuffPost's next chapter