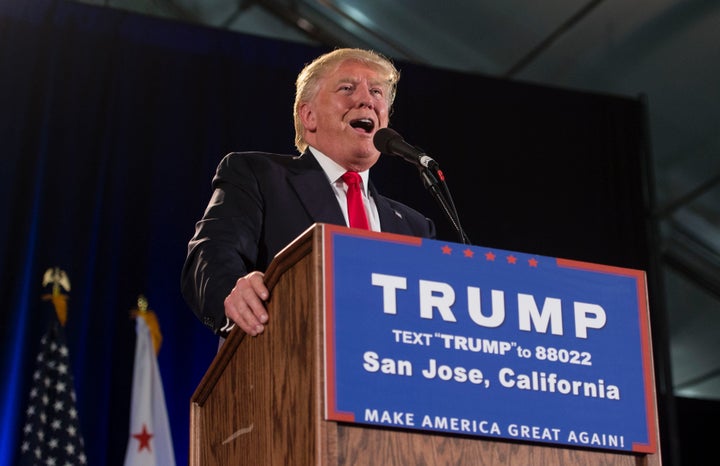 Two Fox News hosts covered the controversy surrounding the Trump University lawsuit on their respective shows Monday night, but they ended up on opposite sides of the debate. 
Megyn Kelly intensified her criticism of Donald Trump's racist attacks against the judge in the case while her colleague Bill O'Reilly defended the GOP presidential hopeful's position.
Trump said U.S. District Court Judge Gonzalo Curiel had "an absolute conflict" in presiding over the litigation given his "Mexican heritage."
"I'm building a wall. It's an inherent conflict of interest," Trump told The Wall Street Journal last week. 
Agreeing with Trump, O'Reilly said that Curiel should recuse himself from the case "to eliminate any doubt as to the motivation in court rulings," even though, the host stressed, the judge has done "nothing wrong."
"There are plenty of federal judges that could immediately step in," O'Reilly, who later interviewed Trump about the trial, said. "It is valid that some may see any recusal as caving to intimidation. But stark justice in a case this important, trumps, pardon the pun, any theoretical argument."
Kelly strongly disagreed with O'Reilly's position.
"That is not the way our system works," she said on her show an hour later.
"If a litigant making stink about a judge necessarily resulted in a conflict that would force the judge to step down, it would lead to chaos in our court system," she added.
Last week, Kelly, a former attorney, said the business mogul's comments about Curiel were "out of line."
Earlier in the day, several members of Trump's own party took issue with his latest statements about Curiel.
Former House Speaker Newt Gingrich also skewered Trump's position.
On Sunday, Gingrich called Trump's comments about Curiel "one of the worst mistakes Trump has made."
Calling all HuffPost superfans!
Sign up for membership to become a founding member and help shape HuffPost's next chapter
BEFORE YOU GO