Megyn Kelly methodically tore fellow Fox News pundits Erick Erickson and Lou Dobbs to shreds on Friday for their instantly infamous comments about women in the workplace.
Both men had a near meltdown about a study which showed that more women than ever were the sole or primary breadwinners in their households. They agreed that it signalled a terrible new trend for civilization itself. Erickson even brought the animal kingdom up, saying, "When you look at biology, look at the natural world, the roles of a male and a female in society, and other animals, the male typically is the dominant role."
Kelly was loaded for bear when Dobbs and Erickson joined her on her Friday show, and she let both men have it.
"What makes you dominant and me submissive and who died and made you scientist-in-chief?" was her first question to Erickson. Try as he might, he failed to convince her.
When he said that many in the Pew study agreed with his discomfort about the role of women, she shot back, "Just because you have people who agree with you doesn't mean it's not offensive." Eventually, she let loose with a harsh monologue:
"I didn't like what you wrote one bit. To me you sound like somebody who's judging and then wants to come out and say 'I'm not, I'm not, I'm not, and now let me judge judge judge, and by the way it's science it's science it's science it's fact fact fact fact. Well, I have a whole list of studies saying your science is wrong and your facts are wrong.'"
Watch full video below (via Think Progress):
Related
Before You Go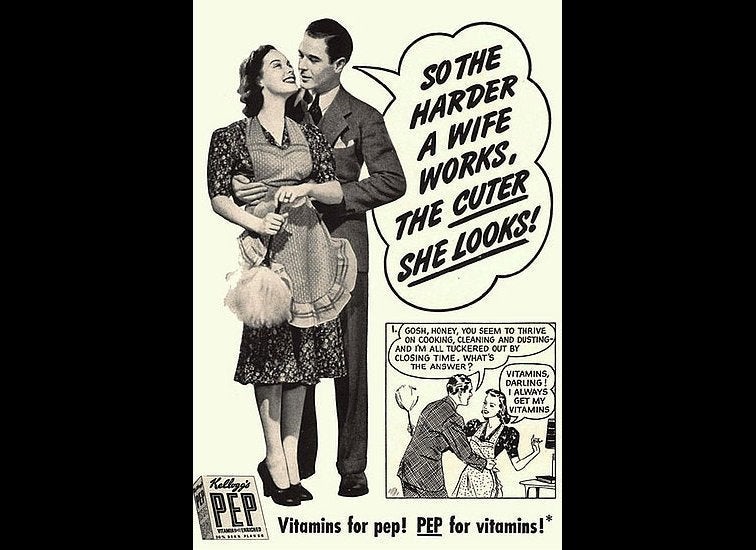 Sexist Vintage Ads
Popular in the Community