Megyn Kelly's Fox News show had quite the ending on Thursday.
Just before she tossed to the next Fox News program, Kelly said that many viewers were interested in seeing her interview Democratic U.S. Senate candidate Elizabeth Warren about how she listed herself as having Native American heritage in law school. Warren, who is currently running against Republican Massachusetts Sen. Scott Brown, said she listed herself as Native American to meet students with similar roots. She criticized Brown's campaign for suggesting that Warren listed herself as a minority in an attempt to get teaching jobs.
Kelly responded to viewers requests and said she would be happy to interview Warren on her show. "She is more than welcome to come on the program and I already know exactly how I would begin it," Kelly said. She then raised her hand and said, "how," mimicking a stereotypical Native American greeting.
Kelly started laughing hysterically, as did individuals off camera. She then announced that Fox News host Shepard Smith's program was coming up next.
"Oh my god, Megyn. Are you kidding me?" Smith asked. "You're out of your mind."
"Shepard, I've been drinking again!" Kelly said through her laughs.
"I can tell. You enjoy yourself," Shepard responded. "Wow."
Related
Before You Go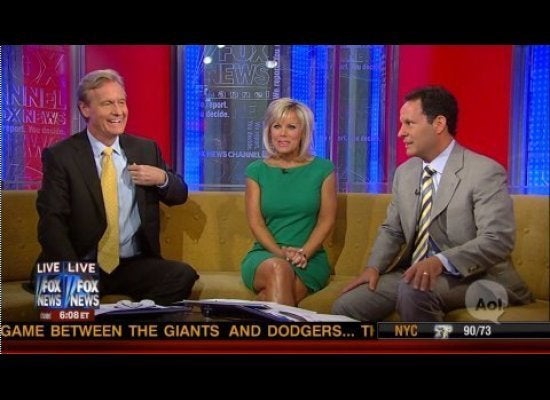 Fox News Lineup
Popular in the Community