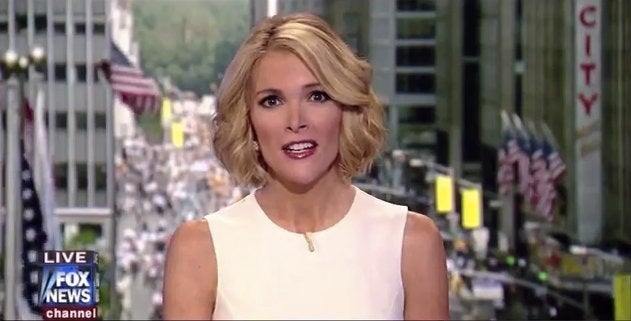 Fox News host Megyn Kelly was the topic of a New York Times article on Friday, which discussed what Times reporter Pamela Paul called "a new generation of TV anchors."
Paul was referring to the way in which some TV newswomen today "have juggled their careers and family life full-throttle in front of millions of viewers in a way that Barbara Walters and Diane Sawyer notably did not." Paul discussed that hosts like Kelly, MSNBC's Mika Brzezinski, and CNN's Soledad O'Brien bring their off-camera roles as mother and/or wife into their on-air personas.
Paul described this juggling as a departure from newswomen of previous generations, like Barbara Walters. Walters reportedly suffered multiple miscarriages while hosting NBC's "Today" during the 1960s, and returned to work within days, without mention of her experience. Paul also wrote that Walters' adoption of her daughter went "unannounced, and in keeping with the times, she took no time off."
In keeping with current times, Kelly remained on air throughout her pregnancy and notably took a three-month maternity leave after giving birth to her second child. She returned on air in August with a stylish post-pregnancy haircut. Brzezinski, who has openly discussed her children on MSNBC's "Morning Joe," has also written extensively about her experiences balancing her family and career.
Popular in the Community