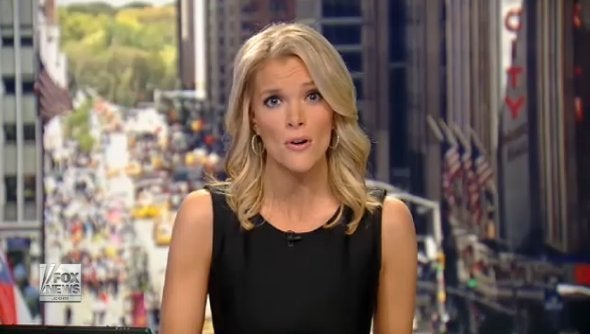 Megyn Kelly has been on a media blitz this week, appearing in Variety and sitting down for interviews with Howard Stern and the ladies of "The View."
On Stern's show Tuesday, he and Kelly played the age-old game, "Marry, F*ck, Kill" -- in which you're given three names and have to say which one you'd have sex with, which one you'd mary, and which one you'd kill (there are various forms of the game).
Stern presented Kelly with Fox News' three biggest names: Bill O'Reilly, Glenn Beck, and Sean Hannity.
She'd have sex with Bill O'Reilly, marry Sean Hannity, and kill Glenn Beck.
Kelly is widely seen as the rising star of Fox News. She recently launched her own show, "America Live," on the network after co-hosting "America's Newsroom" with Bill Hemmer.
Related
Popular in the Community