Variety seems to think Megyn Kelly could be the next Barbara Walters or Diane Sawyer, according to its recent profile of the Fox News star.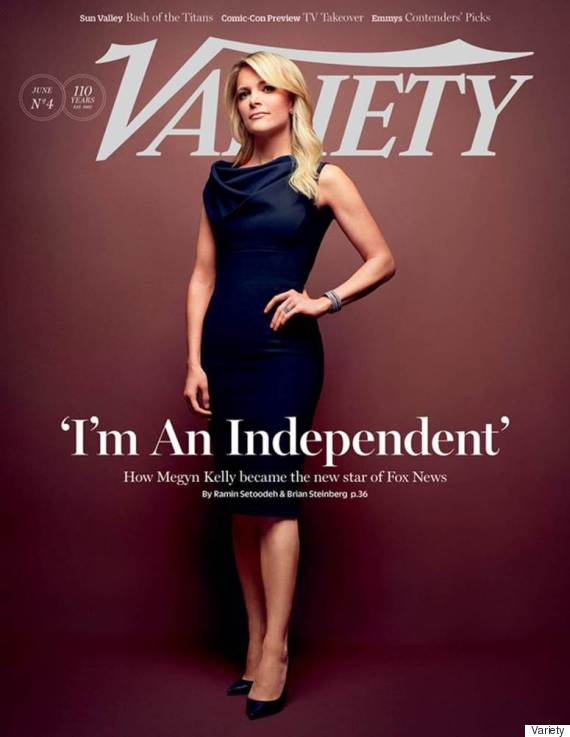 Starting in 2016, the Fox News host is getting her own series of primetime specials, Variety reported. Kelly will interview some of the biggest names in news for one-hour specials that will then air on Fox News. Kelly told Variety that she hopes to break the traditional Fox News mold and interview celebrities too, not just politicians. A few of her most-wanted interviewees: Caitlyn Jenner and Kim Kardashian, she said.
Fox News CEO Roger Ailes told Variety that the sky is the limit: "There is no interview I would not want her to do," he said.
And with good reason. The host has dominated the primetime ratings and interviewed some of the biggest names in news -- from reality TV stars to top politicians. Her show is the No. 2 most-watched show on all of cable news, and she's slowly crawling up to perhaps one day take the top spot from her colleague Bill O'Reilly.
Her most recent victory was nabbing an exclusive interview with TLC's "19 Kids and Counting" stars Jim Bob and Michelle Duggar, after their son Josh admitted to molesting several underage girls, some of whom were his sisters. The interview brought in 3.1 million total viewers and 866,000 viewers in the 25-54 age demo. It was the host's most-watched program of the year.
"Kelly is wading into Barbara Walters territory," Variety's Ramin Setoodeh and Brian Steinberg wrote.
Kelly's new primetime specials will mirror the structure of the Duggar interview in many ways, they added. It's part of Kelly's plan to revitalize longform journalism on television.
"Barbara Walters has retired," Kelly told Variety. "Diane Sawyer left her anchor role. Oprah has moved to the OWN network and is doing a different thing now. So why not me?"
Calling all HuffPost superfans!
Sign up for membership to become a founding member and help shape HuffPost's next chapter