On Tuesday's episode of Megyn Kelly Today, she hosted a panel on the Las Vegas shooting, including former NBC anchorman Tom Brokaw as a panelist.
During the segment, an audience member named Bill asked, "We're constantly bombarded with the news day and night. When does this become harmful to us and our children?"
Brokaw responded with some cold hard truths about the role the National Rifle Association plays in shooting down any kind of gun law reform.
"We are where we are because of the power of people who wanted these kinds of guns, and the NRA managed to organize them and get them as a political force in America," Brokaw said. "So the question is, if you're not happy with what has happened, your individual obligation as a citizen is to organize on the other side. And that's possible as well."
Brokaw then aimed directly at the NRA and how they manipulate the gun debate.
"The NRA has a lot of money, obviously, and if you're running against the NRA... you're portrayed as a traitor against America. You know, you're not in favor of people who have weapons... We're a long way away from that second amendment in which we said that a well regulated militia is important to our country—"
Brokaw was finishing his point when Kelly cut him off suddenly.
"Got it. Gotta leave it at that, Tom," she said. "We're up against a hard break. Apologies, Tom Brokaw. Sorry, they're wrapping me hard because we got a hard break coming up."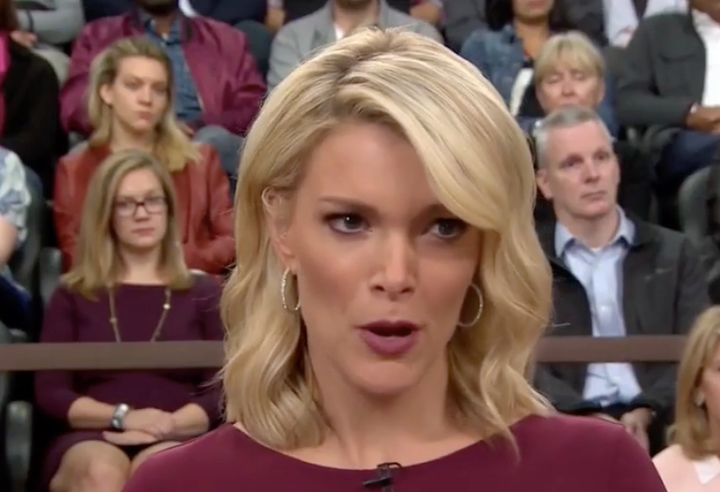 Some news outlets suggested that Kelly was trying to stifle Brokaw because he dared to criticize the NRA. However, the legendary journalist said that wasn't the case at all.
"The acoustics in the studio were terrible," Brokaw told the Post by email. "I didn't have an IFB [earpiece], and I am writing as I return from my hearing-aid mechanic. My hearing aid this morning went bad as the show started.
"Chick Hearn, the late, great L.A. Lakers play-by-play announcer had a phrase: no harm, no foul. Exactly the case this a.m. No harm, no foul. Not worth any fuss. I'm a Kelly fan."
Technical snafus notwithstanding, this marks the third awkward exchange Kelly has had since her show debuted Sept. 25.
"We really want to talk about that now?" a clearly unenthused Fonda replied. 
REAL LIFE. REAL NEWS. REAL VOICES.
Help us tell more of the stories that matter from voices that too often remain unheard.
BEFORE YOU GO
PHOTO GALLERY
World Reacts To Las Vegas Mass Shooting