The Spice Girl wore a dazzling sheer bodysuit from Rocky Gathercole that used strategically-placed blue and silver jewels to cover up certain spots, instead of underwear. The suit, which stretched from the tips of her fingers to her toes, looked rather difficult to move in.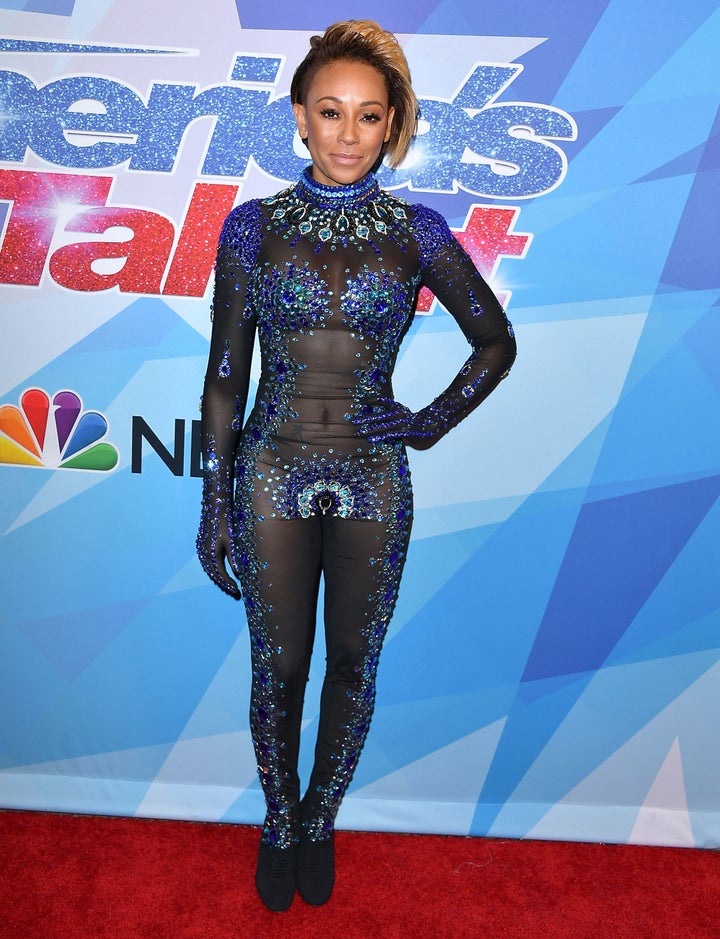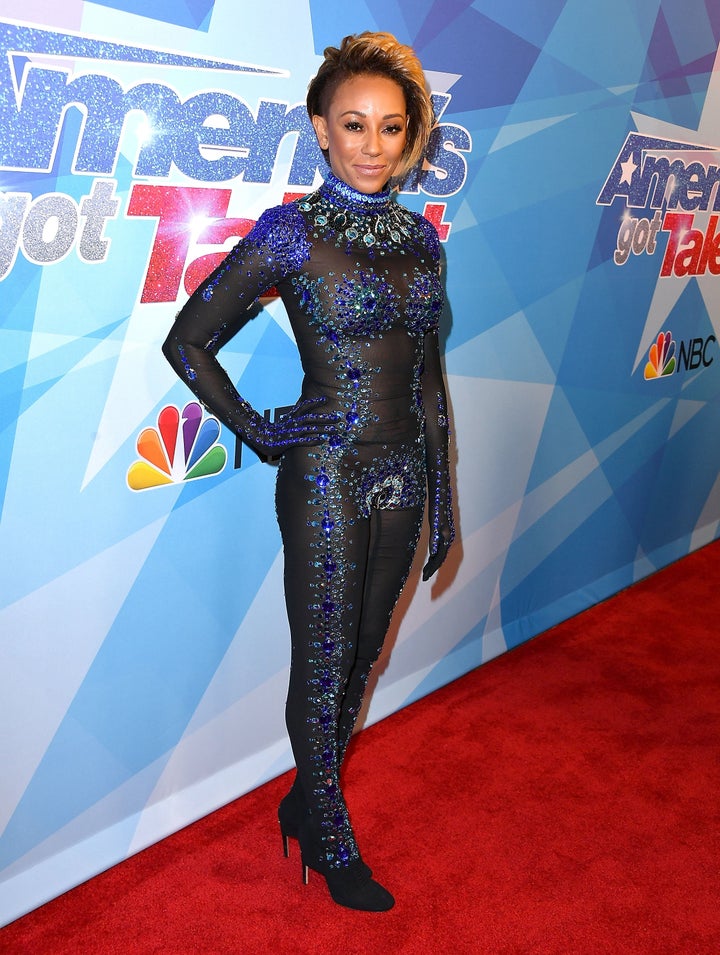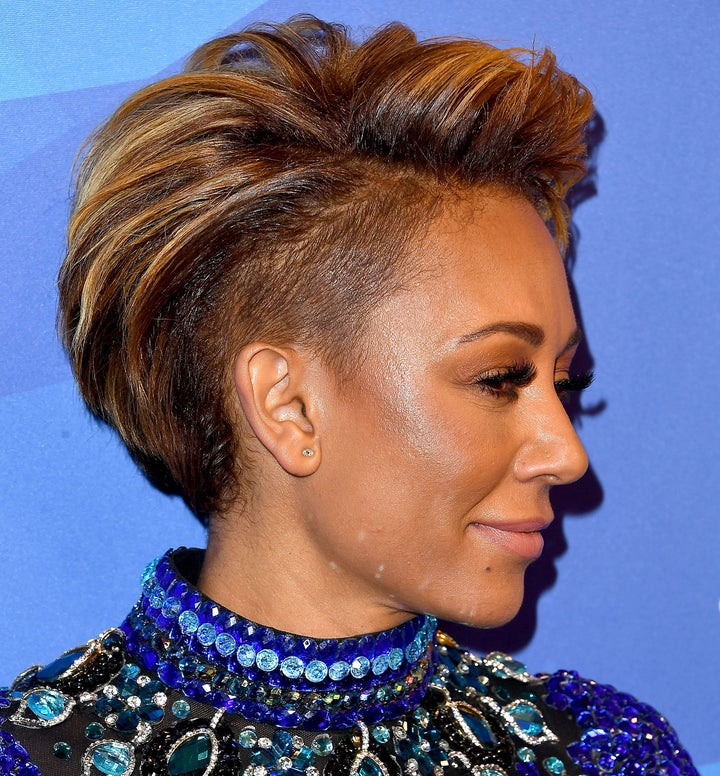 "It's all about how you feel, and I just thought, 'I want to be covered, but really not,'" she said. When asked about her decision to chop her hair, Mel B said, "I just thought, 'Why not?'"
She's right. Who needs an excuse when you're Mel B?