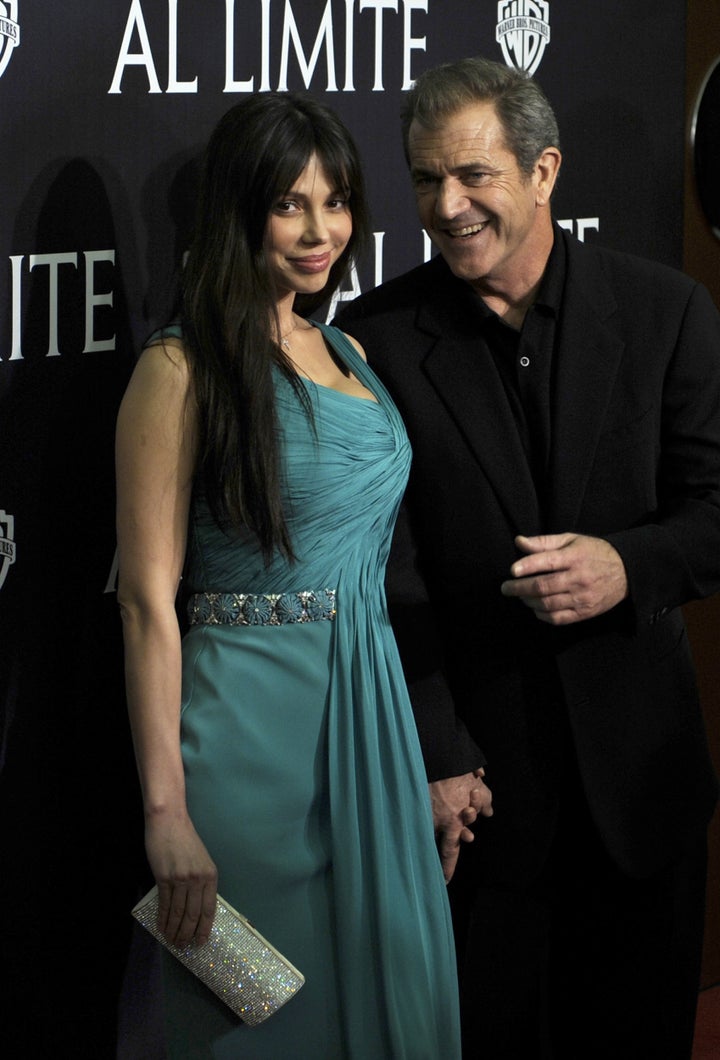 Mel Gibson called Oksana Grigorieva 30 times after she left him the night of February 18, Radaronline.com reports.
Eight of the "terrorizing" calls resulted in insane voicemails with phrases such as "f*cking disloyal and f*cking weak" and "such a f*cking slut" and "low life slut" peppered throughout. In one two-minute voicemail he drops 23 F-bombs.
A source familiar with the case told Radar Mel called Oksana repeatedly between 8 pm and 6 am with the goal of keeping her up all night.
"Just making sure you're awake, if you were trying to sleep. Because I am awake--and you deserve to be," he said in a voicemail. And: "Don't ever sleep again. Don't sleep as long as I don't sleep."
The day began peacefully with a placenta ceremony outside of Mel's Malibu mansion, according to TMZ. Following an Australian tradition, Mel and Oksana had buried their baby daughter's placenta in the backyard and were watching as the gardener planted a tree in Lucia's honor.
Oksana reportedly smiled at the gardener, sending Mel into a jealous rage, and things went downhill from there.
Popular in the Community