 Mel Gibson is still pretty angry with screenwriter Joe Ezsterhas. In a new interview with ComingSoon.net, Gibson trashed Ezsterhas' script draft for the Judah Maccabee film he was going to make with backing from Warner Bros.
"Okay, so a guy gets paid to write a screenplay and doesn't turn anything in for 14 months," Gibson said about Ezsterhas. "That's a serious problem. Not even an outline, so I lost my nutter with him."
Gibson told ComingSoon.net that he provided Ezsterhas with a ton of research on Maccabee and the Seleucid Empire, but it was all "squandered" by the "Basic Instinct" screenwriter.
"It's really bad," Gibson said of Ezsterhas' screenplay, noting that the piece contained "heinous, bad, shonky, D-grade dialogue."
The controversial actor was a bit more harsh on Ezsterhas late last year. The screenwriter released an audio recording of Gibson screaming at him during a visit to the actor's Costa Rica home on Dec. 7, 2011.
In April, Warner Bros. put the project into a turnaround, reportedly because Eszterhas' script didn't "pass muster."
Ezsterhas disagreed, however, writing a letter to Gibson that accused the actor and director of anti-Semitism and willful slow-footing on the project. "I've come to the conclusion that the reason you won't make 'The Maccabees' is the ugliest possible one. You hate Jews," he wrote.
"I just read [Book of Maccabees I and II] when I was teenager, and it's amazing," Gibson told The Atlantic's Jeffrey Goldberg several years ago. "They profaned his Temple. They killed his father. They ... all kinds of stuff. In the face of great odds for something he believed in. Oh, my God, the odds they faced. The armies they faced had elephants! How cinematic is this! Even Judah's dad -- what's his name? Mattathias? -- you kind of get this guy who more or less is trying to avoid the whole thing, but he just gets to a place where had enough, and he just snapped!"
Gibson has had more than his fair share of issues in recent years, but despite numerous chances, he doesn't think Hollywood is very forgiving.
"They have to forget," Gibson told ComingSoon.net. "I don't even think they're vindictive. I don't think they think there's reason to forgive. And forgive what to begin with? What are they asking for? It's almost like can you please forgive me for what? What did I do, really? It is kind of ridiculous."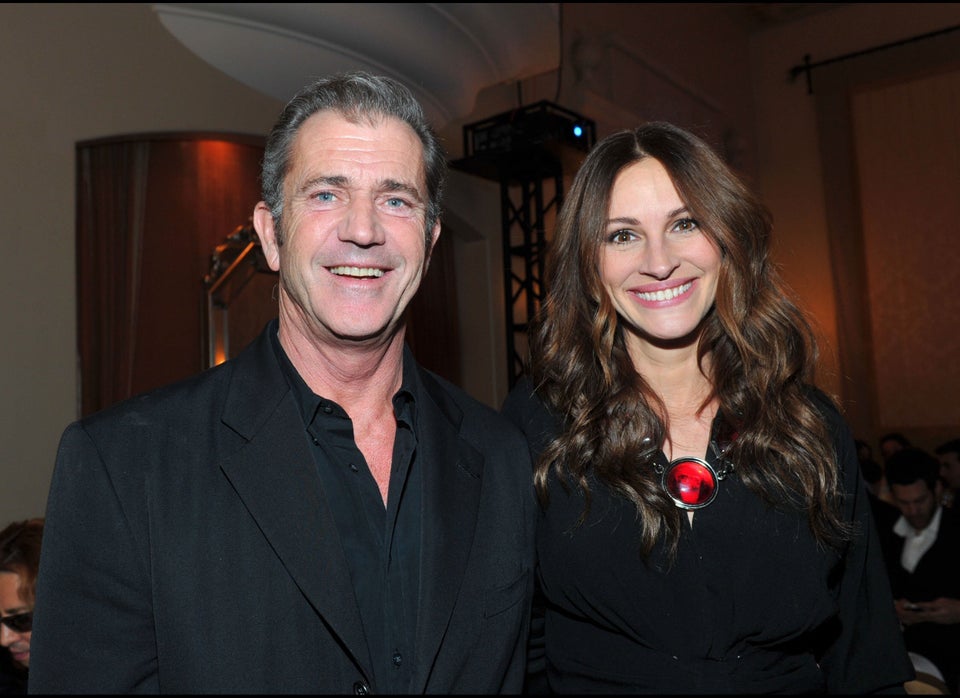 Mel Gibson In Photos
Popular in the Community