BOSTON -- President Barack Obama will nominate Mel Watt, a longtime Democratic congressman from North Carolina, to oversee government-controlled mortgage giants Fannie Mae and Freddie Mac in a move that may give the White House greater control over housing policy.
Obama will announce his nomination of Watt to lead the Federal Housing Finance Agency on Wednesday, people familiar with the matter said. The nomination, subject to Senate approval, would thrust the Yale-educated lawyer into the center of U.S. economic policy as the government weighs how best to maintain the housing recovery while reducing the government's role in propping up home prices and providing loans.
FHFA regulates Fannie Mae and Freddie Mac, the bailed-out mortgage financiers that together own or guarantee about half of all outstanding U.S. home loans. The federal government backstops more than nine of every 10 new mortgages.
Watt was first elected to the House of Representatives in 1992, where he has served on the chamber's financial services committee. On the banking panel, he perhaps is best known for trying to stamp out predatory lending. He's also championed access to home loans for low-income borrowers and those with spotty credit.
If confirmed by the Senate, Watt would replace Edward DeMarco, a career civil servant who has supervised Fannie Mae and Freddie Mac on an acting basis since 2009. Top White House officials had promised consumer advocates before November's presidential election that they would oust DeMarco early this year.
A low-key and unassuming economist, DeMarco has been vilified by some members of Congress, liberal groups and state attorneys general for a variety of alleged sins, most notably his continued refusal to allow Fannie Mae and Freddie Mac to forgive distressed borrowers' housing debts.
Watt would be the second person Obama has nominated to replace DeMarco. A previous nominee, Joseph Smith, at the time North Carolina's banking regulator, failed to win Senate confirmation after Republicans questioned his independence from the White House. One called him a "lapdog".
A White House spokesman did not immediately respond to a request for comment.
Over the past three years, DeMarco has worked to return Fannie Mae and Freddie Mac to profitability while also reducing their balance sheets and influence over the property sector and setting the stage for an overhaul of how the U.S. economy funds home mortgages.
Since their government rescue during the height of the financial crisis in September 2008, the companies have cost taxpayers about $122 billion. The U.S. Treasury has provided them nearly $188 billion to keep them afloat, but Fannie Mae and Freddie Mac have returned about $65 billion in dividends.
In 2012, the twin housing giants reported record profits as rising home prices and fewer delinquencies spurred about $28 billion in combined earnings. Virtually all of the companies' profits flow to the Treasury. The White House recently projected that Fannie Mae and Freddie Mac will over the next 10 years help to reduce the federal government's debt as they pay off taxpayers and return excess profits to government coffers.
While some advocates attempt to lobby policymakers to keep the companies in conservatorship so they can help pay down the debt and be used to spur greater access to credit, DeMarco has been shrinking their portfolio of loans and securities and trying to bring private capital back into housing finance.
Private investors, funds and lenders fled the housing market in the wake of the financial crisis. Securitization of non-government guaranteed mortgages ground to a halt. Only the federal government enabled borrowers to continue purchasing or refinancing their home loans at historically-low rates.
An abrupt end to the government's backstop of the housing market would send interest rates soaring. A continuation of the current situation may take taxpayer resources away from other, more economically productive sectors.
DeMarco has instituted a variety of schemes to get investors and lenders comfortable with owning non-taxpayer backed mortgages. He's also tried to lay the groundwork for a future without Fannie Mae and Freddie Mac, whose dominance over the housing market extends from their balance sheets to the basic plumbing of how loans are made, securitized and sold to investors.
DeMarco at times has butted heads with the Obama administration, which has tried to convince him to adopt policies aimed at aiding borrowers and reducing foreclosures. DeMarco has argued that he is mandated by law to "preserve and converse" Fannie Mae and Freddie Mac's assets, rather than look out for the entire housing market.
Some officials in the Obama administration have expressed displeasure at the DeMarco-approved lawsuits targeting more than a dozen of the world's largest financial institutions for selling hundreds of billions of dollars of allegedly dodgy mortgages to Fannie Mae and Freddie Mac. The lawsuits and demands have helped chill lending, officials have said.
Many Democrats have argued that Fannie Mae and Freddie Mac should be used to advance policies that would aid the broader housing market, and by extension the economy. Republicans are opposed to using the mortgage financiers as tools for economic or social policy.
Industry executives and Washington lobbyists view Watt as a potential FHFA chief who would go along with Obama administration requests.
For that reason alone, Watt may face an uphill climb to confirmation due to potential Republican opposition. Since its creation in 2008 the FHFA has never had a Senate-confirmed director.

Related
Before You Go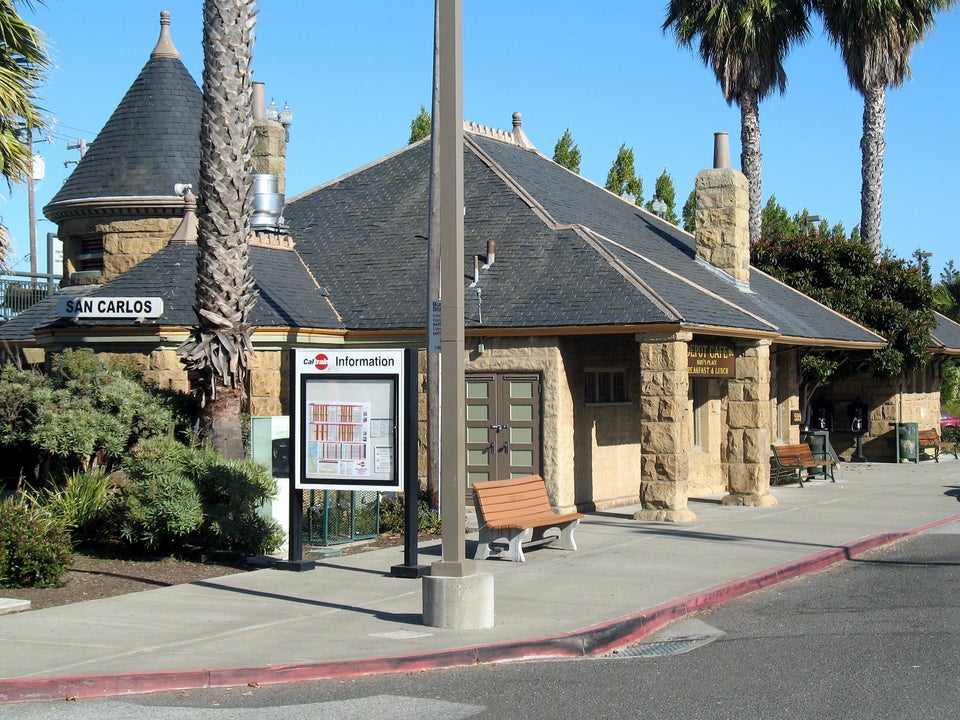 10 Most Expensive Cities To Buy A Home
Popular in the Community