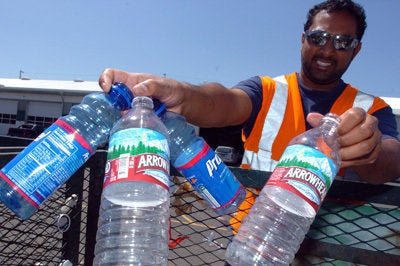 Confusion has set in over the FDA's recent announcement it has set standards for safe melamine amounts in baby formula sold in the U.S. 
Just last week the FDA announced that levels of melamine alone or cyanuric acid alone, at or below 1 part per million (ppm) in infant formula do not raise public health concerns. The agency had previously stated in early October that no safe levels of the contaminants in formula could be determined. 
Unknown to the public, the FDA had been conducting tests over the past several months on U.S. made formula. The results came to light in a report by The Associated Press 6 days ago.
The tests found melamine and cyanuric acid, a related chemical, in samples of baby formula made by major U.S. manufacturers: Abbott Labs, maker of Similac; Mead Johnson, maker of Enfamil; and Nestle, maker of Good Start. The three brands comprise 90 percent of all formula sold in the United States.
Both chemicals have been linked to kidney and bladder stones, kidney failure and death most recently in China, where melamine was intentionally added to "watered down" formula sold in the country to increase protein levels.
The FDA insists that the risk of changing a baby's feeding method would be more hazardous than exposure to trace amounts of the contaminants and urged parents not to jump to conclusions. However, medical professionals, members of Congress and consumer advocates warn the "safe" announcement should be questioned given the agency's much criticized conclusion that bisphenol-A (BPA) is safe in food and drink containers.
This leaves a great number of U.S. parents confused about the safety of their baby's formula and potential health effects of the chemical.
The manufacturer says on its website "it began testing the products shortly after China infant formula contamination became public." Melamine testing is now part of Nature's One standard testing procedures following each production run of "Baby's Only Organic" and "PediaSmart" products. The company says that "Baby's Only Organic" formulas are manufactured in the U.S.A. with no milk protein or dairy derivatives purchased from China.
REAL LIFE. REAL NEWS. REAL VOICES.
Help us tell more of the stories that matter from voices that too often remain unheard.