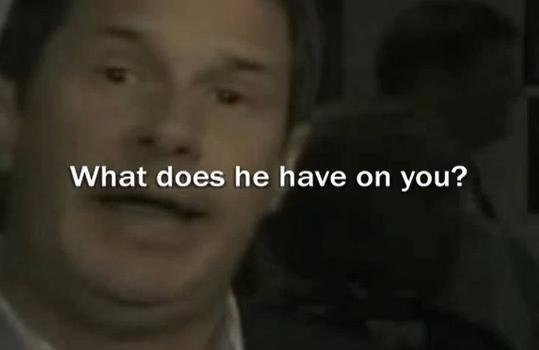 In the effort to elect Representative Charlie Melancon (D-Louis.) to the Senate, a significant amount of time has been dedicated to attacking incumbent Senator David Vitter (R-Louis.). In fact, Melancon backers are probably better known for hitting Vitter than they are for promoting Melancon. (Frankly, this shows in the polls.)
That said, the Melancon campaign returns with an absolutely brutal ad today, decrying Vitter for keeping an aide, Brent Furer, on his staff long after he knew about a violent criminal episode from Furer's past. Per ABC News:
The victim, Nicolia Demopoulos, 27, declined to be interviewed. But a police report, photos submitted to the court, and charging documents all shed light on the alleged attack.

After drinking at a restaurant, the two returned to Furer's Capitol Hill apartment, the report says. Furer "would not let her leave." He "pulled on her coat, which caused it to rip," then "pulled out a knife and stabbed [her] in the hand," the police report says.

Charging documents allege that Furer became angry when he found phone numbers for other men in her blackberry. He smashed her phone when she tried to call 911, the records say, and he shoved her to the floor when she tried to leave, then held his hand over her mouth and threw her on a bed.

Demopoulos told police Furer "uttered the words to her, 'Do you want to get serious.'" Then, the arrest warrant states, Furer "grabbed an unknown object and held it under her neck. The suspect asked the complainant, 'Do you want to die?' The complainant replies and she stated, 'No, I don't want to die.'"

After a 90 minute standoff, Furer made her promise not to call police, and then allowed her to leave. She fled to a friend's house, and was taken by ambulance to the hospital. A slash on her chin took eight stitches to close, the police report says.
That all went down on January 12, 2008. Furer wasn't asked to resign until June 23, 2010. During that time, Furer worked on "women's issues." (And, oddly, the event that precipitated Vitter asking for Furer's resignation was the disclosure of an earlier drunk driving charge.)
Chilling stuff, and the Melancon ad is pretty unsparing -- going so far as to ask Vitter, "What does he have on you." Plus, the whole ad plays like it was directed by David Fincher. It's a big improvement on the Louisiana Democratic party's shallow April offering, which reminded voters of Vitter's whoring, featuring a teasing near-miss crotch shot.
Popular in the Community