A visit to a disaster area is not the most appropriate time for product promotion, but here we are.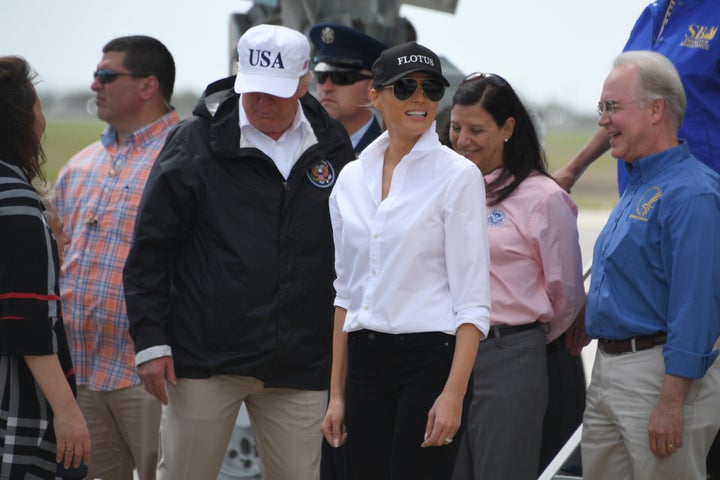 Trump arrived in Corpus Christi wearing the white "45/USA" hat that's available for $40 on his own website, shop.donaldjtrump.com. This marks the third time in four days that the president has worn on-sale campaign merchandise during events related to Harvey, including two previous meetings for which the White House released photographs.

Melania Trump received some blowback for the "Top Gun"-esque outfit she wore to board their flight to Texas ― namely, for a pair of sky-high black stilettos that prompted many Twitter users to deem her "out of touch," as they assumed she planned to wear the shoes on the ground. But her spokeswoman said the first lady would change before arrival, and she touched down in Texas wearing flat sneakers and a complete change of clothing, including a black "FLOTUS" baseball hat.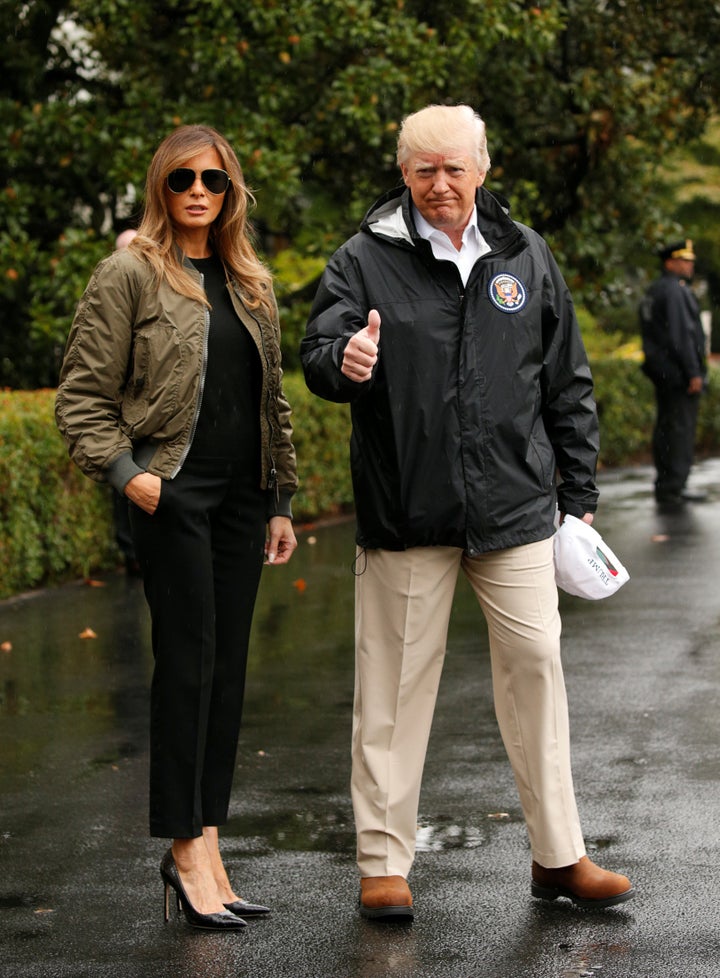 A glance at Trump's website shows his wife's FLOTUS hat is not currently for sale there. Her director of communications, Stephanie Grisham, did not respond by time of publication to an inquiry about the hat and whether it will be sold, too.
The wearing of on-sale campaign merchandise seems to be a wild departure for U.S. presidents visiting disaster areas. Here's former president Barack Obama in 2011, visiting with New Jersey residents impacted by Hurricane Irene: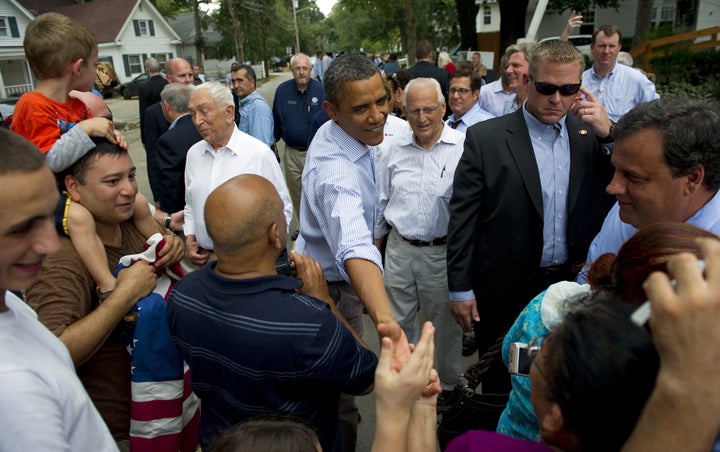 And here he is again in New Jersey in 2012, visiting with residents impacted by Superstorm Sandy: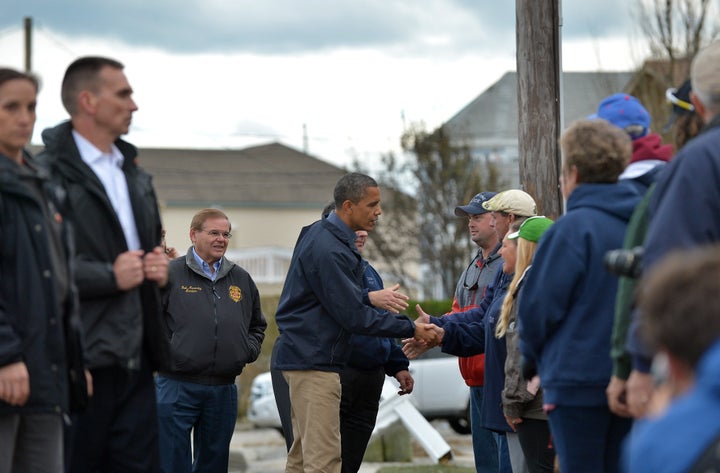 A look back at former presidents Bill Clinton and George W. Bush show similar results ― neither was plugging their own re-election gear.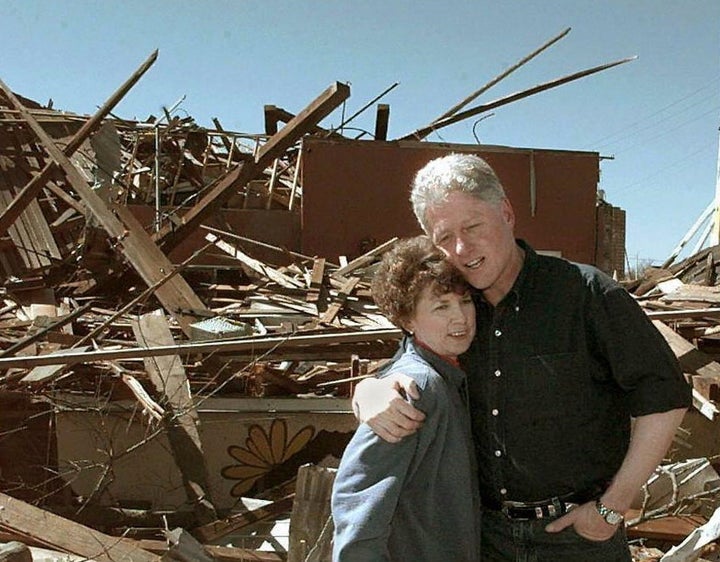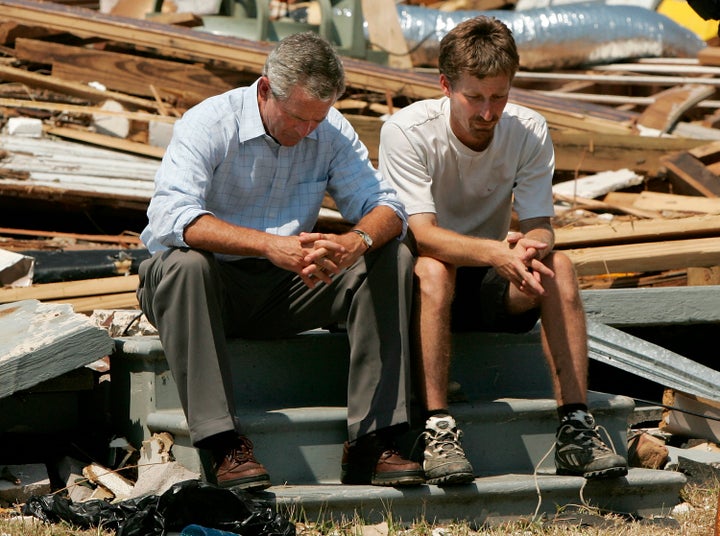 Before You Go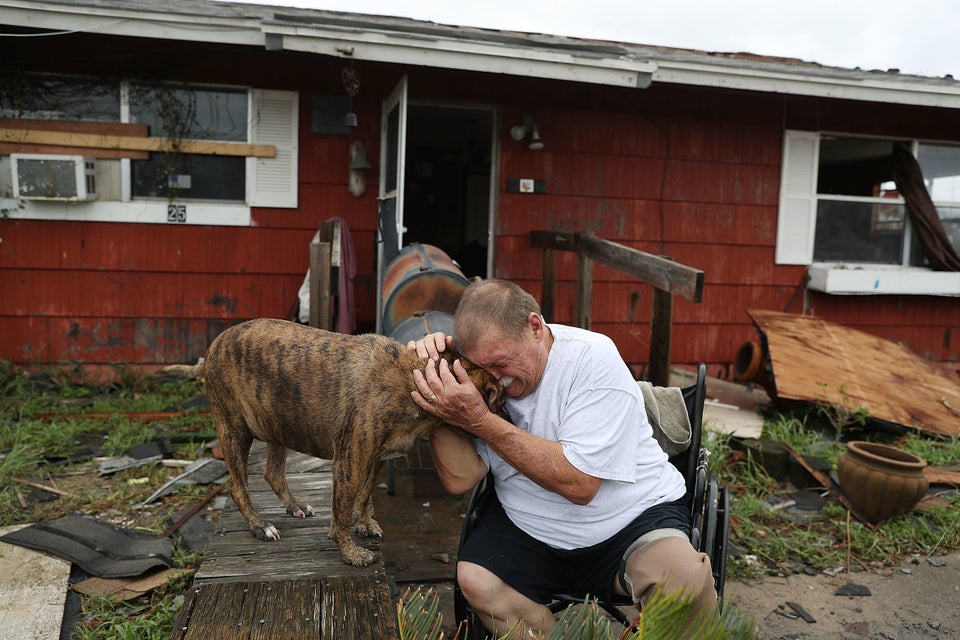 Hurricane Harvey Aftermath
Popular in the Community