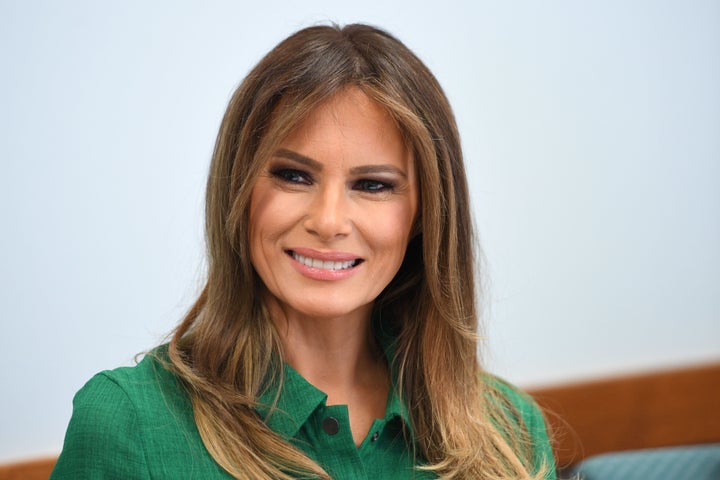 Melania is one of the fastest rising names baby names for girls in the U.S., according to new data from the Social Security Administration.
Among girls' names, first lady Melania Trump's first name saw the fifth-largest jump in popularity between 2016 and 2017. In 2016, the name ranked No. 1,650, with 131 babies named Melania born that year. In 2017, it leaped 720 places to number 930, with the number of newborn Melanias rising to 283. Meanwhile, the alternative spelling Milania was ranked third among names that decreased in popularity.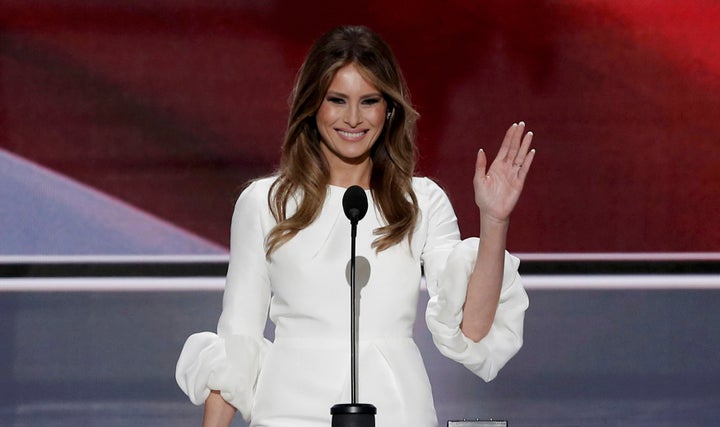 That the name Melania would get a boost is somewhat expected, however. The name has always been relatively obscure in the U.S., and publicity around a name, whether positive or negative, tends to increase its popularity.
And although Melania Trump is affiliated with a controversial presidential administration, a recent CNN poll showed that her favorability rating had risen from 47 percent to 57 percent between January and May. Even many staunch critics of President Donald Trump seem to harbor feelings of warmth or pity toward his wife ― a much-decried phenomenon that has manifested in the #FreeMelania hashtag, protest signs reading "Melania, Blink Twice If You Need Help," and countless memes.
Melania isn't the only Trump woman whose name has risen in popularity. Ivanka is also an increasingly favored choice among American parents. In 2017, 164 newborn girls shared the first name of the president's oldest daughter, up from 112 in 2016 and 37 in 2015. The other first daughter, Tiffany Trump, can't say the same about her name, which fell down the ranks from No. 558 to 580 between 2016 and 2017.
Other members of the Trump clan have also seen declines in the popularity of their names. The president's son Eric Trump saw his name fall from No. 142 to 143, and son-in-law Jared Kushner saw his drop from No. 384 to 385. Meanwhile, Donald held steady at No. 488.