Conservative pundit and HLN host S.E. Cupp urged first lady Melania Trump on Tuesday to leave her husband for the humiliation she's had to endure as women come forward alleging they've had affairs with President Donald Trump.
Earlier this week, adult film star Stormy Daniels, whose real name is Stephanie Clifford, provided details of her alleged 2006 sexual encounter with Trump in a highly anticipated interview with "60 Minutes." Daniels is currently suing the president over the validity of a nondisclosure agreement she says she was bullied into signing to conceal their relationship. Ex-Playboy playmate Karen McDougal has also come forward in recent weeks alleging she had an affair with Trump in 2006.
The affairs, which the president denies, allegedly occurred when Melania was pregnant and after she gave birth to their son, Barron.
During her show, Cupp likened Melania's current situation to the one former Democratic presidential nominee and first lady Hillary Clinton dealt with during the 1990s, when President Bill Clinton's alleged infidelities were making headlines.
"While feminists trotted [Hillary Clinton] out as a role model for strong women, all I saw was a woman who was humiliated time and again," Cupp said of Clinton's decision not to leave her husband.
"Melania may not have a political career to consider, but as first lady, she is an inherently important figure in American politics, and women are watching ― particularly young women," Cupp continued. "Melania should do for this generation of girls what Hillary Clinton did not do for mine and leave her jerk of a husband."
Cupp's monologue was adapted from an op-ed she published in the New York Daily News. Her call for Melania to leave the president became the focus of the New York Daily News' cover on Wednesday, which featured the headline, "DUMP TRUMP!"
Before You Go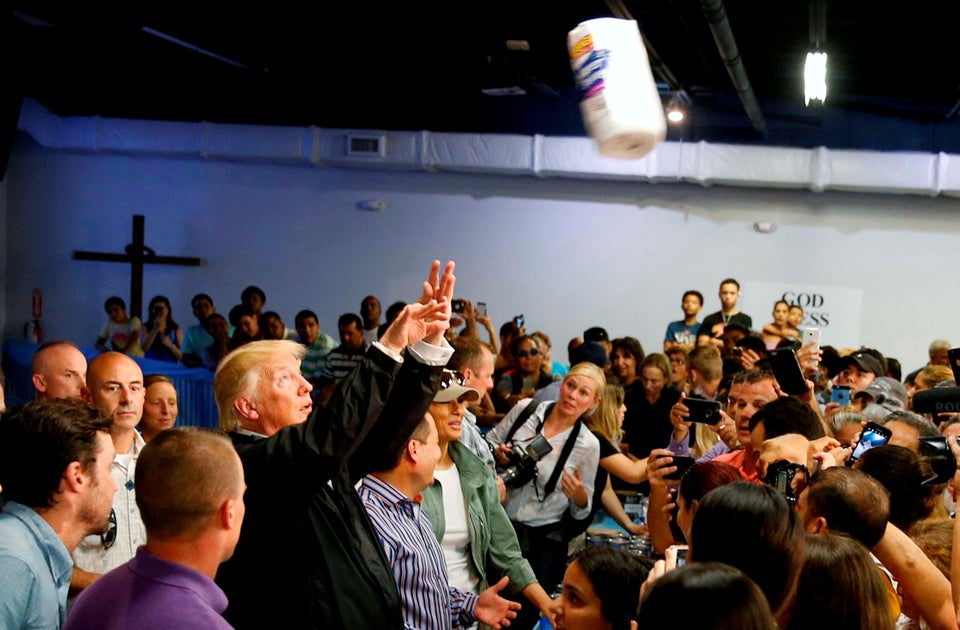 Donald Trump's 2017
Popular in the Community