The famously private first lady has been especially quiet since allegations reemerged earlier this month that her husband had an affair with porn star Stormy Daniels a decade ago.
Just last week, Melania skipped out on a trip to Davos, Switzerald, with the president, fueling reports that an iciness had developed between the first couple since Trump's reported payoff for Daniels' silence made headlines. (The affair allegedly happened in 2006, shortly after the birth of the couple's son, Barron.)
On Tuesday night, though, the first lady dutifully reappeared. Watching from the gallery, her facial expressions vacillated from smiles to strained looks, the latter of which was picked up on Twitter:
Body language experts noted that, although there were certainly smiles from Melania, the far-off, almost stoic glances she cast throughout the night were ripe for analysis.
"It was not that she looked stoic, though she often did, it was almost a distant pained look," he told HuffPost. "She almost mechanically stood and applauded, without any form of alacrity. That may speak to some psychological discomfort and emotional pain."
Though the State of the Union address should have been a "happy, momentous occasion" for the Trumps, "there was little indication of happiness" from Melania, Navarro said.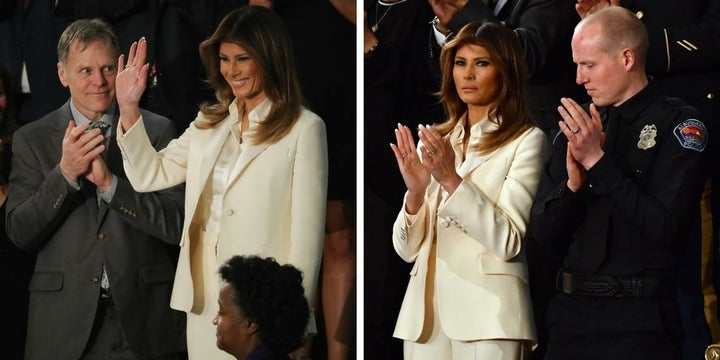 "Every time we saw her, she showed more and more disinterest," Brown said. "She reserved her one genuine smile of the evening ― that's when your eyes smile, too ― for the little boy sitting next to her who made sure veterans got flags on their graves."
Body language experts said the suit could be interpreted as an assertion of power ― or something else entirely.
"I found her choice of outfit striking to what we normally see," Navarro said. "White attire is often associated with purity and spotlessness ... It's not springtime, so you could argue there's a message here."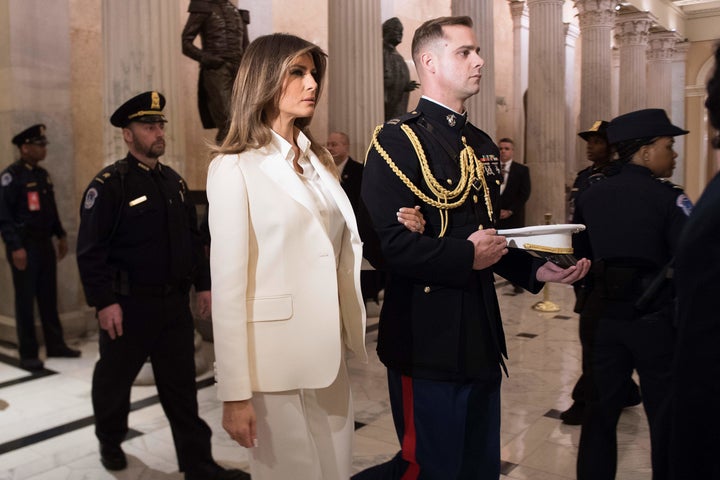 Last night, the first lady's face remained fixed. There were few smiles, but there were also no genuine frowns to turn into gifs, said body language expert and psychotherapist Paul Hokemeyer.
"She really did resist any expression of emotion during her husband's speech," he said. "This tells me that she was exerting enormous restraint and taking back the power in her life. While she still seems uncomfortable in the spotlight, Melania is a fast student."
Before You Go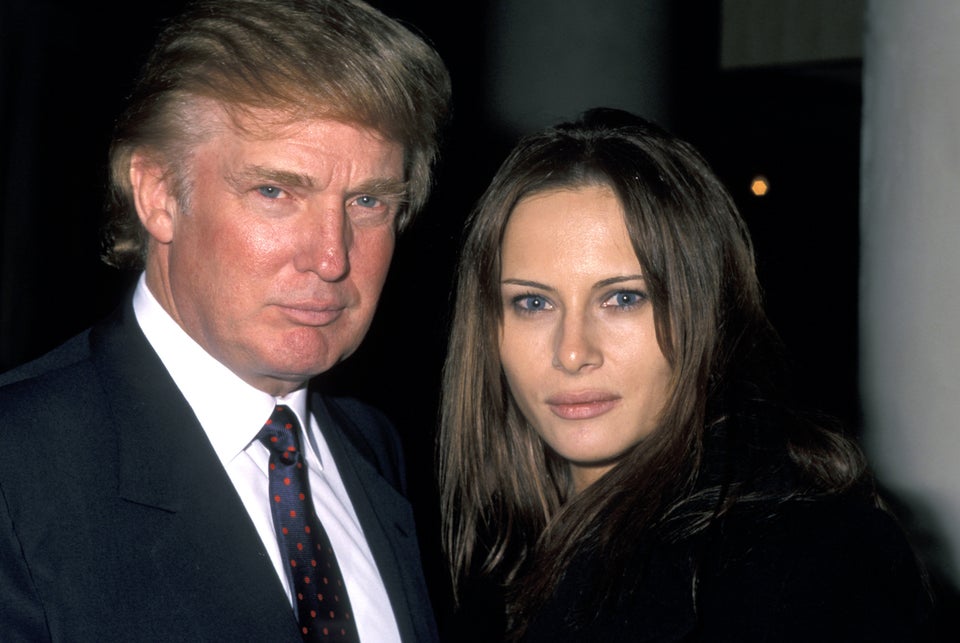 Melania Trump's Non-Changing Face