First lady Melania Trump issued a subtle rebuke to her husband's administration on Sunday, saying she "hates" seeing children separated from their families by immigration authorities.
In a statement to CNN's Kate Bennett, Trump made her first public comments about the Justice Department's new "zero tolerance" policy towards illegal border-crossing, which has resulted in thousands of children being separated from their parents and placed in juvenile detention centers.
"Mrs. Trump hates to see children separated from their families and hopes both sides of the aisle can finally come together to achieve successful immigration reform," the statement, issued through the first lady's spokeswoman, said. "She believes we need to be a country that follows all laws, but also a country that governs with heart."
But while her comments may run counter to the president's, some have said they don't go nearly far enough to counter false statements made by the White House and merely echo an inaccurate claim that Democrats are responsible for the separations.
The Department of Homeland Security said last week that nearly 2,000 immigrant children had been separated from their parents over a span of six weeks after Attorney General Jeff Sessions announced the new "zero tolerance" policy. Sessions has routinely defended his decision, saying that "if you are smuggling a child then we will prosecute you, and that child will be separated from you as required by law."
"If you don't like that, then don't smuggle children over our border," he concluded last month after announcing the policy.
The separations caught the attention of another notably restrained first lady on Sunday as well. Laura Bush said the ongoing policy at the border "breaks her heart" in an editorial published by The Washington Post.
"I live in a border state. I appreciate the need to enforce and protect our international boundaries, but this zero-tolerance policy is cruel," she wrote.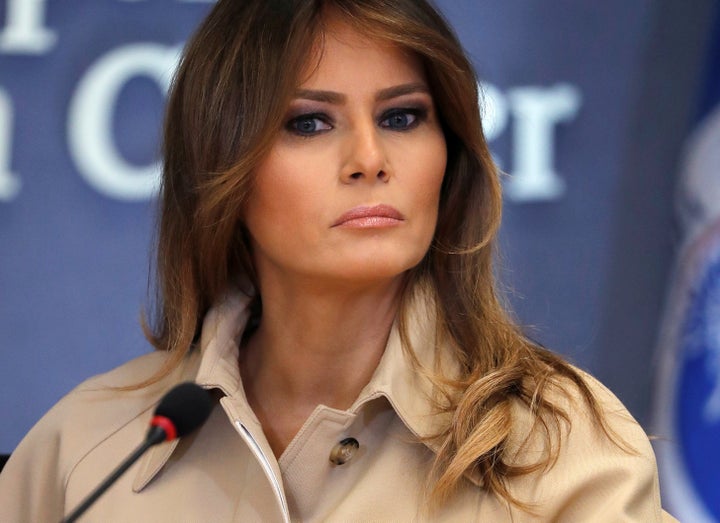 Support HuffPost
The Stakes Have Never Been Higher
Popular in the Community