"It is the position of the Office of the First Lady that she no longer deserves the honor of serving in this White House," a spokesperson for FLOTUS said of Ricardel in a comment to ABC.
The remark is uncharacteristically harsh for the first lady, but there's a backstory. Read on to find out more about what's going on.
Who is Mira Ricardel?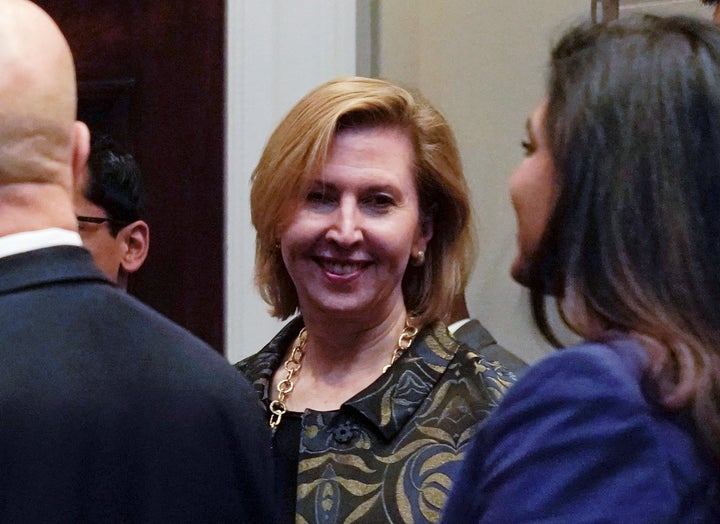 Ricardel is the deputy to national security adviser John Bolton. She is a longtime GOP official who previously served in the administrations of Ronald Reagan and George W. Bush, as well as the office of former Sen. Bob Dole of Kansas, the Republican presidential nominee in 1996.
Why does the first lady have an issue with her?
Melania Trump's beef with Ricardel stems from the first lady's trip to Africa last month when her staff clashed with the adviser over things like plane seating and requests to use National Security Council resources, the Wall Street Journal reported.
The first lady has also suspected Ricardel of being behind several negative press stories about her. She reportedly discussed the issue with the president during their recent trip to Paris, during which Trump told his wife he would have Ricardel removed.
The first lady isn't the only one who has clashed with Ricardel. The adviser also butted heads with Fred Fleitz, former chief of staff and executive secretary for the National Security Council, as well as Defense Secretary Jim Mattis and other Pentagon officials.
How does all this relate to chief of staff John Kelly?
Kelly has apparently also drawn the first lady's scorn over travel requests and reportedly denied her repeated requests to promote several aides.
"There have been instances where the East Wing staff were not treated as equals to the male-dominated decision makers in Chief Kelly's office," one unnamed White House official told NBC. "Promotions were denied then finally granted after months of requests."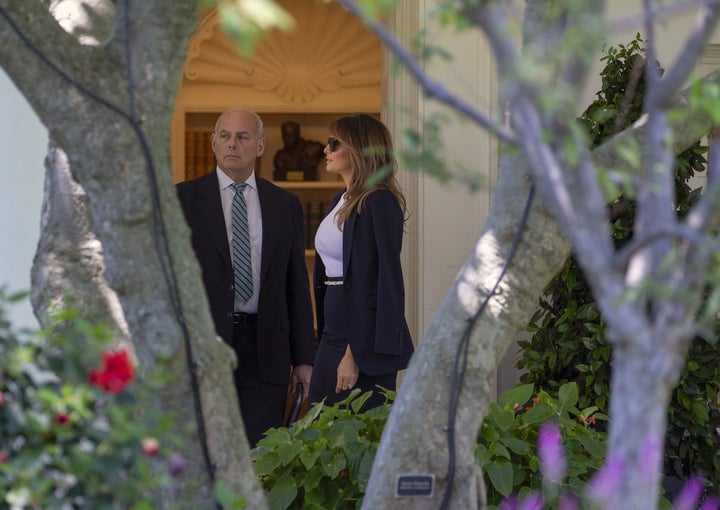 Is Kelly's job in trouble, too?
Trump is reportedly considering firing Kelly, along with Homeland Security Secretary Kirstjen Nielsen, according to multiple reports this week. In addition to the first lady, Kelly has reportedly also clashed with both Bolton and Ricardel and has been seeking to get Ricardel fired for weeks. Bolton, meanwhile, has reportedly been pushing for Nielsen's firing.
The president has not officially announced any of these terminations. But on Tuesday, he told reporters, "We'll be talking about it."
Nick Ayers, chief of staff to Vice President Mike Pence, is reportedly being considered for Kelly's job.