Melania Trump's colorful designer coat is raising some eyebrows ― and drawing interesting comparisons.
The first lady stepped out in a pink houndstooth Fendi coat with pink mink cuffs to greet Colombian President Ivan Duque Marquez and the South American country's first lady Maria Juliana Ruiz Sandoval on Wednesday.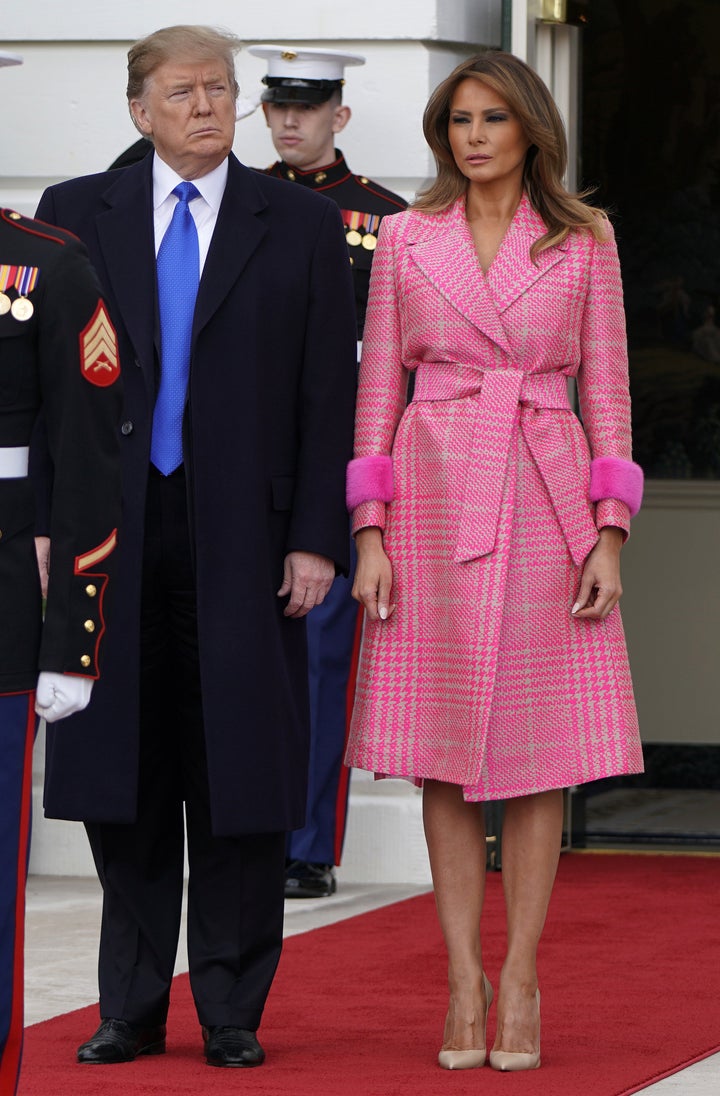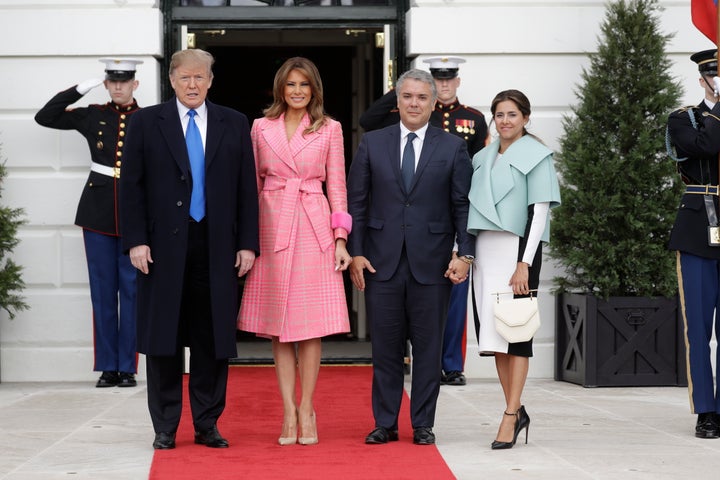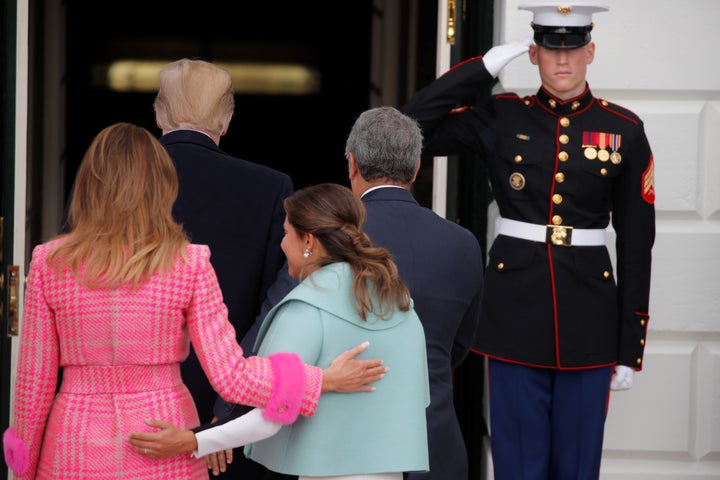 Despite the criticism, the first lady's coat is nowhere near as controversial as some of the outfits she's worn during her husband's time in the White House.
Back in 2017, the former model donned a floral jacket complete with 3D flowers from Dolce and Gabbana, worth a mind-blowing $51,500.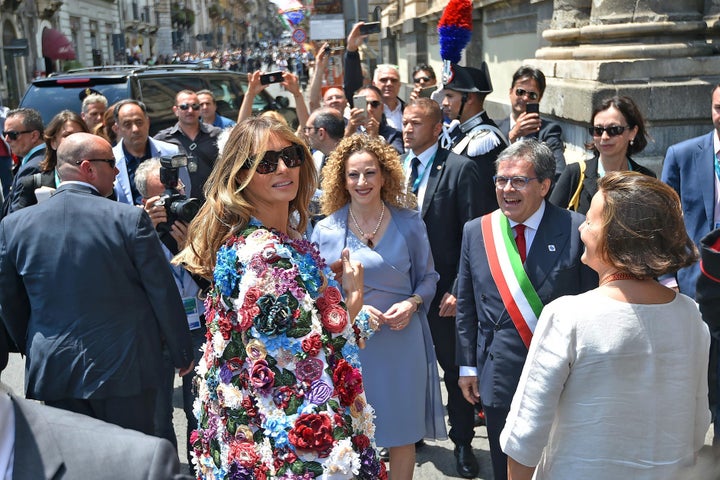 She also caused controversy for wearing an army-style jacket that said "I Really Don't Care" during a visit to go see immigrant children in Texas.
The first lady later admitted that she wore the jacket for "the people and for the left-wing media who are criticizing me."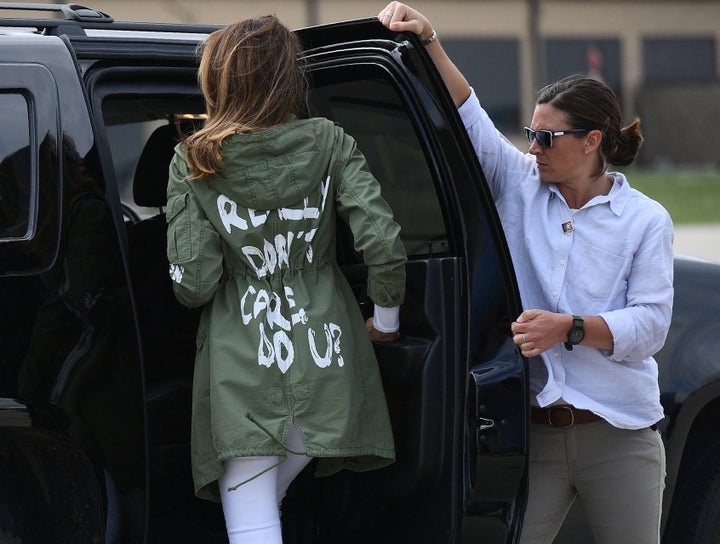 Maybe a $3,500 bathrobe isn't the worst thing.
Popular in the Community