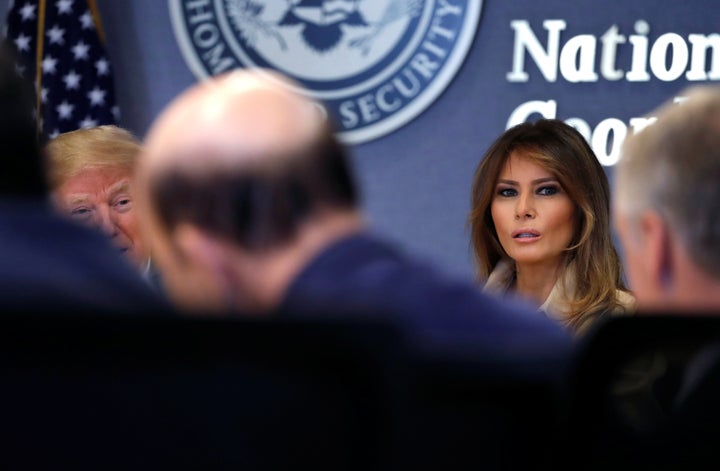 "She went through a little rough patch, but she's doing great," the president said, acknowledging the first lady's presence at the start of the meeting at the Federal Emergency Management Agency. "The people of our country love you, so thank you, honey."
Melania Trump's last public appearance was on May 10, shortly before undergoing surgery for a benign kidney condition. She was hospitalized until May 19 and had not appeared in public at White House events since ― including not accompanying her husband and other members of her family to Camp David last weekend.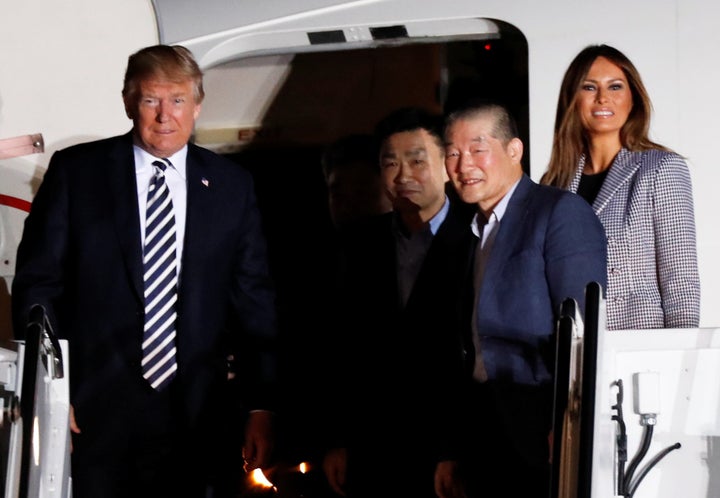 Her apparent lack of activity for nearly a month sparked rumors about where she was, particularly given persistent reports that she and the president frequently spend time apart. 
The first lady tweeted last week that everything was fine, in an attempt to quell the talk. She also chided the press for "working overtime" in inquiring about her activities — even though she is a public figure.
The tweet only fueled more speculation, partly because it mirrored the president's typical rhetoric and writing style.
"Mrs. Trump has always been a strong and independent woman who puts her family, and certainly her health, above all else, and that won't change over a rabid press corps," Grisham said. "She's confident in what she is doing and in her role, and knows the rest is just speculation and nonsense."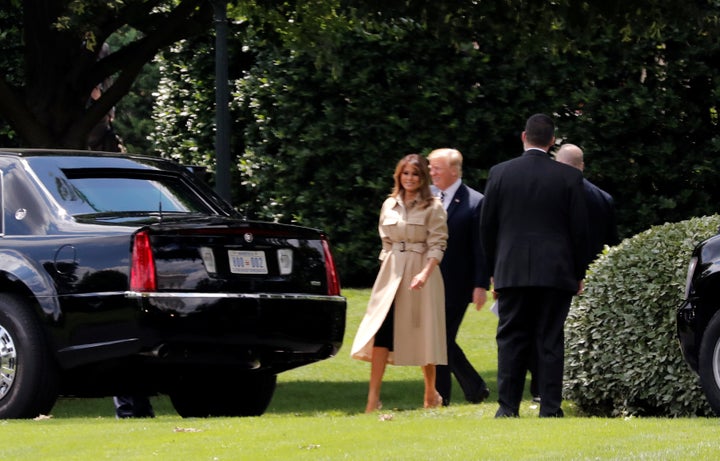 The president fired off several related tweets Wednesday morning labeling the "fake news media" as "so unfair" and "vicious." He claimed — without evidence — that "four reporters" did not report that they spotted the first lady "walking merrily along to a meeting" last week.
Calling all HuffPost superfans!
Sign up for membership to become a founding member and help shape HuffPost's next chapter