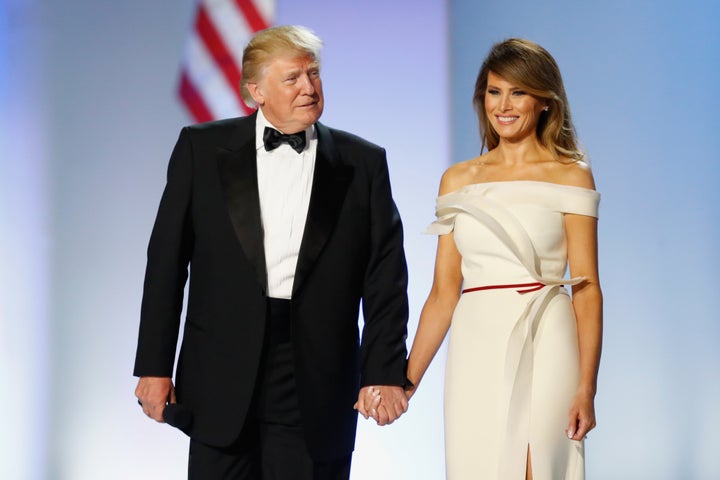 Hervé Pierre, former creative director at Carolina Herrera, together with Trump, designed the white, off-the-shoulder gown she wore to the three balls she and her husband attended. Now, in an interview with Harper's Bazaar, Pierre is getting pretty defensive sharing details about both the gown and the decision to make it.
"I'm not doing politics, I'm doing dresses," he said, adding, "we are not suddenly brokering a big deal between China and Russia. If people don't want to dress her, I think it's sad, but I was honored. I don't criticize these people ― it's their choice, and that's the beauty of democracy."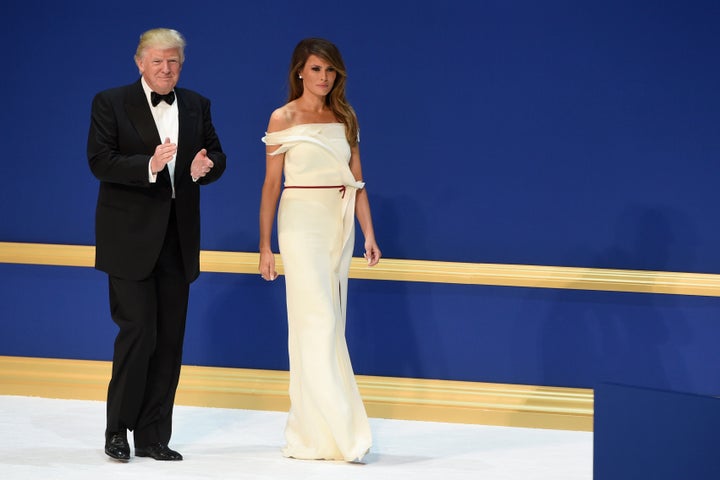 "These people" include Sophie Theallet, Marc Jacobs and Tom Ford, who are among the designers who have previously spoken out about not working with the new first lady. Pierre pointed out the fact that he was inundated with activity from the instant the new first lady showed up in his gown.
"Immediately my phone went ballistic with interview requests, I had investors and bankers in Dubai calling, people opened fake Instagram accounts under my name," he said.
Crediting Trump's career as a model, as well as work in a design studio with how "she knows fashion" and "construction," Pierre said it "was a very organic conversation because we have the same vocabulary."
Pierre joins the likes of Tommy Hilfiger, who has been quoted saying designers should be "proud" to dress her. Time will only tell who else comes forward one way or the other.