Recent reports, including a piece in Vanity Fair titled "Inside the Trump Marriage: Melania's Burden," have suggested that the first lady is less than happy. But those close to her, including Melania's spokeswoman Stephanie Grisham, have squashed the notion.
"Mrs. Trump is a loving wife and mother who has always put her family first and that will not change," Grisham told HuffPost, calling the VF piece a "false story." "She is an independent woman who believes in our country, and continues her plans to serve as First Lady with integrity and dedication."
Vanity Fair's story, which appears online and in the magazine's May 2017 issue, focuses on how the former model ― who met her billionaire husband at a party during New York City's Fashion Week back in 1998 ― is dealing with the public scrutiny that comes with her first lady title. It includes claims from mostly unnamed sources that their union may not necessarily be a romance for the ages.
Grisham plays a large role in the piece, denying all rumors of trouble in paradise. Some of the questions addressed include:
Does Melania actually plan to move to D.C. to be with her husband?
The White House has said that Melania will move to Washington at the end of the school year, but Vanity Fair notes that the Trumps have not announced which D.C.-area school Barron will be attending, and perhaps haven't even applied. "There's been no 'Barron will be going to my school'" gossip, a parent at prep school St. Albans told the magazine.
According to Grisham, "they are still looking at a few schools."
Was President Trump rude during Melania's pregnancy?
An unnamed source claims President Trump ― who already had four children at the time ― allegedly only agreed to have a baby with Melania on the condition that she'd get her body back.
"She promised him that everything would go back to the way it was," an unnamed visitor to one of the Trump residences told the magazine. "There was no, 'How do you feel?' No opening of doors, making sure she didn't fall. Just 'You wanted to have a baby. "
Grisham countered that the president was "very warm and supportive throughout her pregnancy."
Does Melania not want to be First Lady?
"She never wanted this, and never had any interest," another unnamed source told Vanity Fair. But Grisham says, "Mrs. Trump has always been supportive of all her husband's endeavors."
Does Melania have an icy relationship with her stepdaughter Ivanka?
Vanity Fair cites two anonymous sources in fashion and media who claim that Melania and Ivanka don't have the best relationship, but Grisham claims the two are "fine."
"Ivanka and Mrs. Trump have always shared a close relationship, and that continues today," she said.
In an e-mail to HuffPost, Grisham said that Vanity Fair's story is "offensive."
"Vanity Fair chose to publish not only a false story, but one that is degrading to women. When you consider it is a magazine that is tailored to women, it becomes even more offensive," she said.
Related
Before You Go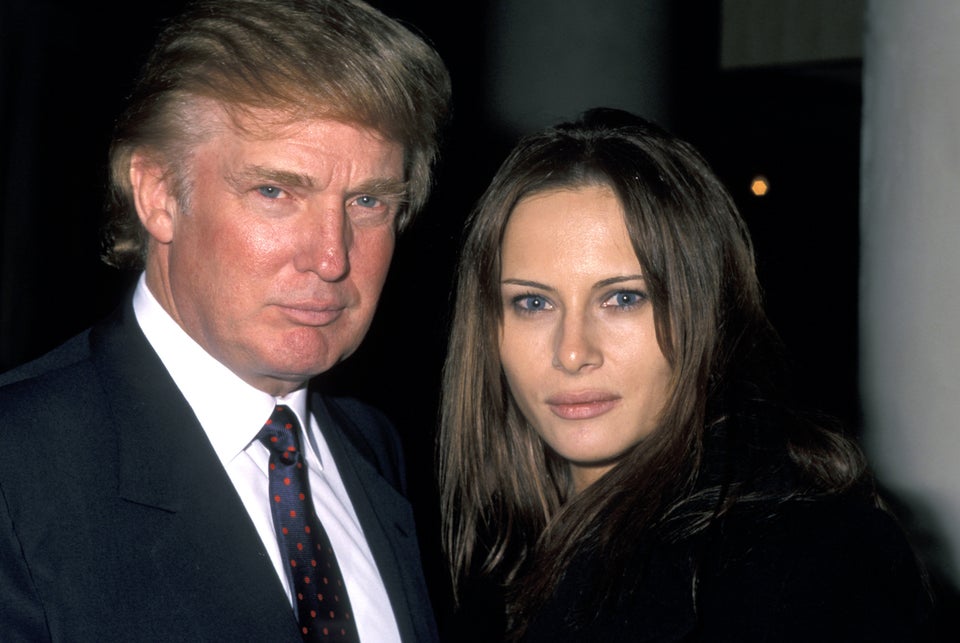 Melania Trump's Non-Changing Face